A "Bahnentour" is a day on the bike where most – if not all – uphills are done with gondolas, cable cars or any other way of transport.
After 4 months of mostly punchy climbs on our bikes in New Zealand we were definitely looking forward to days spent slashing down trails in the alps while getting shuttled back up to the top by a gondola. When we heard from Herbert that he created a new Bahnentour Arosa-Lenzerheide we knew immediately that this was something we had to try as soon as we were back in Switzerland. The region between Chur, Lenzerheide and Arosa offers an almost endless number of single trails and gondolas. The list of must ride single trails that Herbert put together was way to long for one day so he came up with a 2 day plan, which we were going to ride.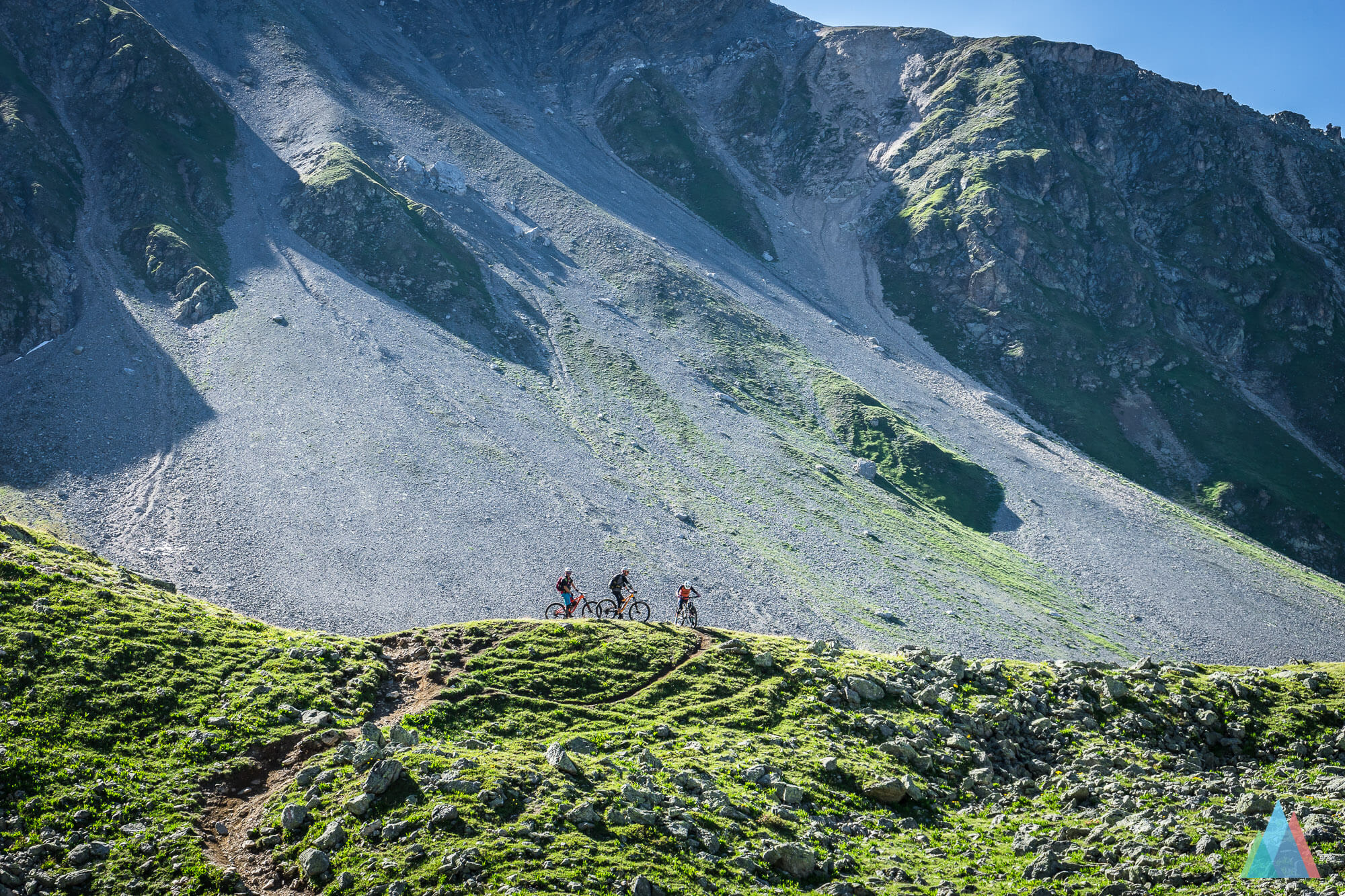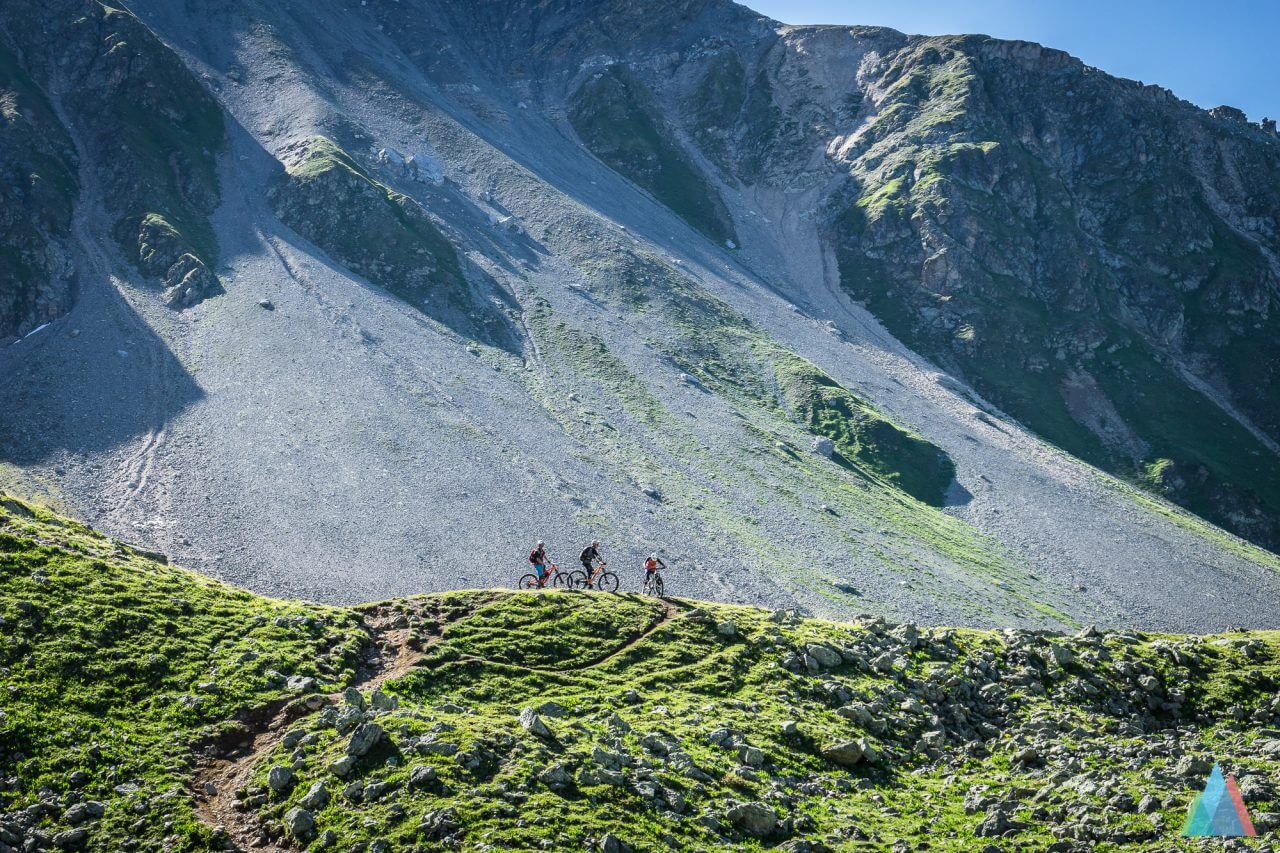 125km and 14'000m of singletrail decent and not twice the same trail
It's quite incredible what Herbert put together for those two days. Over 125 Kilometers of single trail decent – and the best of it: Not once will we be riding the same trail twice.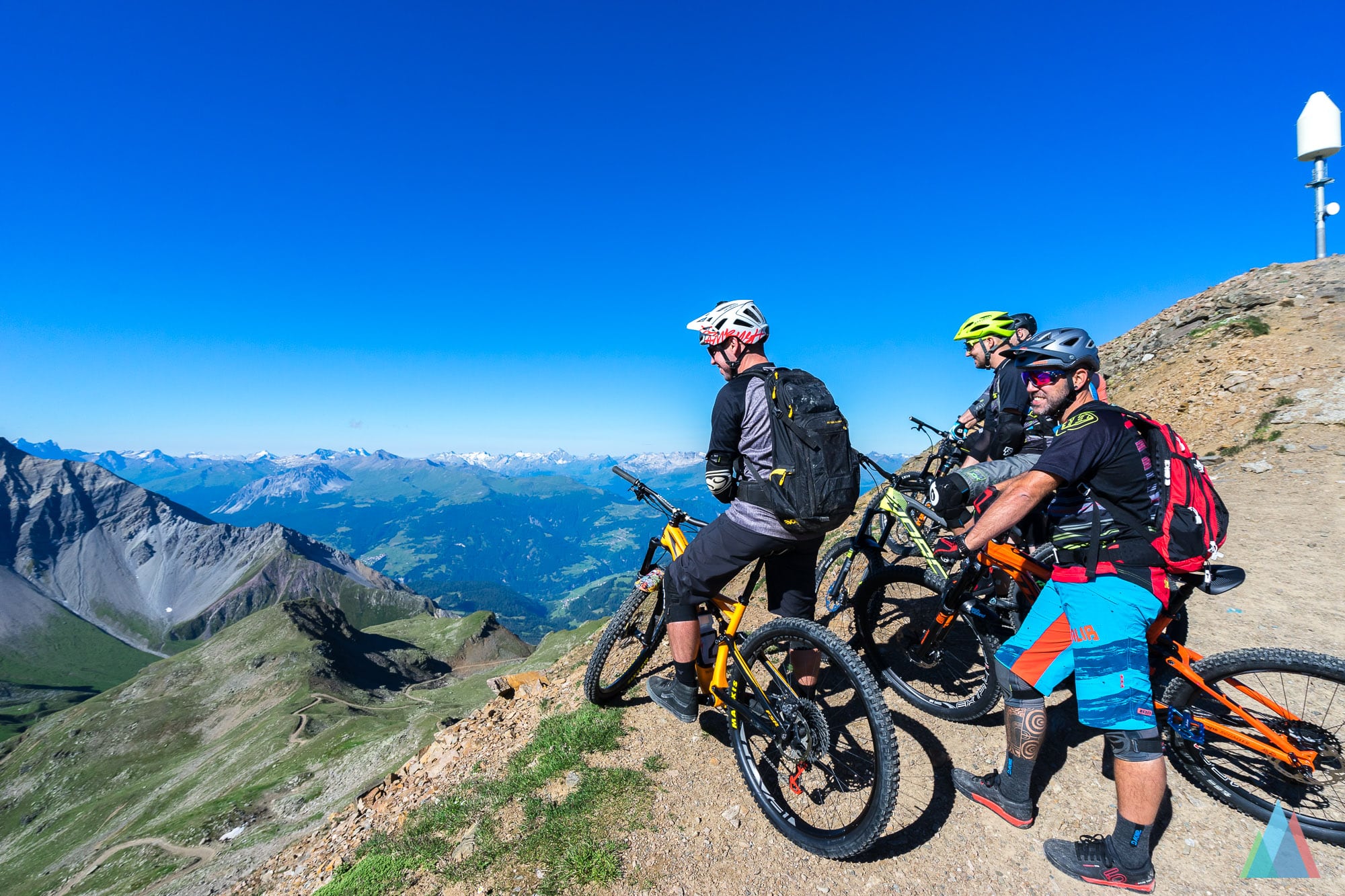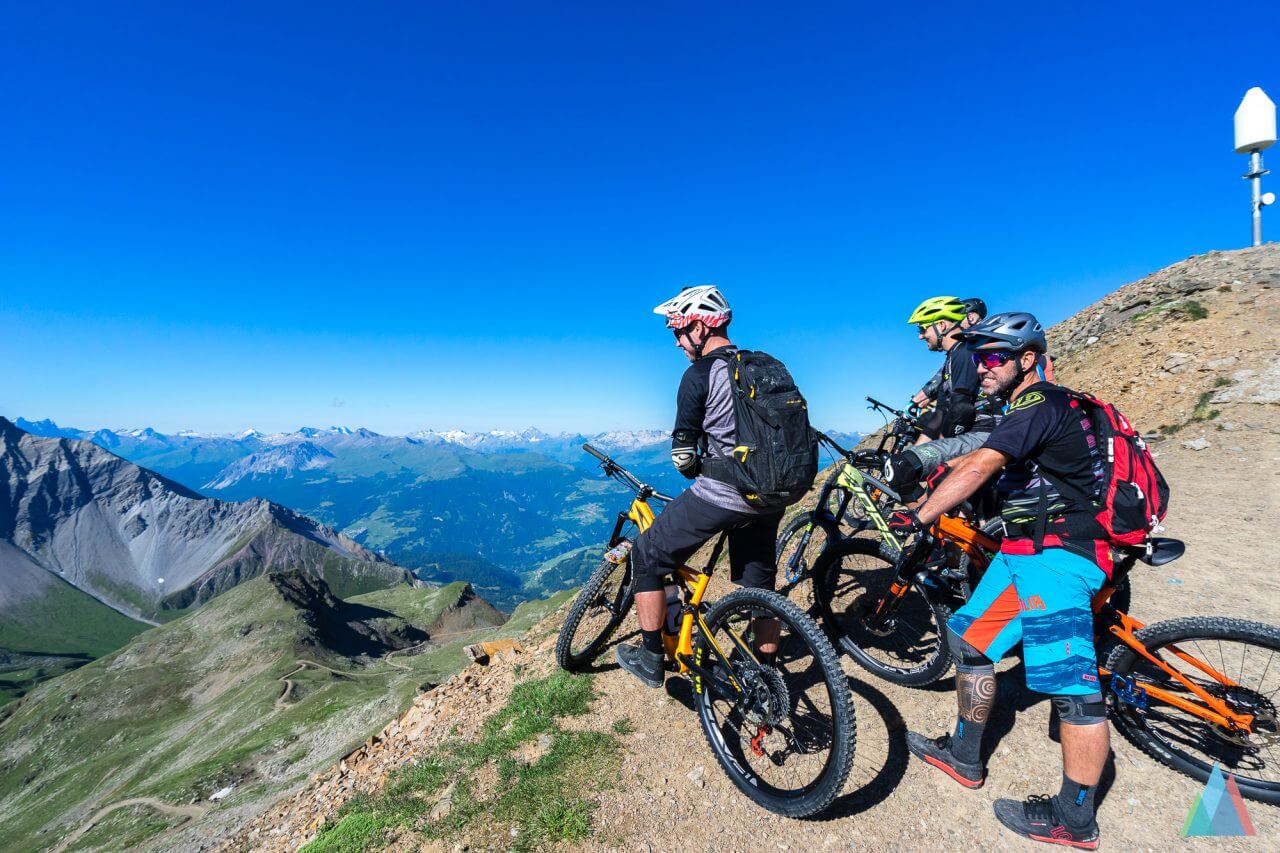 The plan was set, it didn't take a long time to gather friends to join us for this adventure and so we ended up beeing a rather large group of 8 riders. Why adventure? The time schedule is tight, there is almost no room for technical problems, crashes or even lunch breaks. Herbert really wants us to show everything he's got in those two days.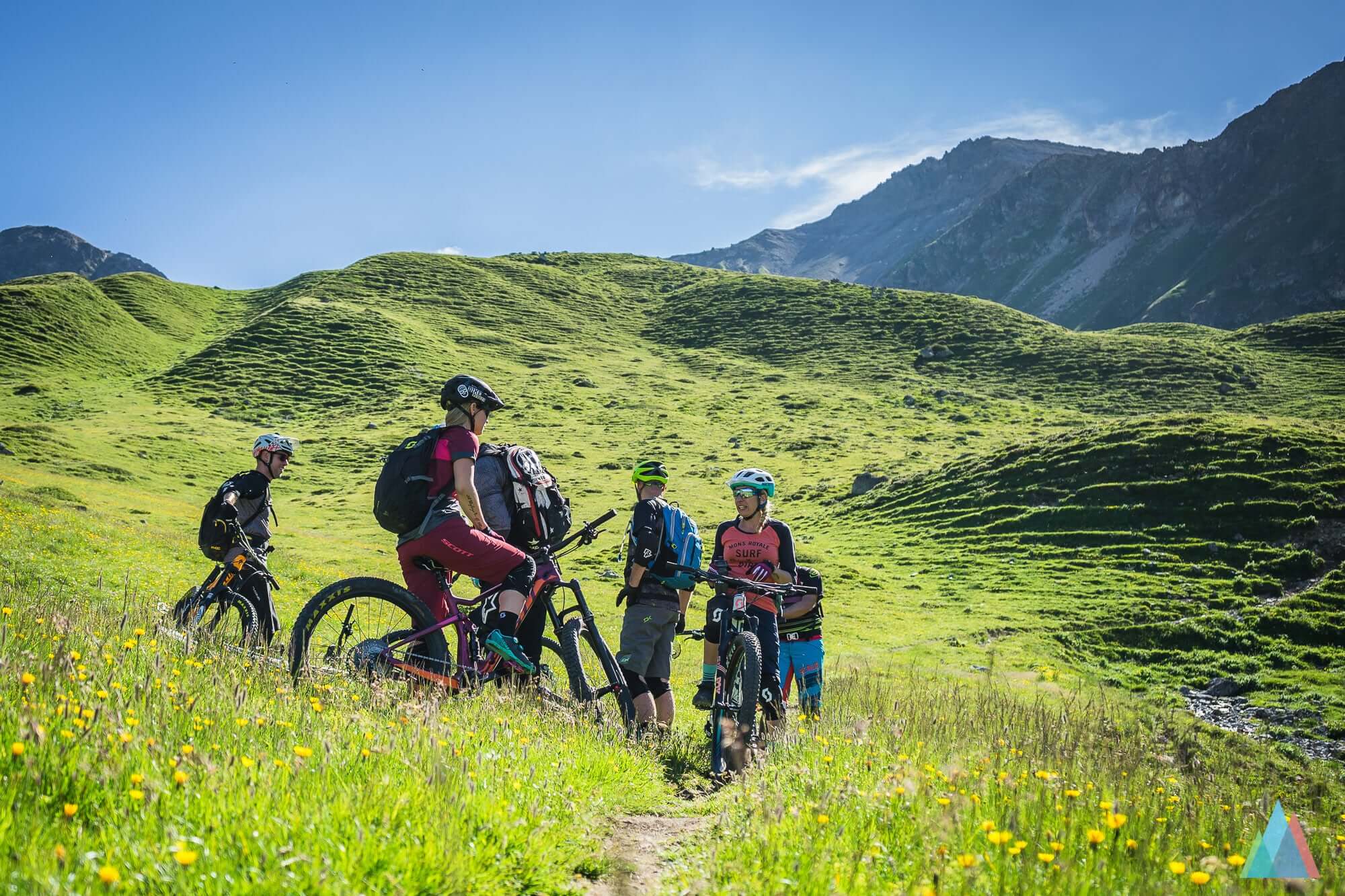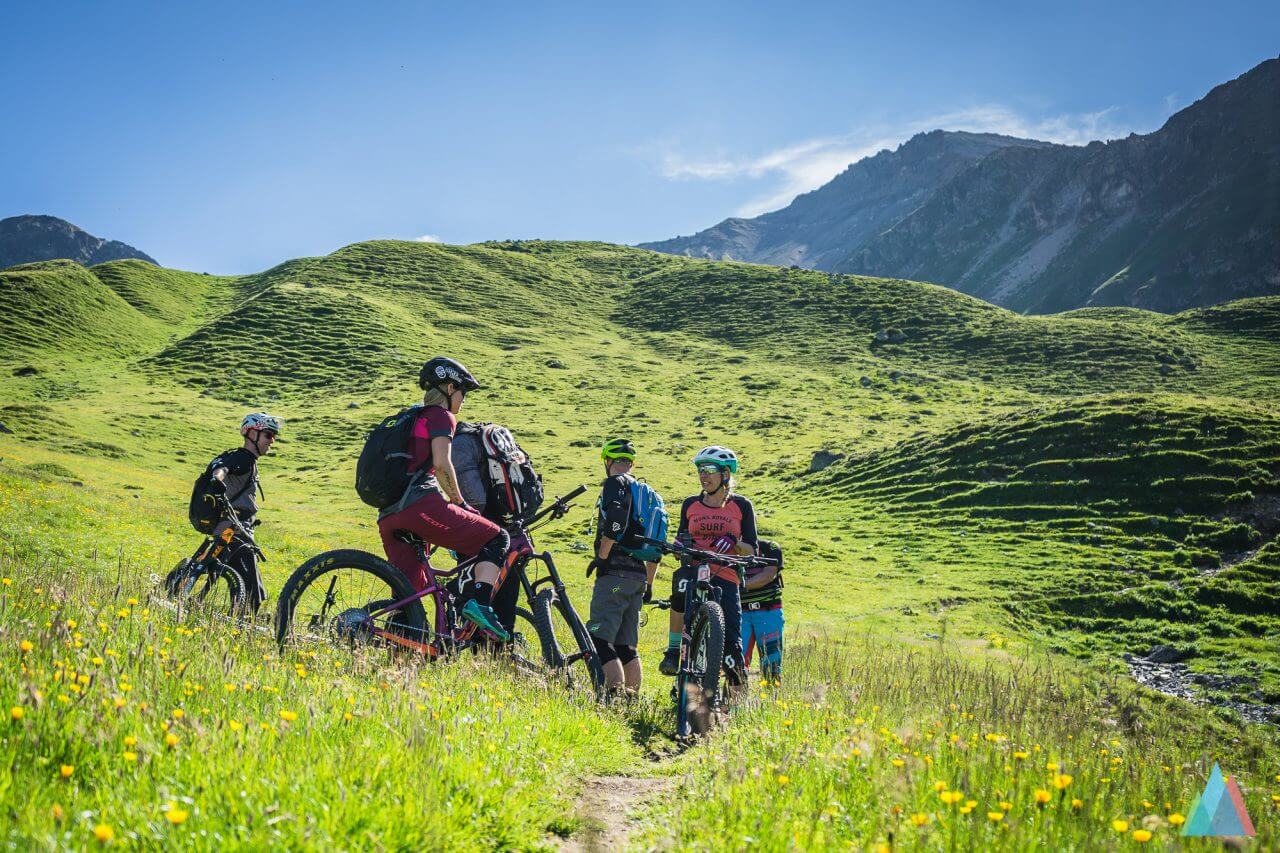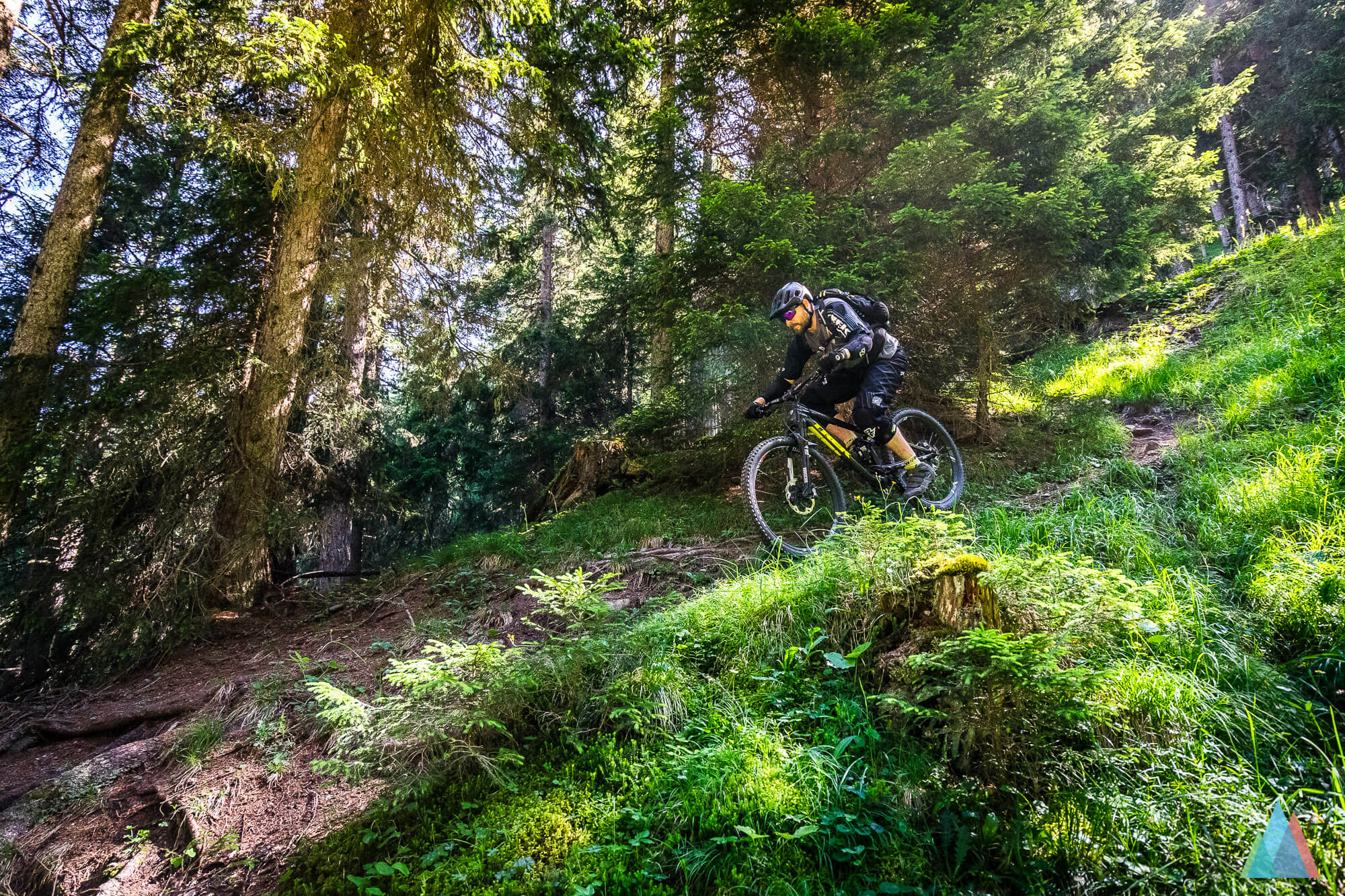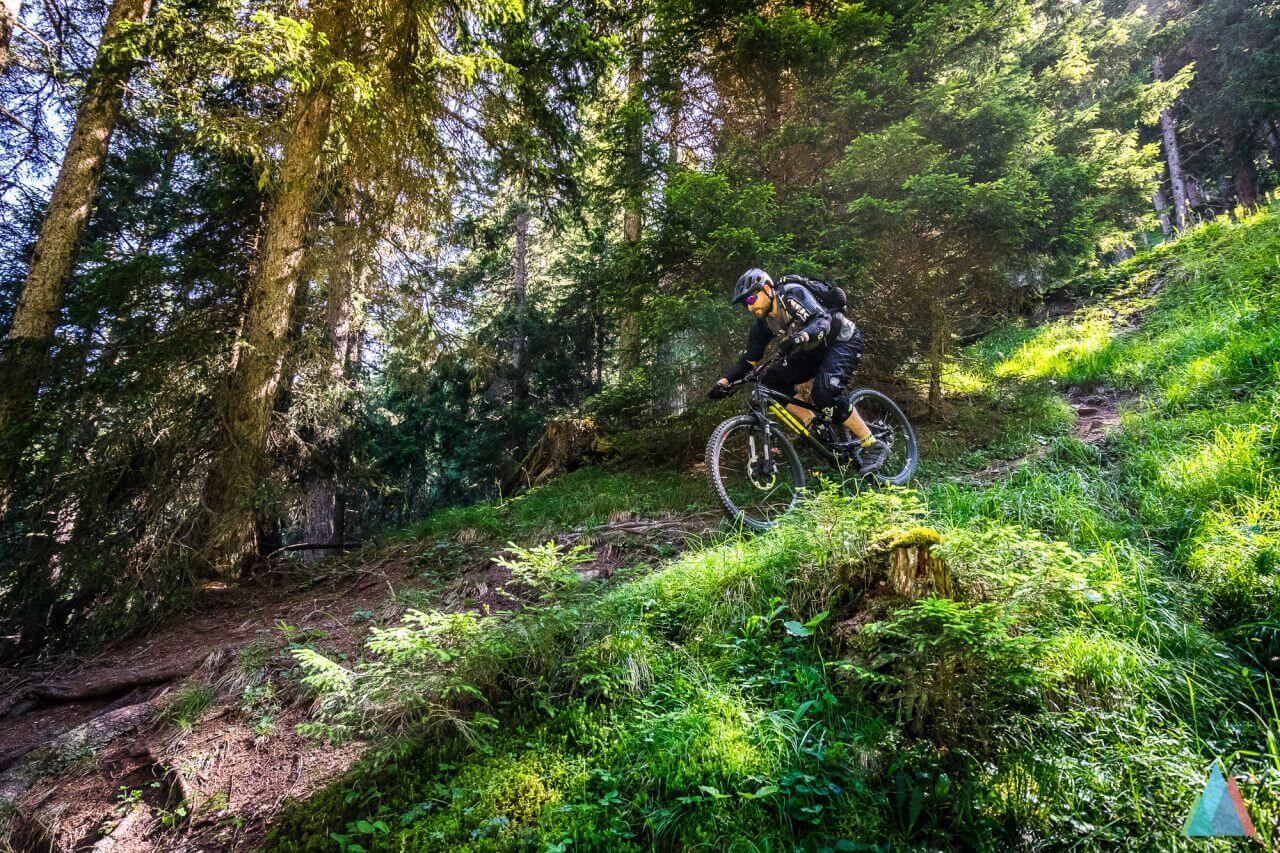 Rocky wake up call
On the first day we ride mostly above the tree lines on alpine single trails between Lenzerheide and Arosa. In the trail book that we received from Herbert, the very first trail from Parpaner Rothorn down towards Lenzerheide was described as "Juicy singletrail that passes Alp Sanaspans". And well, it was definitely juicy.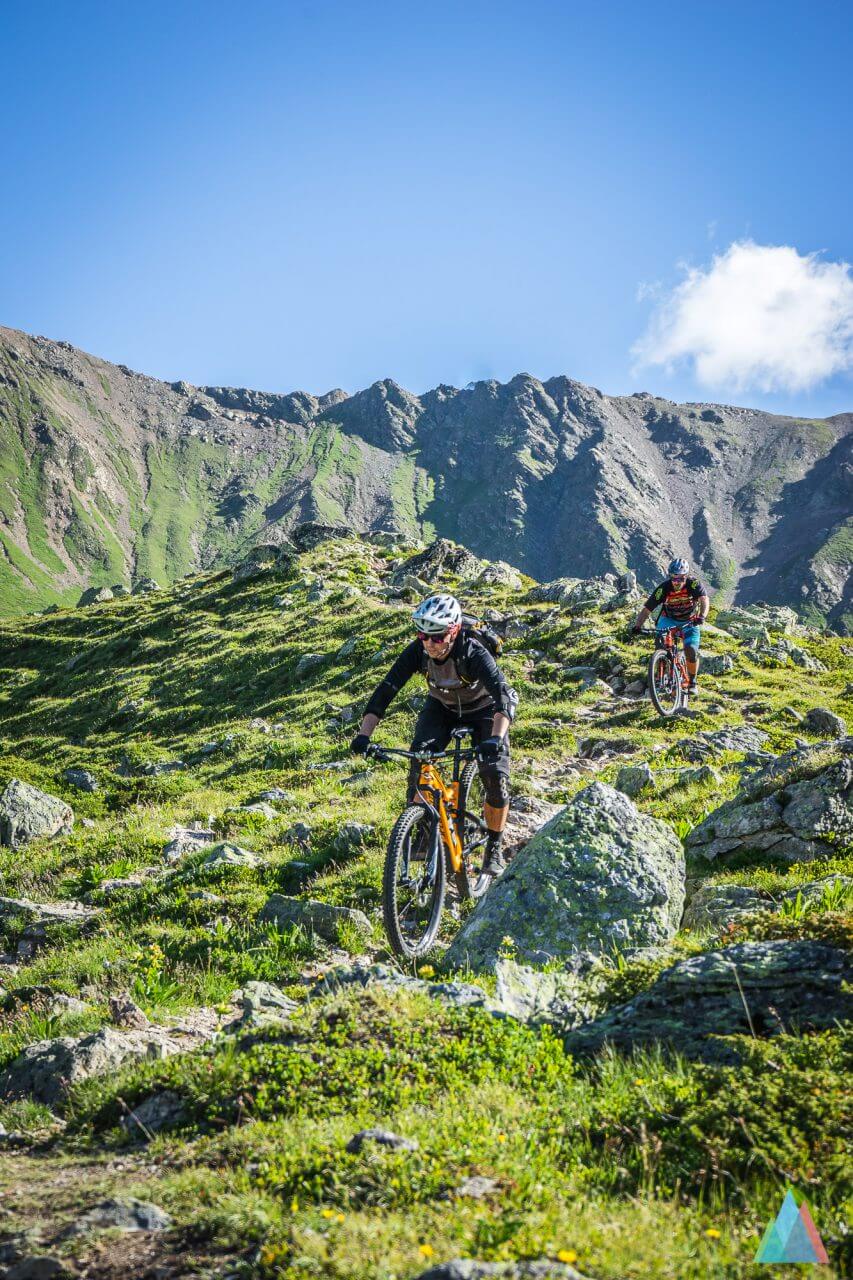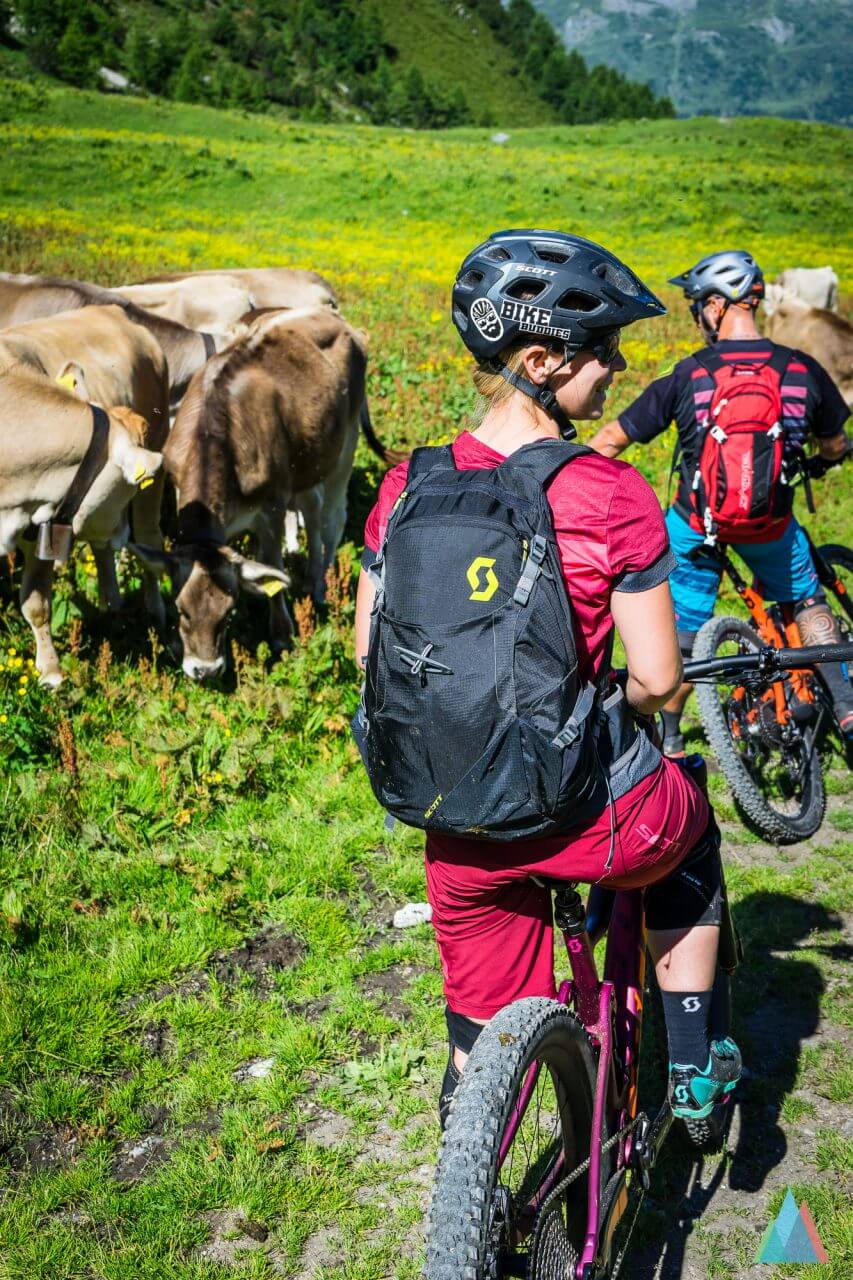 Plenty of rocks where you had to keep some moment to not get stuck and end up OTB made us all wake up quickly. Only the last part in the woods was full on flow with loamy turns before it ended back in Lenzerheide downtown. Even tough some of us had their first crashes in the rocks, we all arrived with smiles at the bottom and were looking forward to what the rest of the day had to offer.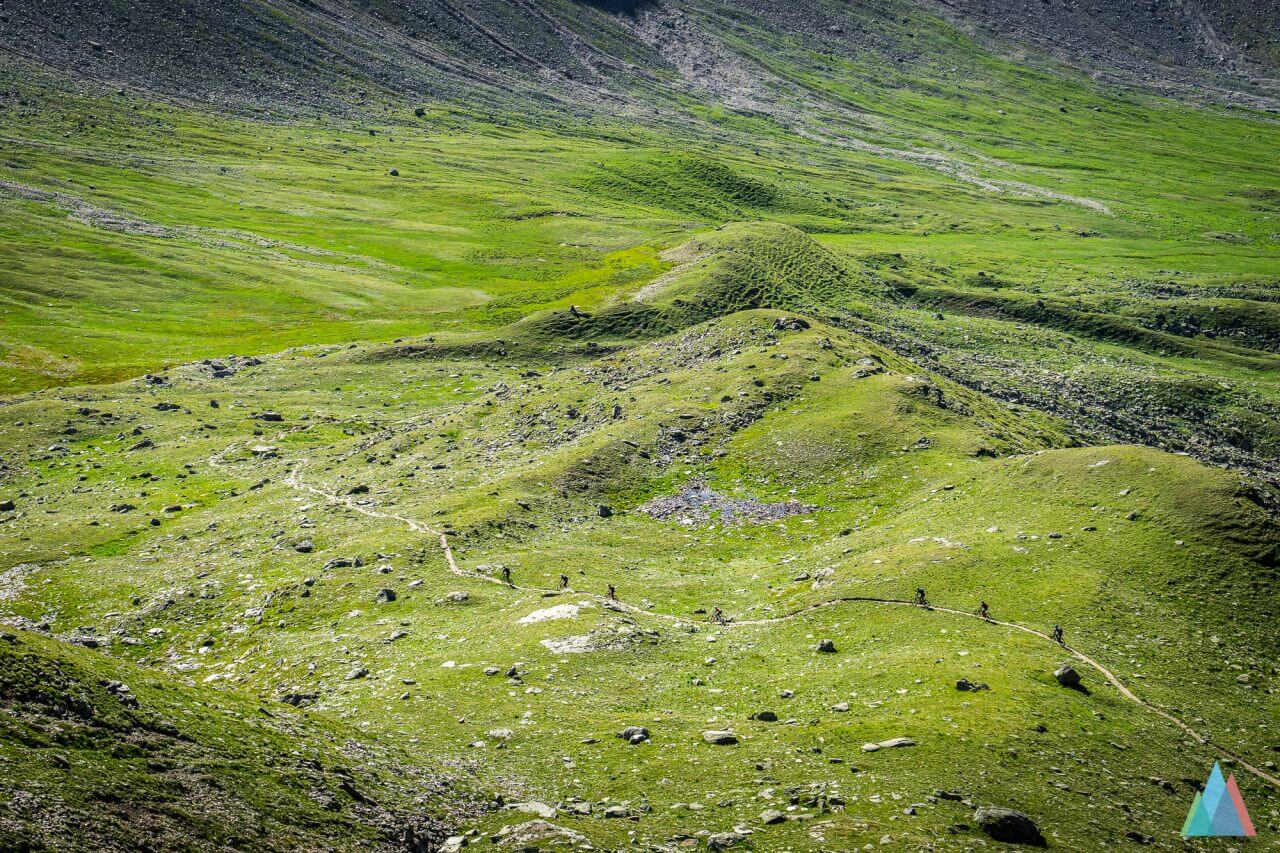 After the tech comes the flow
Again we board the gondolas up towards Parpaner Rothorn. The long connection that gets you from Lenzerheide to Arosa counts as one of the classic descents in the region. It offers amazing views and the trail itself is super fun and full of flow.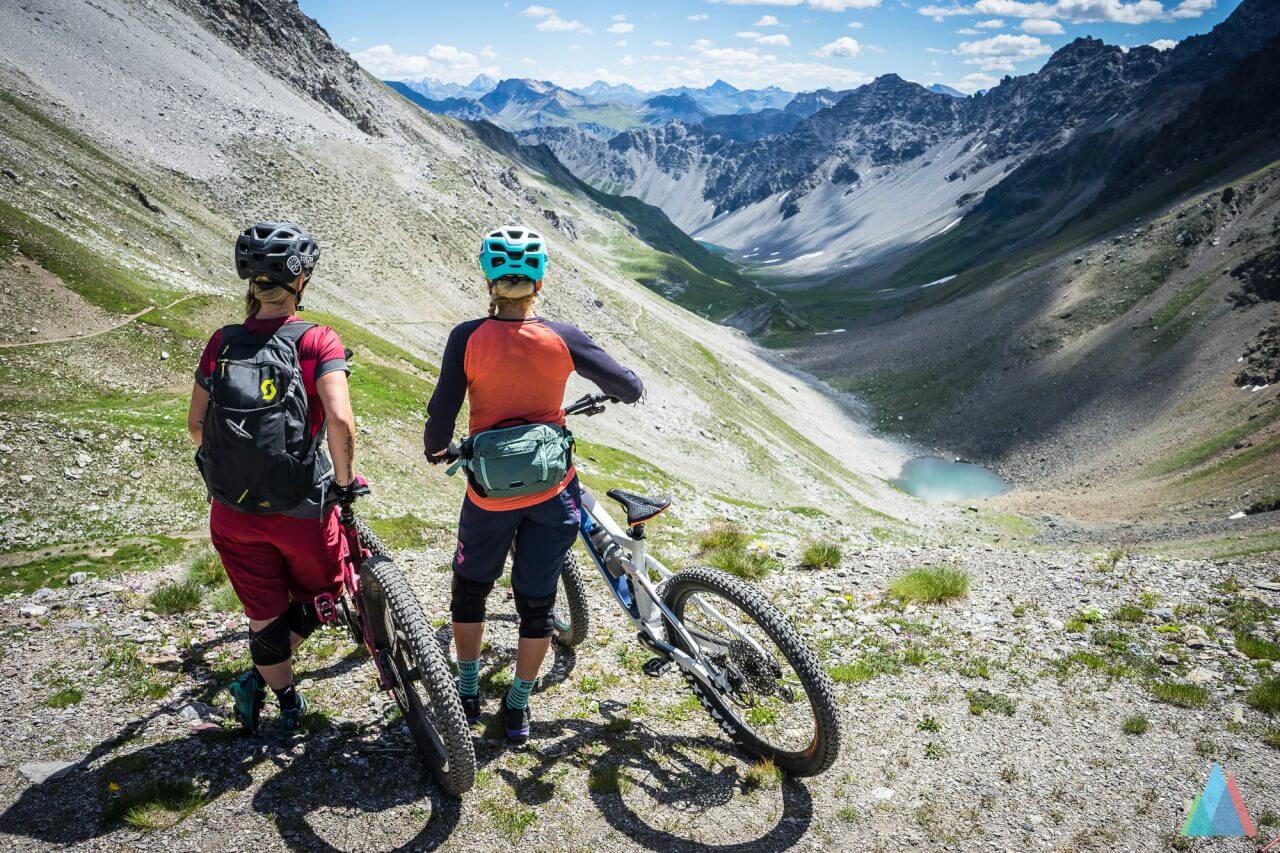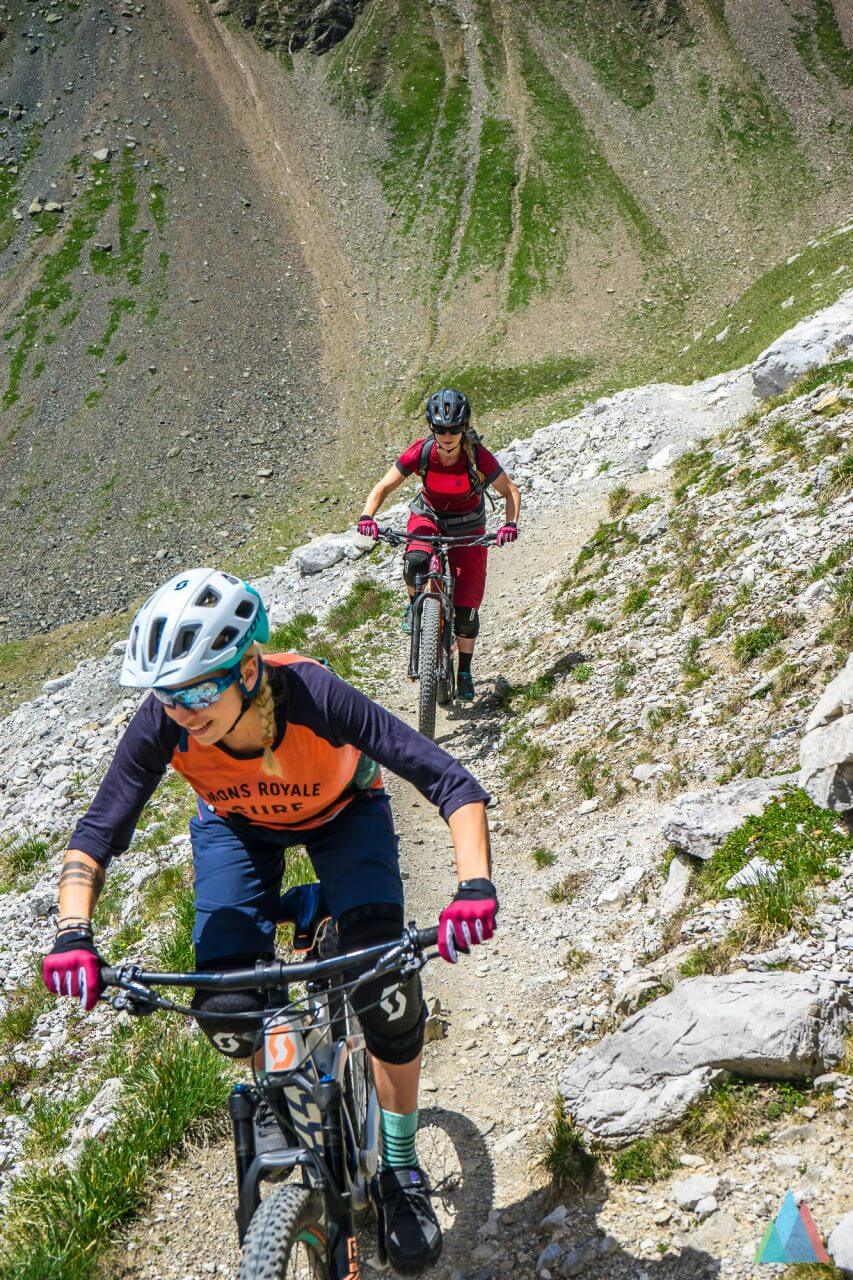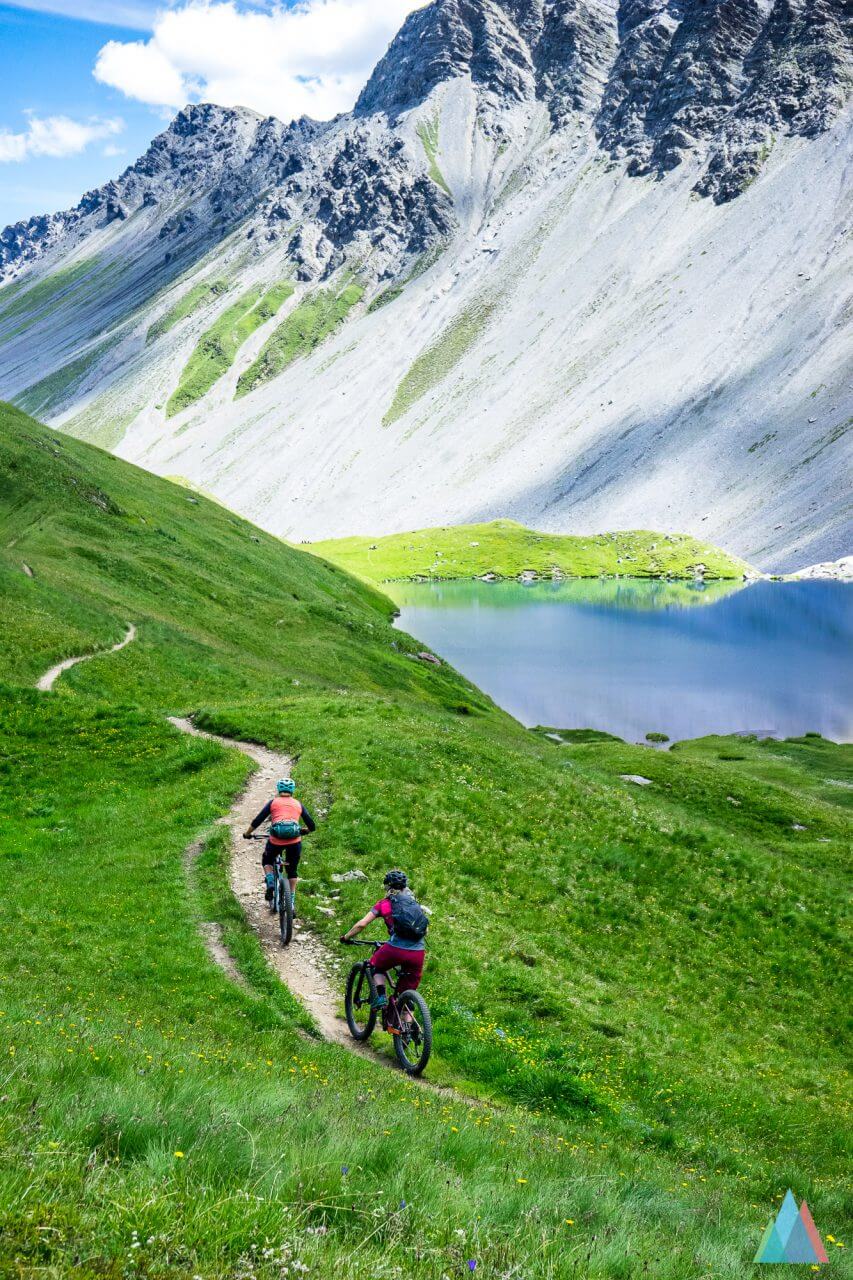 The few easy rockgardens keep you on your tows without, but only add some more fun into the mix. We make quick progress and end up at Älplisee, a wonderful mountain lake on the lower part of the descent, only a short way before Arosa. It is so beautiful here, we just had to stop soak up the panorama.
We need more of this!
Its already lunchtime and well, I don't have to tell you that, riding down makes you hungry, too. No time for a proper stop at a restaurant we eat at the gondola station while waiting for the next uplift to Weisshorn.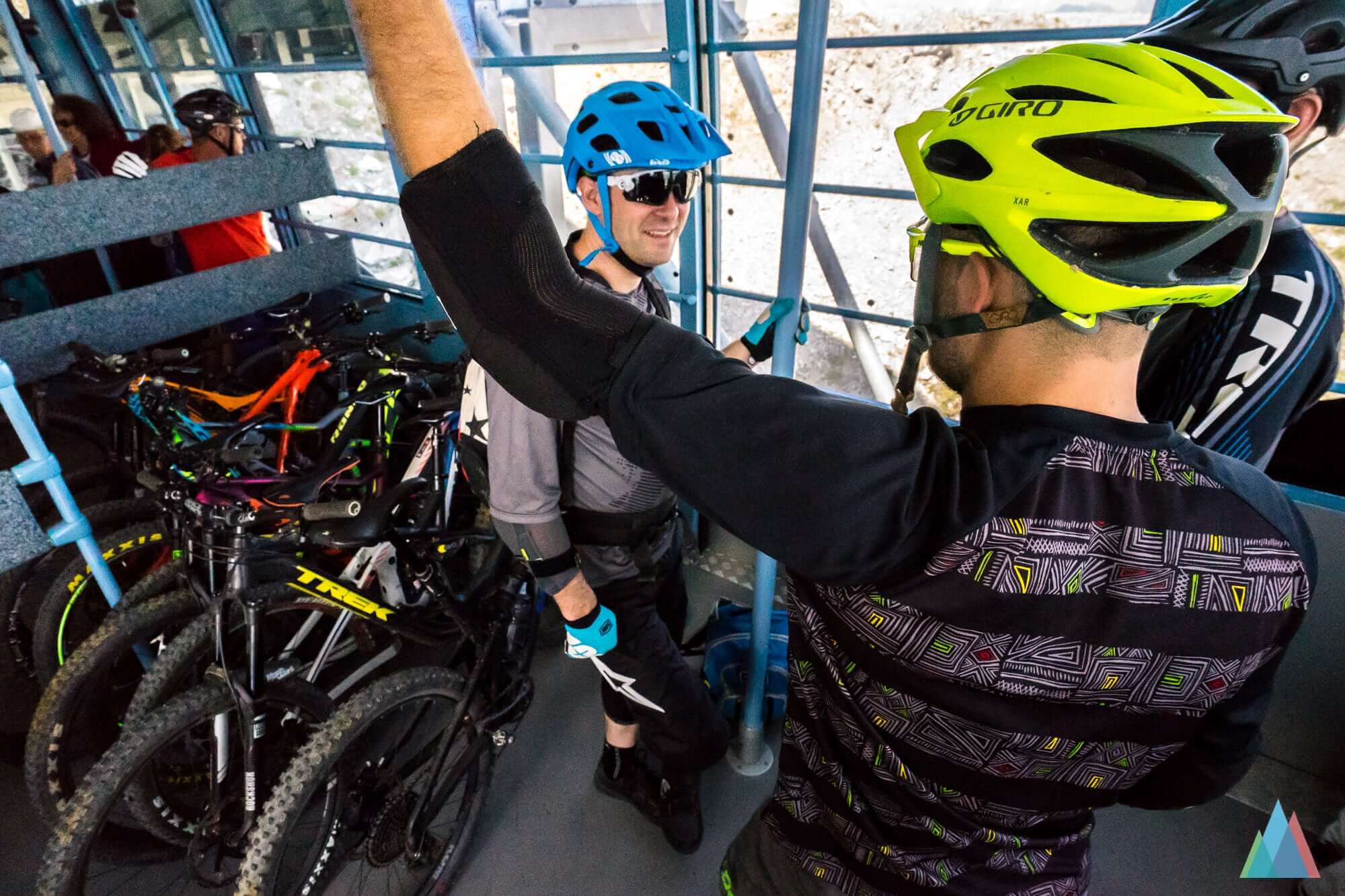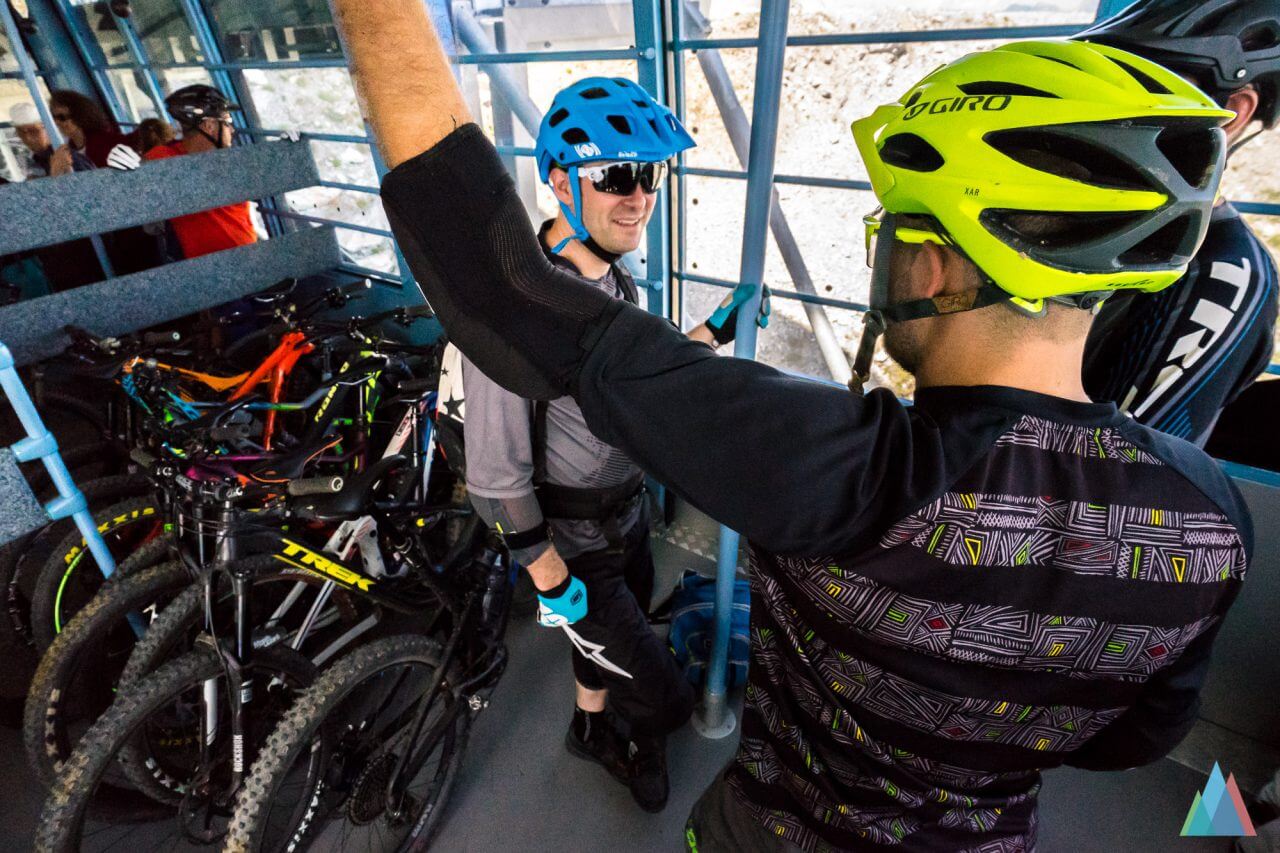 Up next is – according to Herbert – a rarely frequented hiking trail down to Innerarosa. And so it was, there were hardly any hikers so that we could open our brakes and speed down a wonderful, fast singletrail without too many technical sections.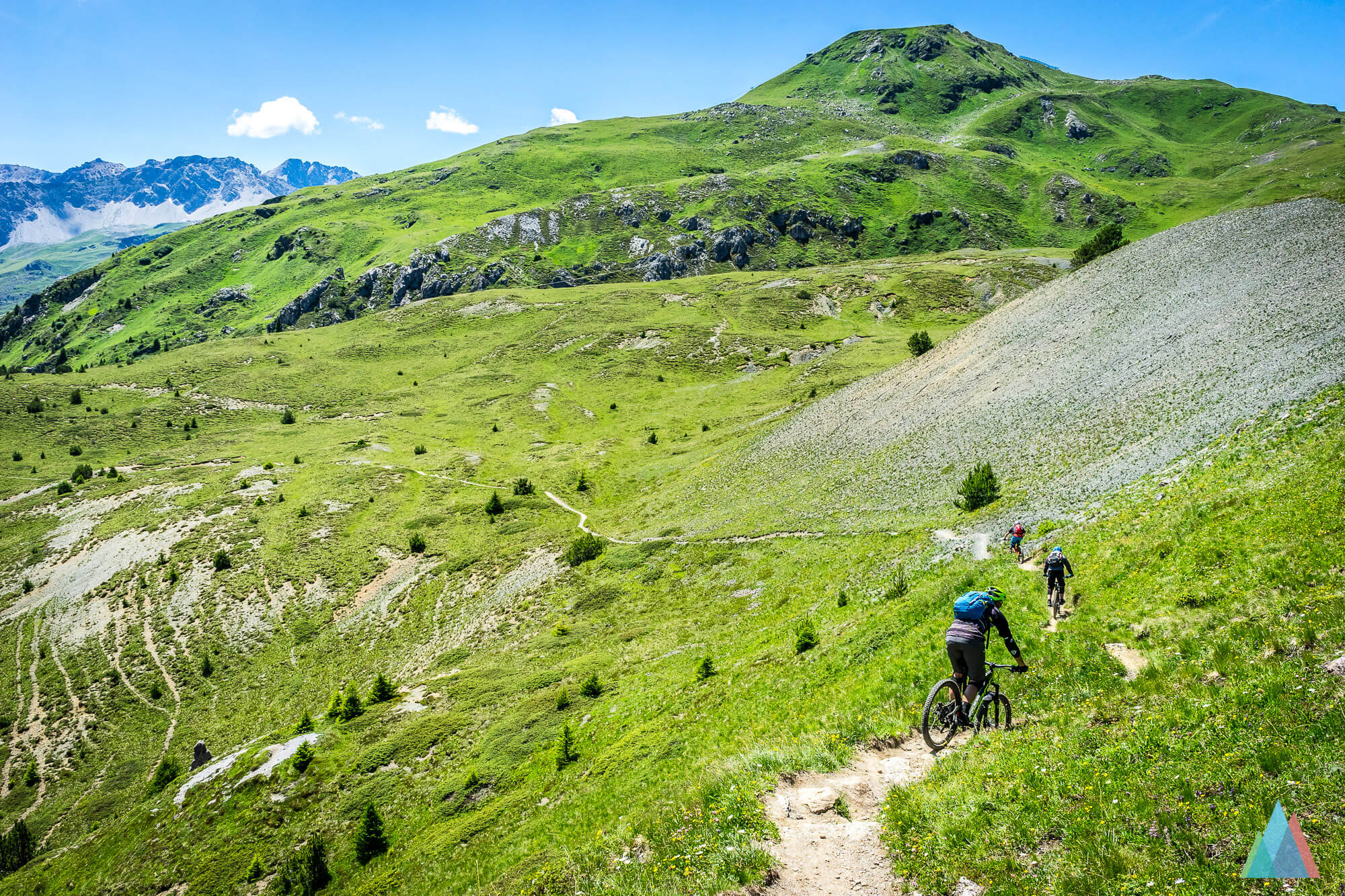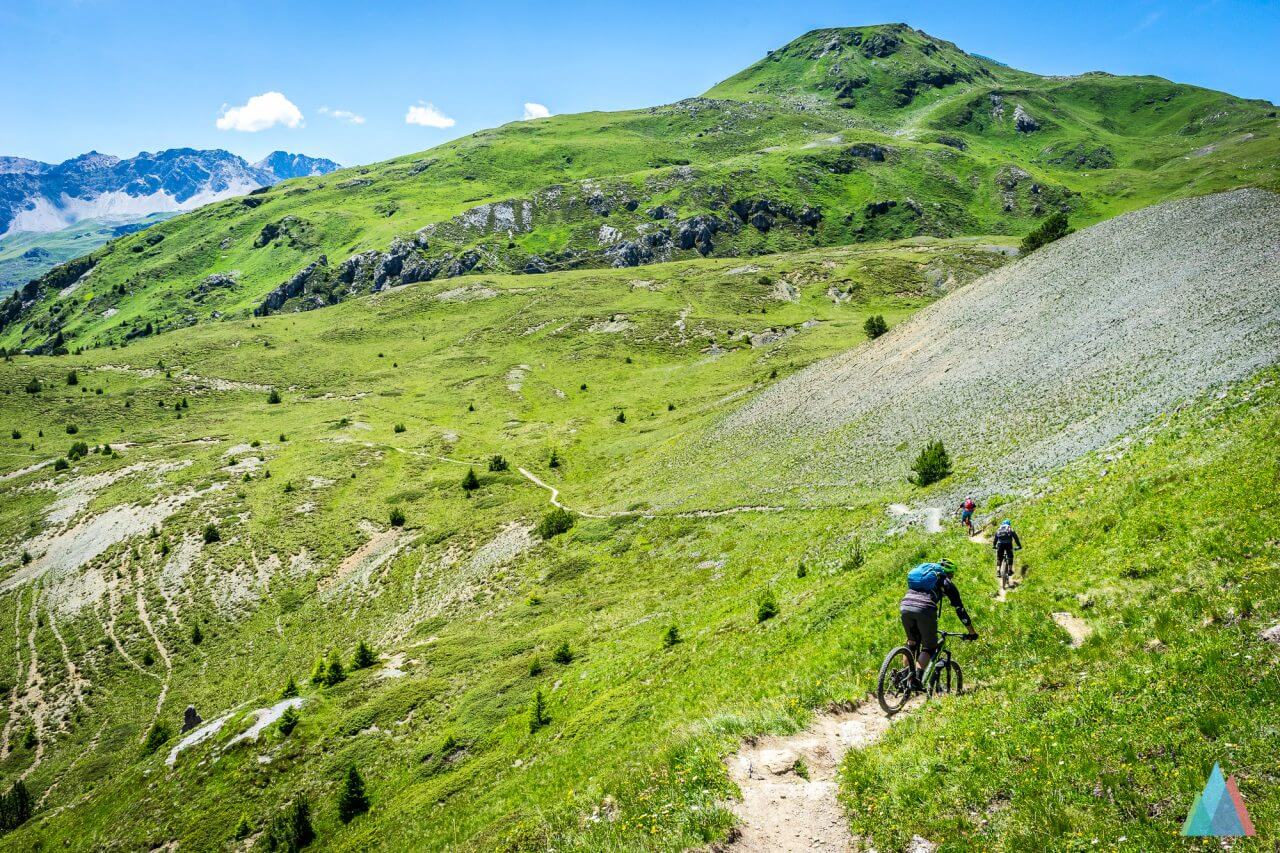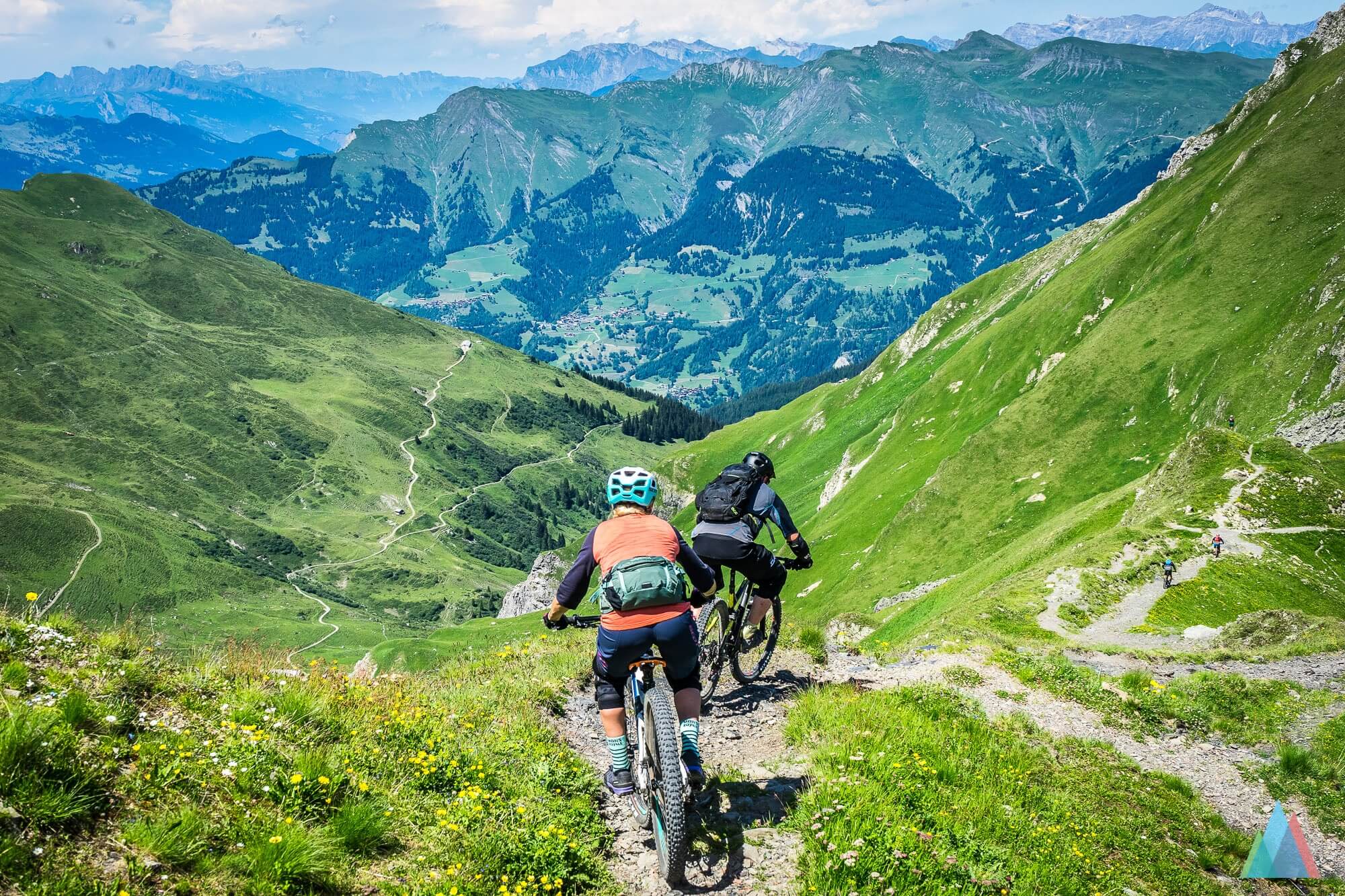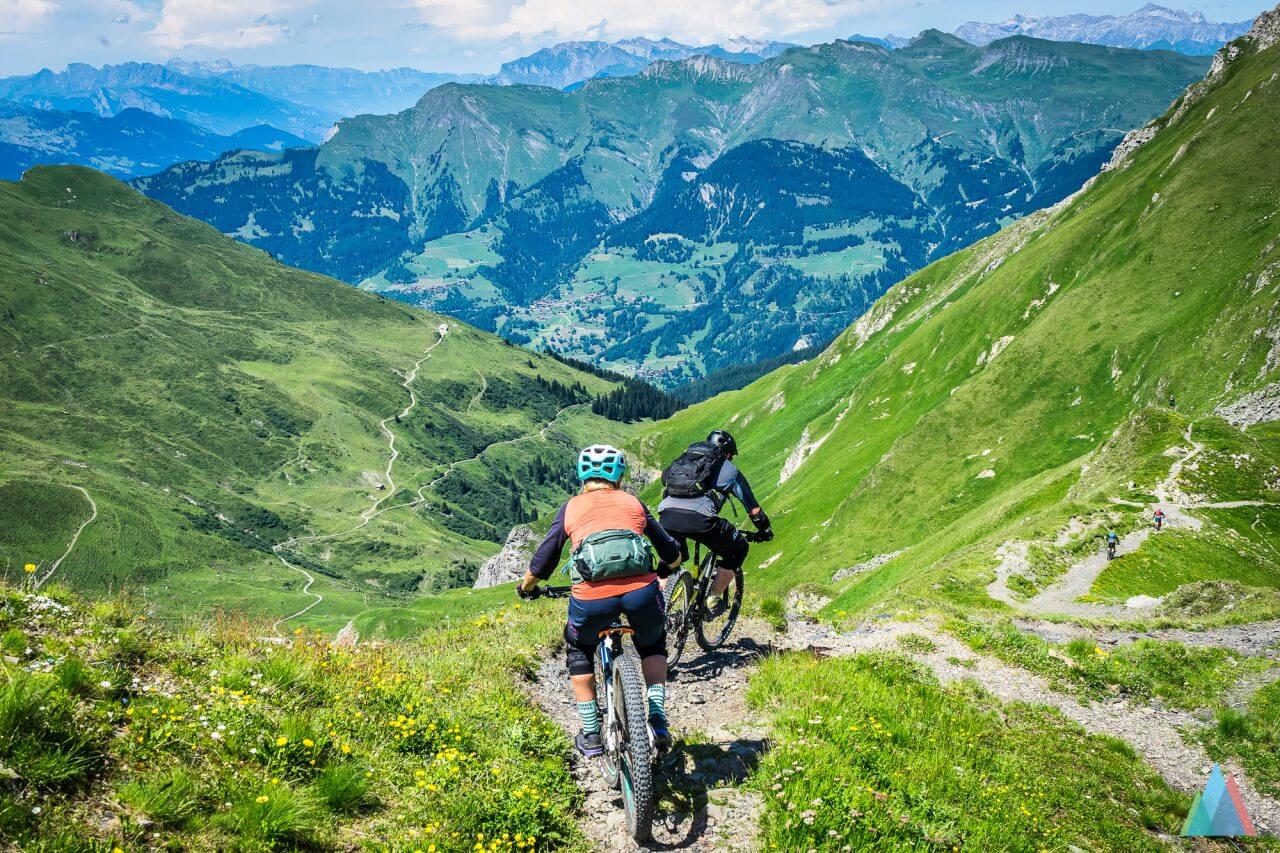 Arosa offered stunning views and interesting descents, which were playful and not too difficult – without any crashes and flats we could make good progress and still ended up taking one of the last gondolas up to the Hörnlihütte – a mountain hut standing at the start of the last but not least descent of the day. Now, without any more gondolas to catch before they shut down, we allowed ourselves some time for coffee and cake before attacking the 2000 vertical meters long trail to Chur.
Brilliant end to a long day on the bike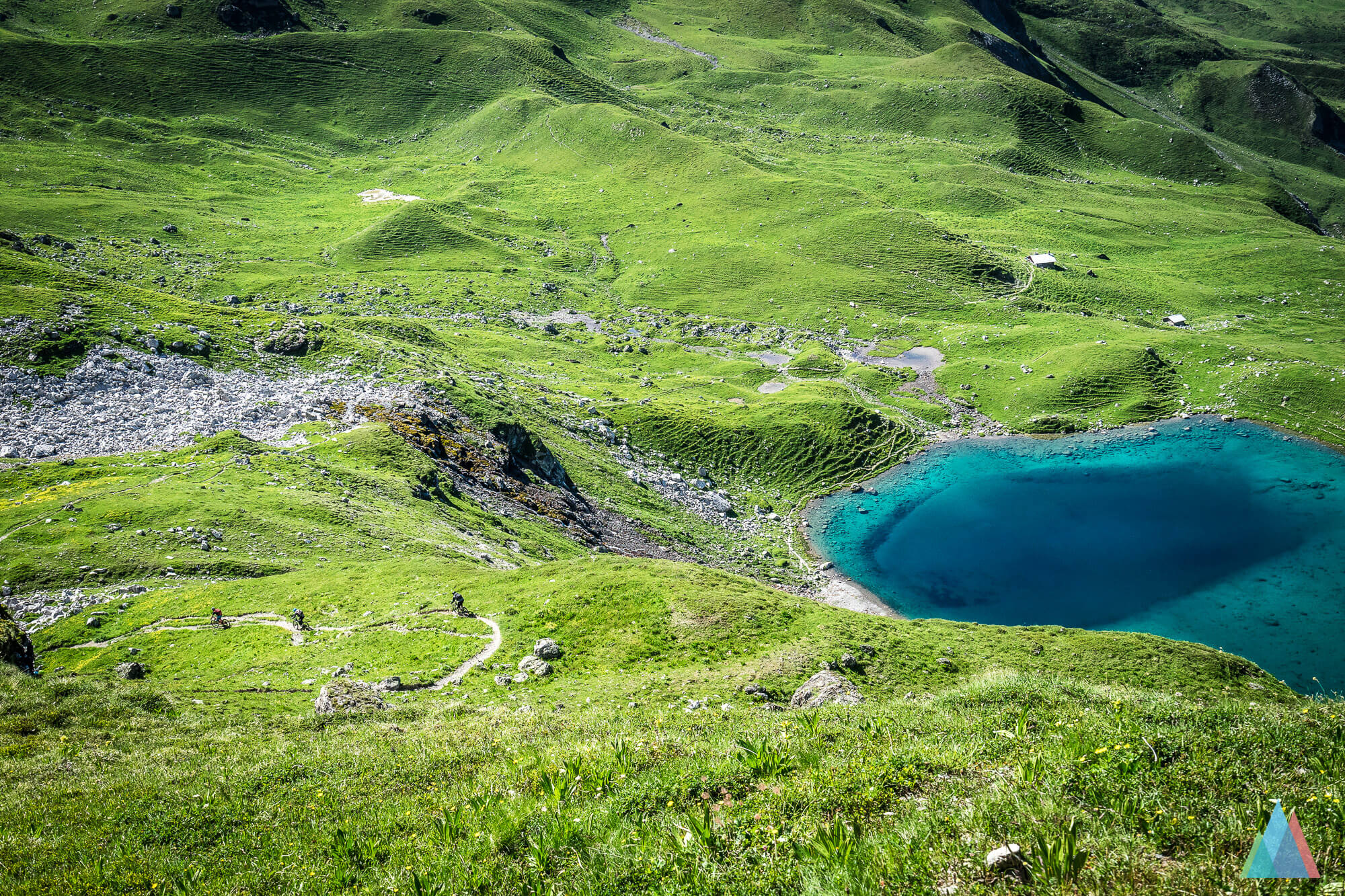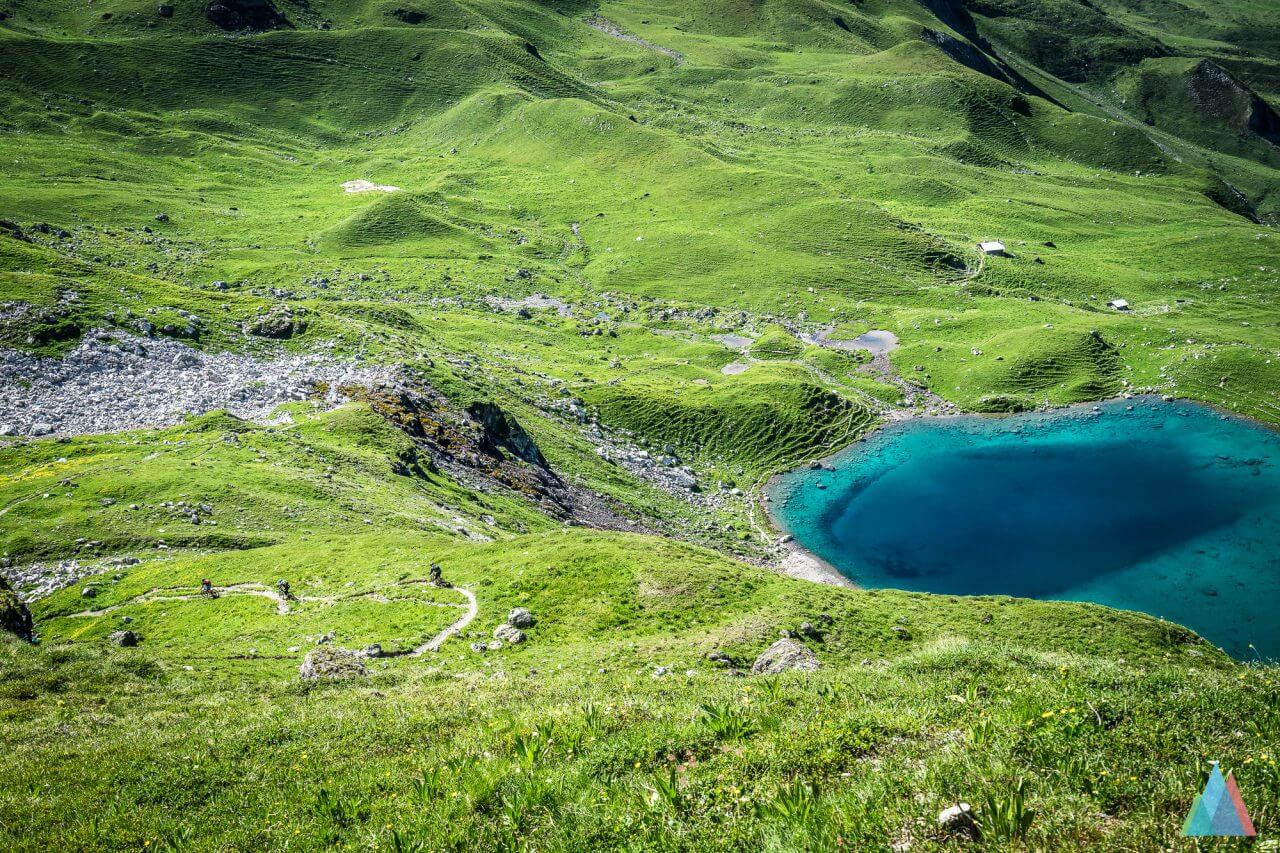 From the Hörnlihütte we could already see the winding single track that expected us (if you are ever in this mountain hut, check out the toilet that offers probably the best view ever!). Like the first trail of the day, the last one starts with many rock gardens, but gets easier and faster within minutes. After 2000 vertical meters of descent we end up in Chur and there was only one thing to do. Try to get our fingers of the bars and order beer for everyone.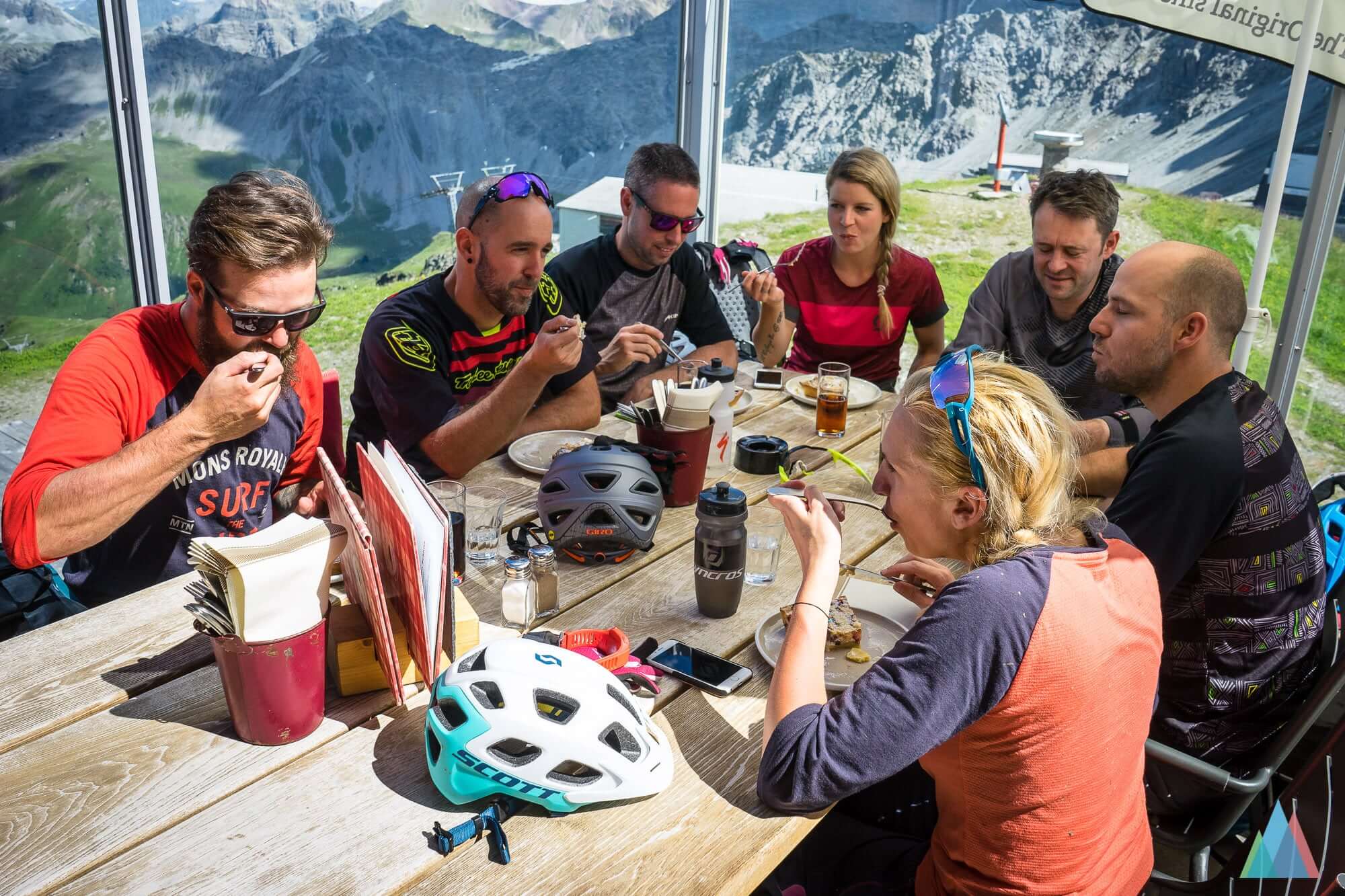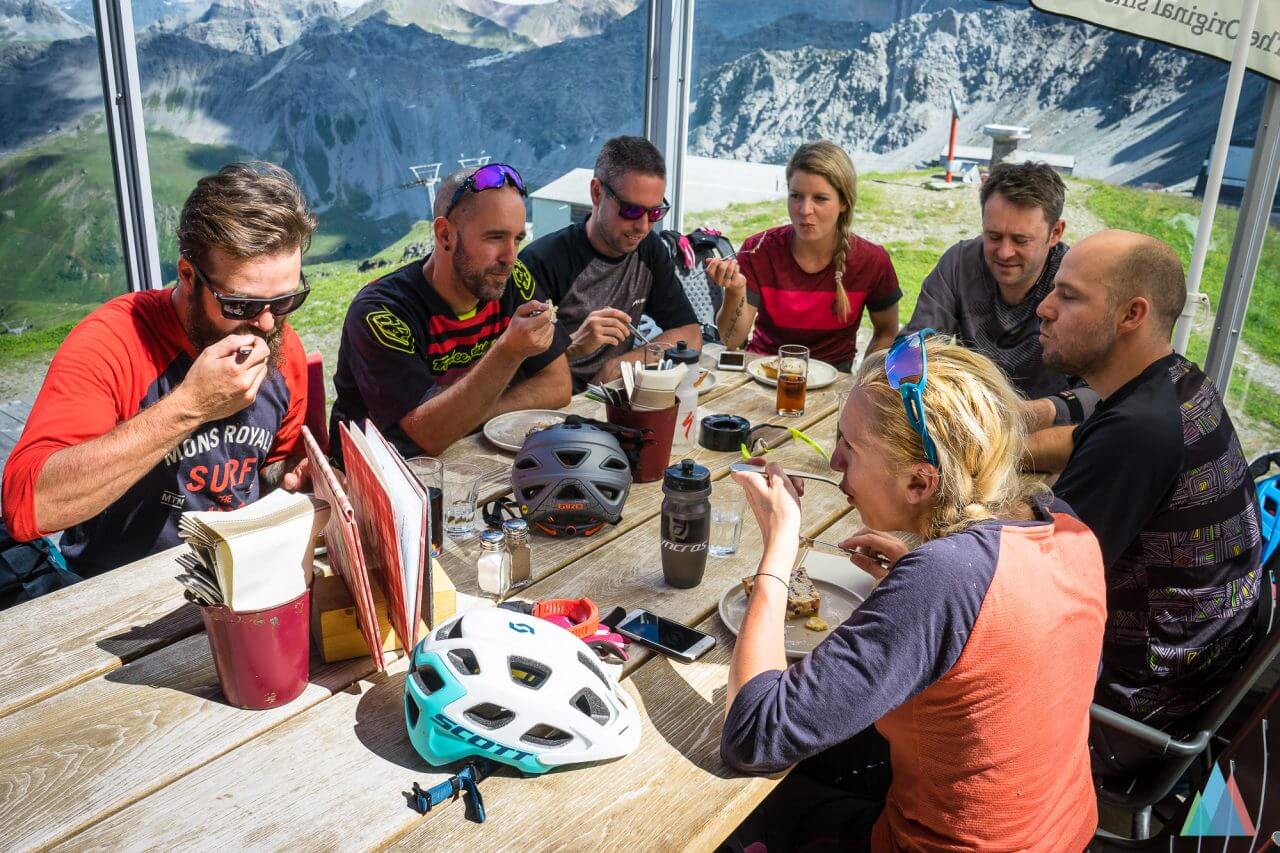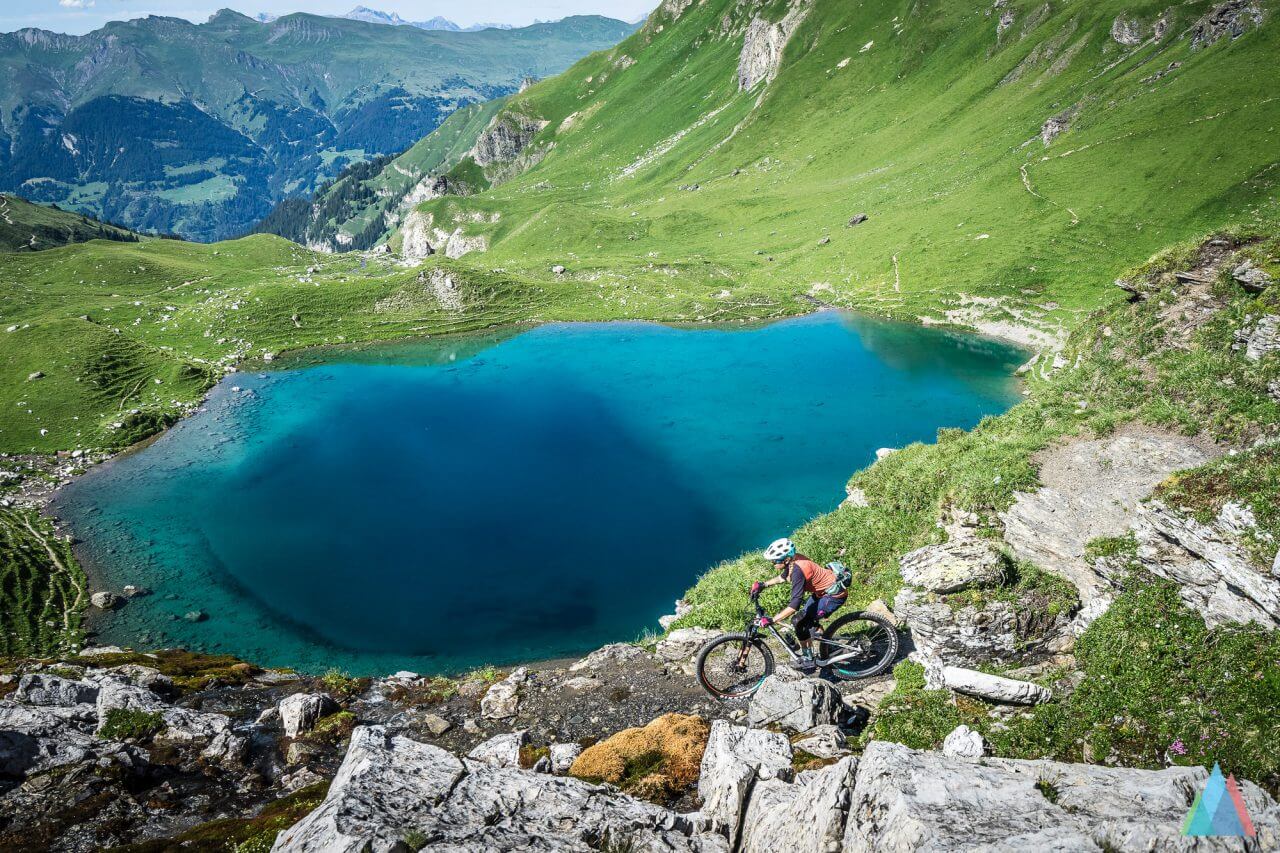 Beers to celebrate the day and a Postauto to get us back to Lenzerheide
What an epic day on the bike. Exhausted, some with new bruises but very happy we board the Postauto that gets us back to our basecamp at Hotel Krone in Churwalden. We heard already many good things about the Cordon Bleus in Hotel Churwalden and were not disappointed. After dinner it didn't take long before everybody got to bed, everyone was exhausted and had to rest as much as possible. After all, this was only the first of the two days.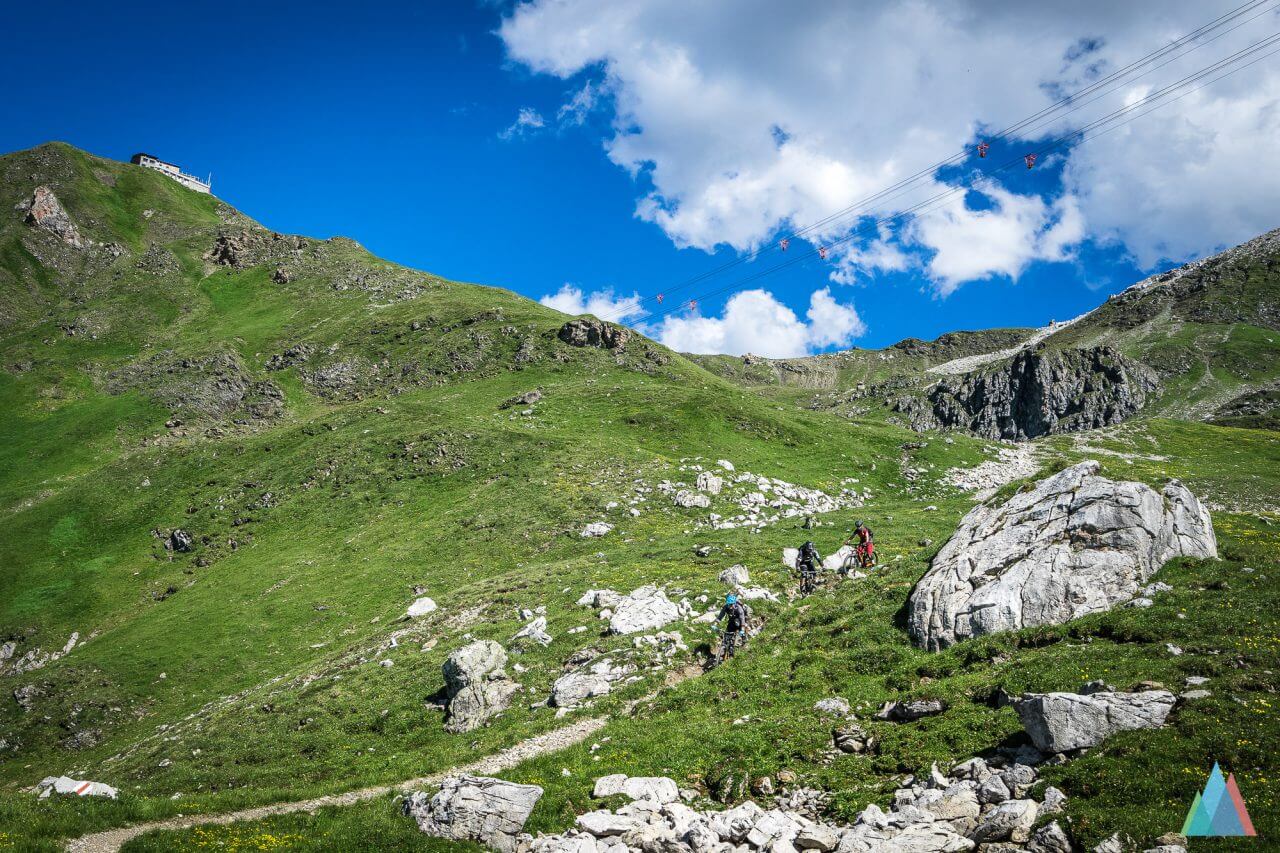 Brambrüesch – More than just an amazing bikepark!
In contrary to the first day of the Bahnentour Arosa Lenzerheide, the second day rarely gets above the tree line. Singletrails in the forest is where its at today.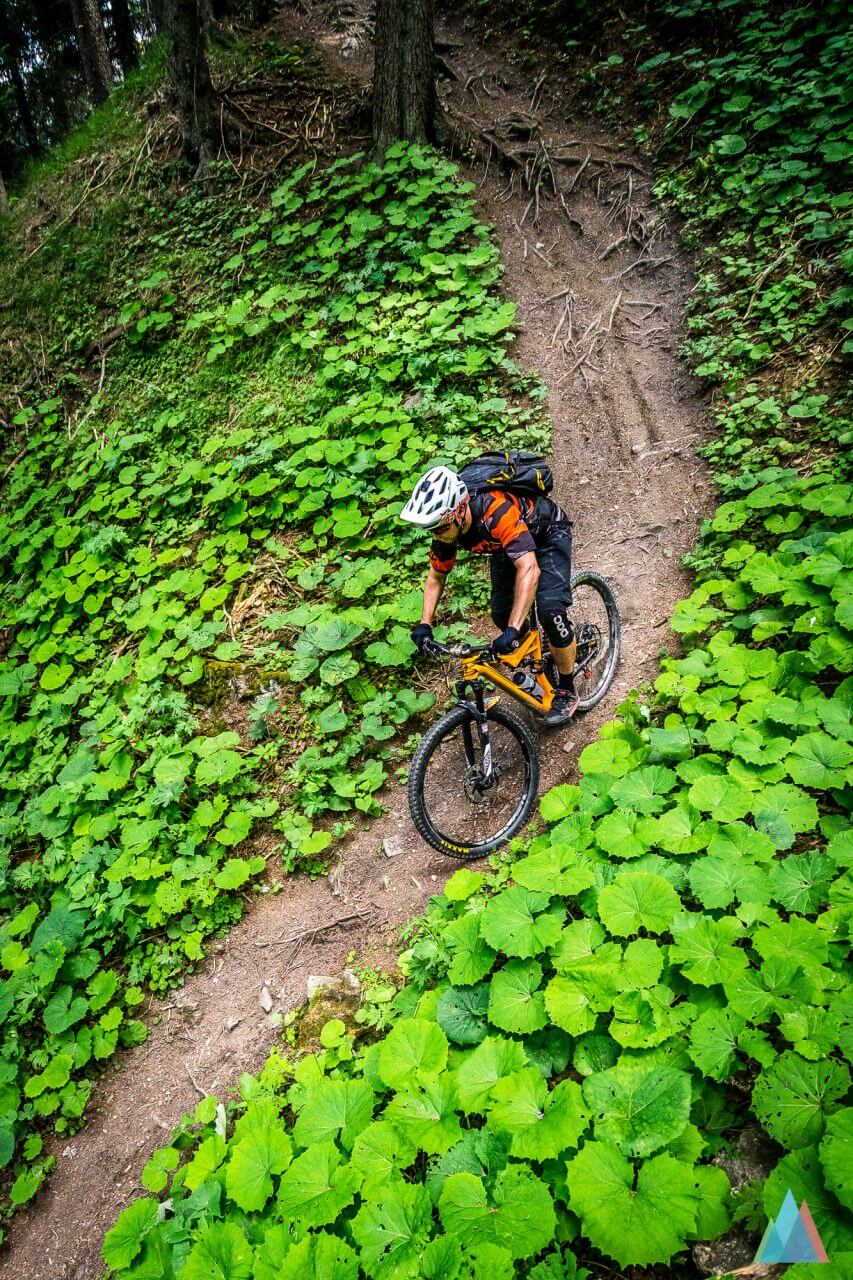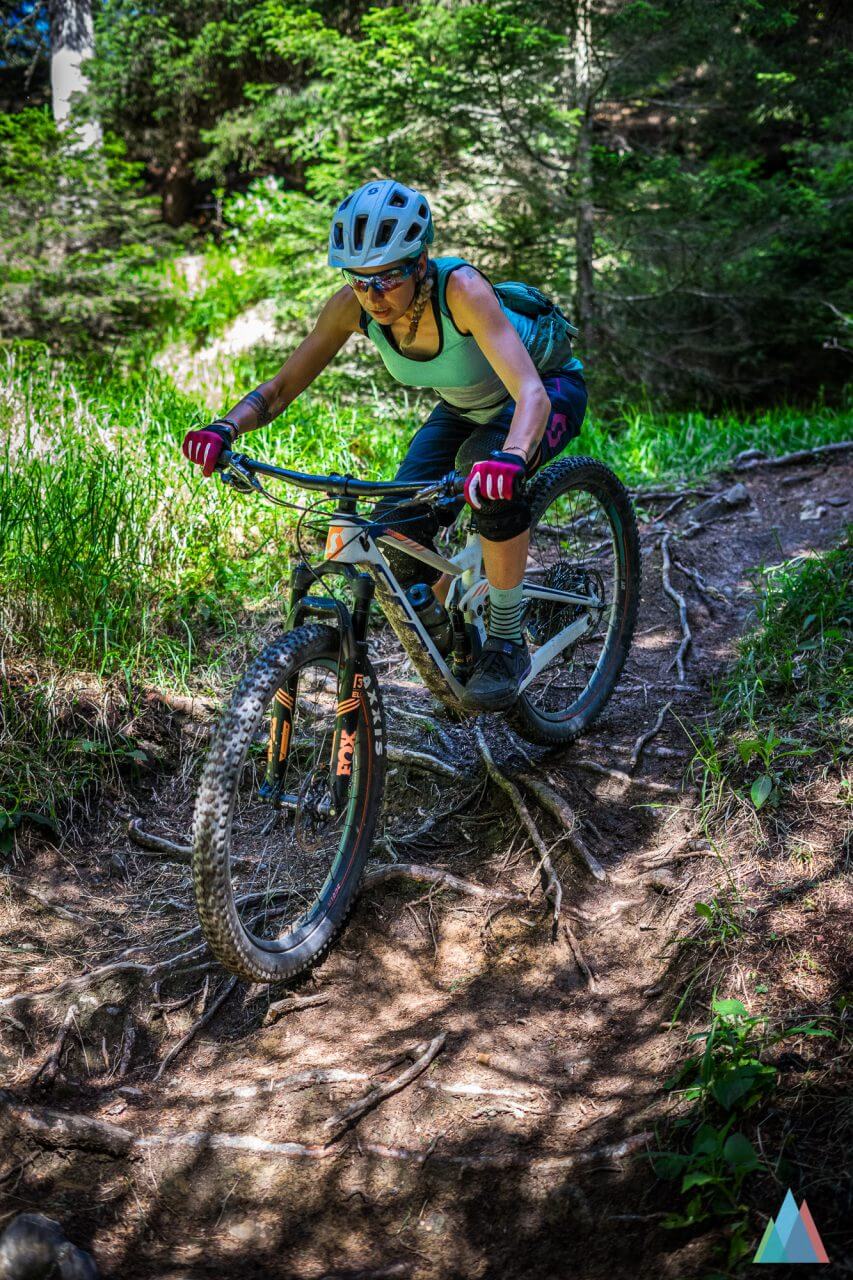 The first one gets you from the start of Bikepark Lenzerheide down to Chur. Since we slept a bit outside of Lenzerheide, we decided to make it a bit easier for us. Instead of driving up to Lenzerheide for the first gondola, Martin from Bikeshuttle Lenzerheide got us to the trail head – this saved us a lot of time and also the first climb. And the second day started of with maybe my favourite trail of the whole two days. Really fast, rooty, loamy singletrack with some slippery and wet intersections – really, really fun way to start into the second day! We didn't stop for a long time and were in Chur rather soon, were a big part of the second day of the Bahnentour Arosa Lenzerheide takes place.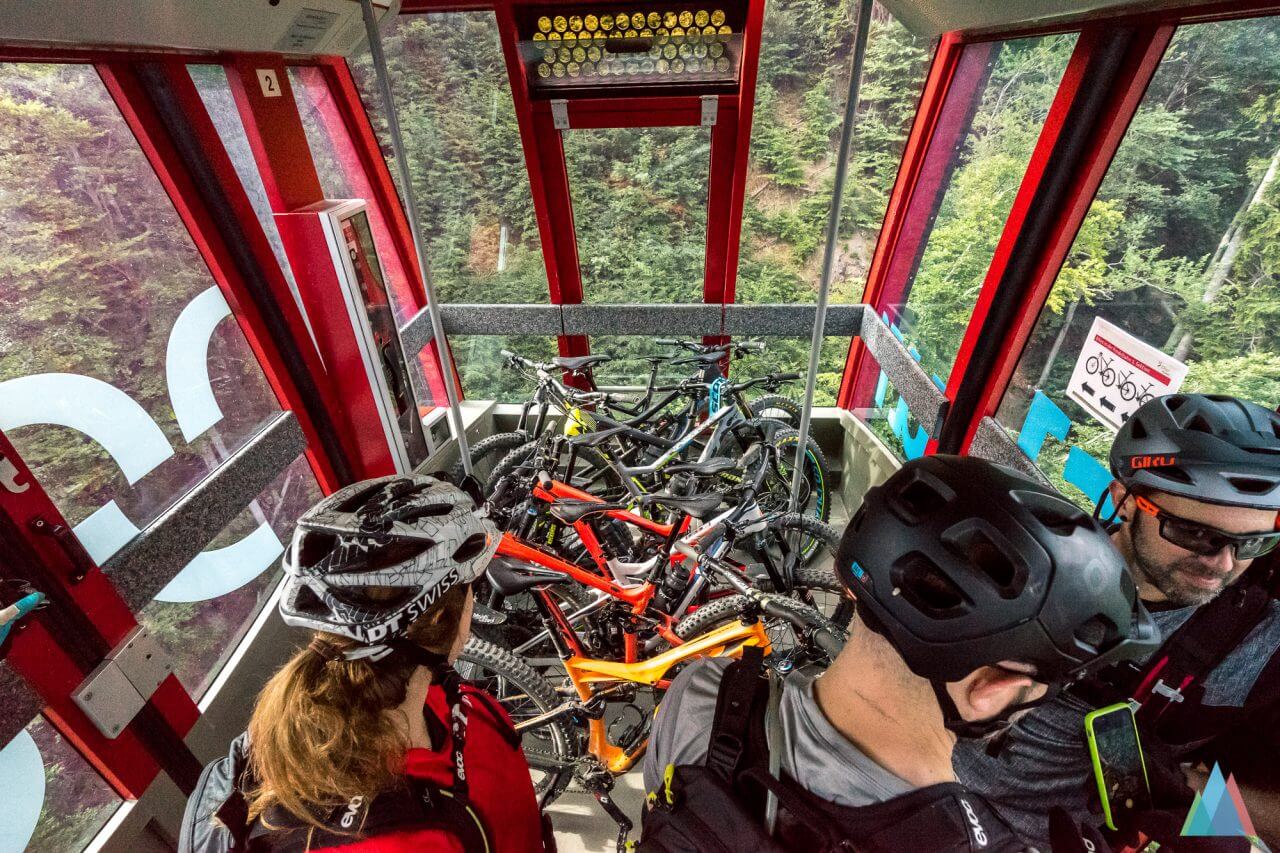 To our big surprise the Bahnentour doesn't only follow the bikepark downhill trails, but leads you to almost untouched descents down from Brambrüesch. Three times you get onto the Alpenbikepark gondolas. The first run consists of a long, hugely varying and fast hiking trail that leads you back to Chur. The second one starts at the top and is to a big part very exposed but – as long as you don't look to the left – fast and mostly easy singletrack. Only the third descent leads you down some of the bikepark trails. It's up to you if you wish to challenge some of the big features or just speed down a blue line. There is a stunning range of options to choose from. We need to come back and play around in this park – what we saw and rode was really just a small appetiser.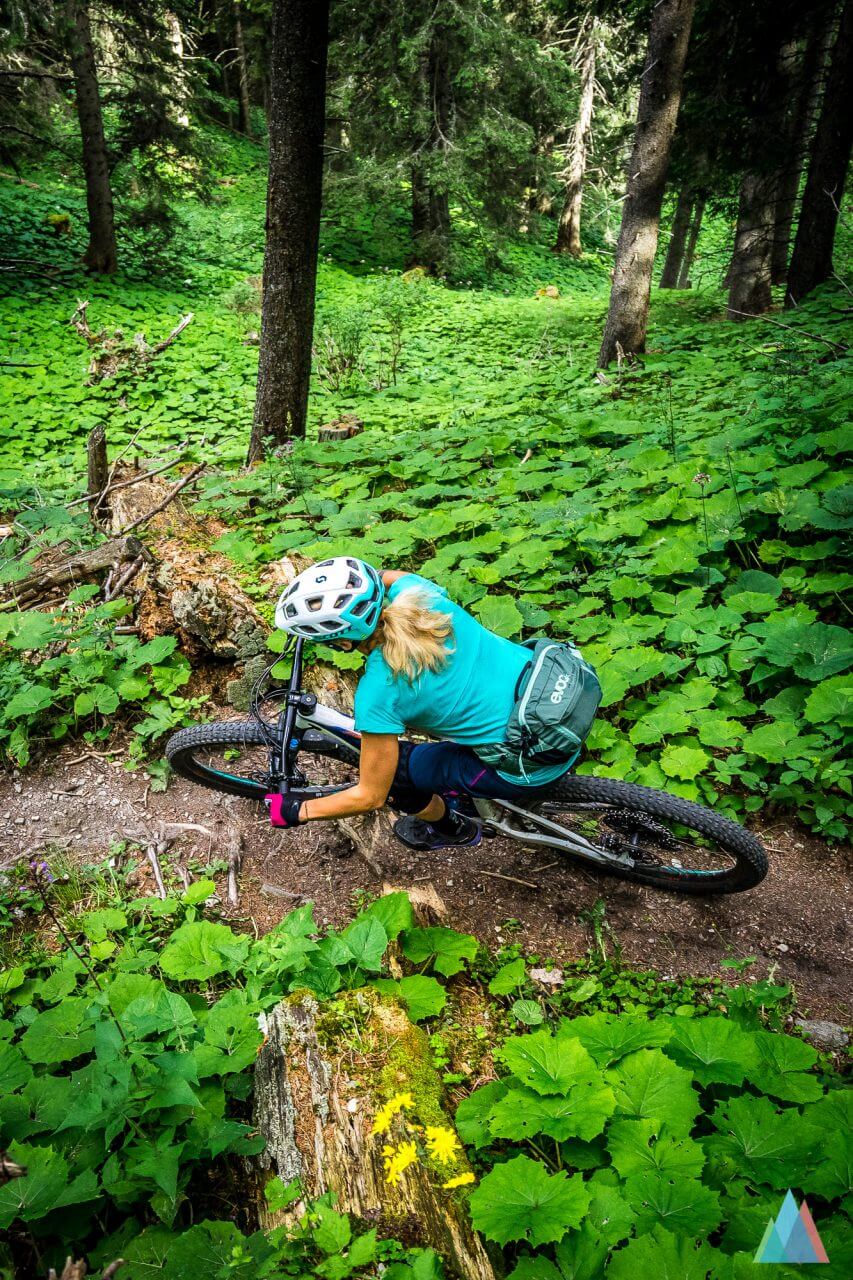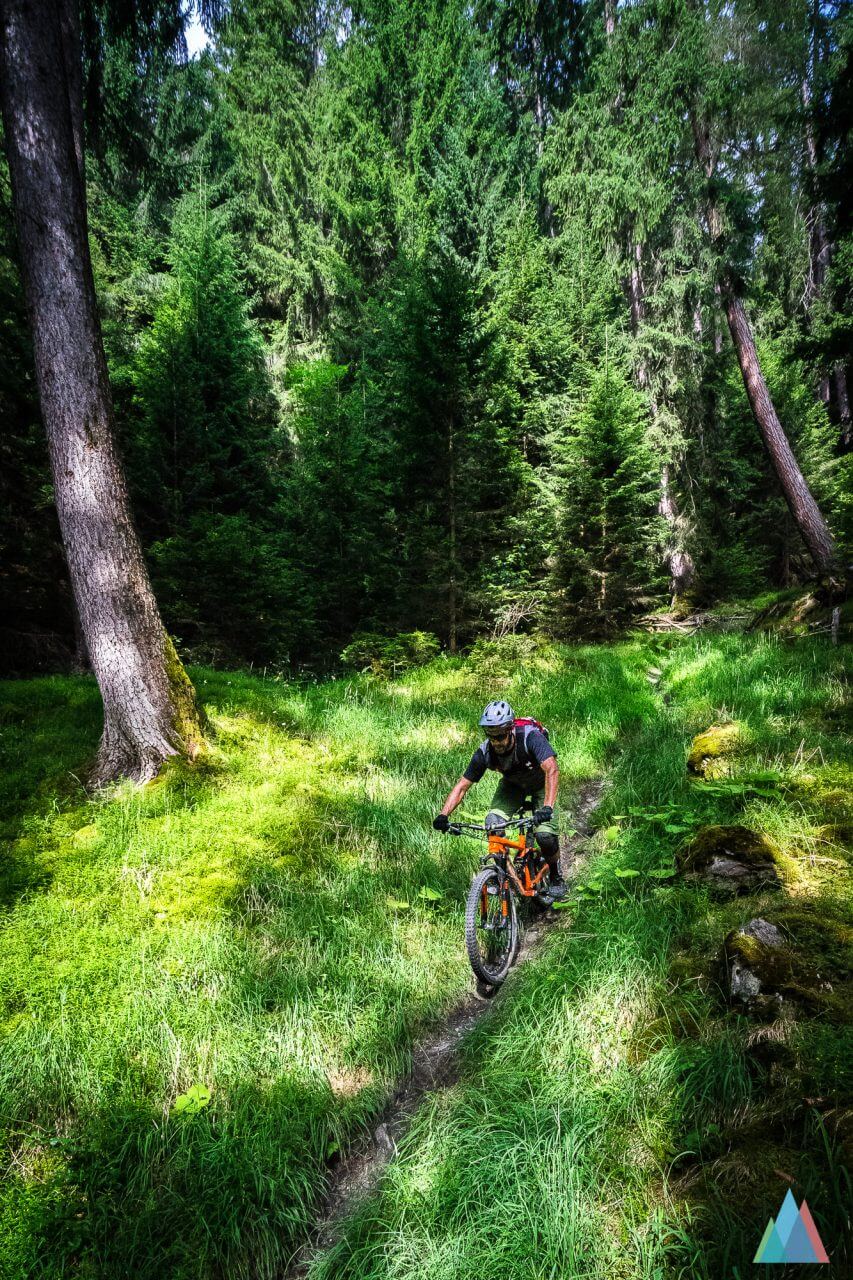 Singletrail transfer back to Lenzerheide
Funny how the connecting trails from and to Lenzerheide stand out. This time we take on the other side of the valley on a trail that gets us from Brambrüesch to Churwalden. The trail is superb and the short uphills inbetween keep the blood pumping. Unfortunately it is already time to say goodbye to some of our friends who have to leave us at Churwalden. They miss out on last trails of the bahnentour, some classic singletrail descents at Piz Scalottas at Lenzerheide.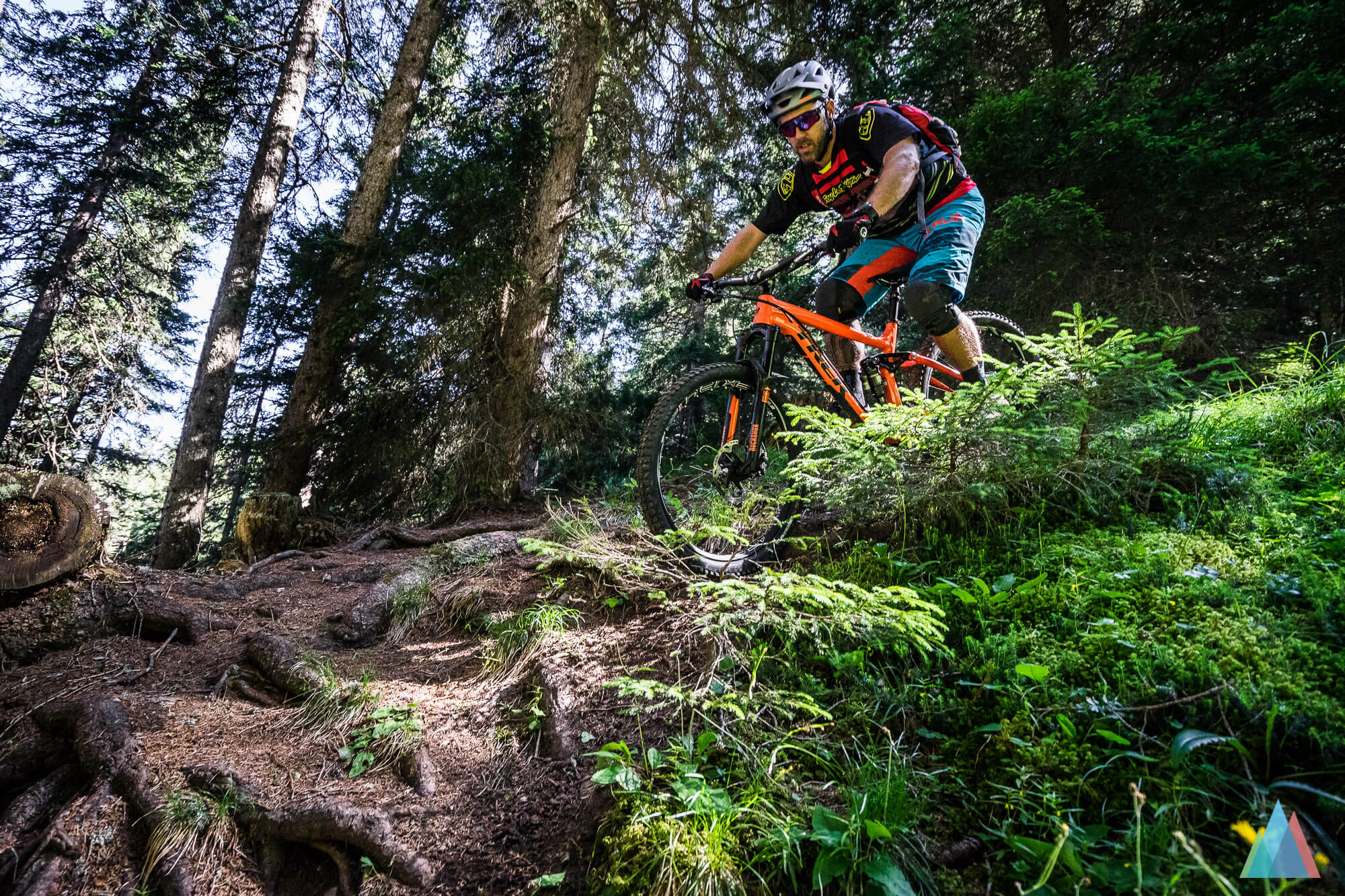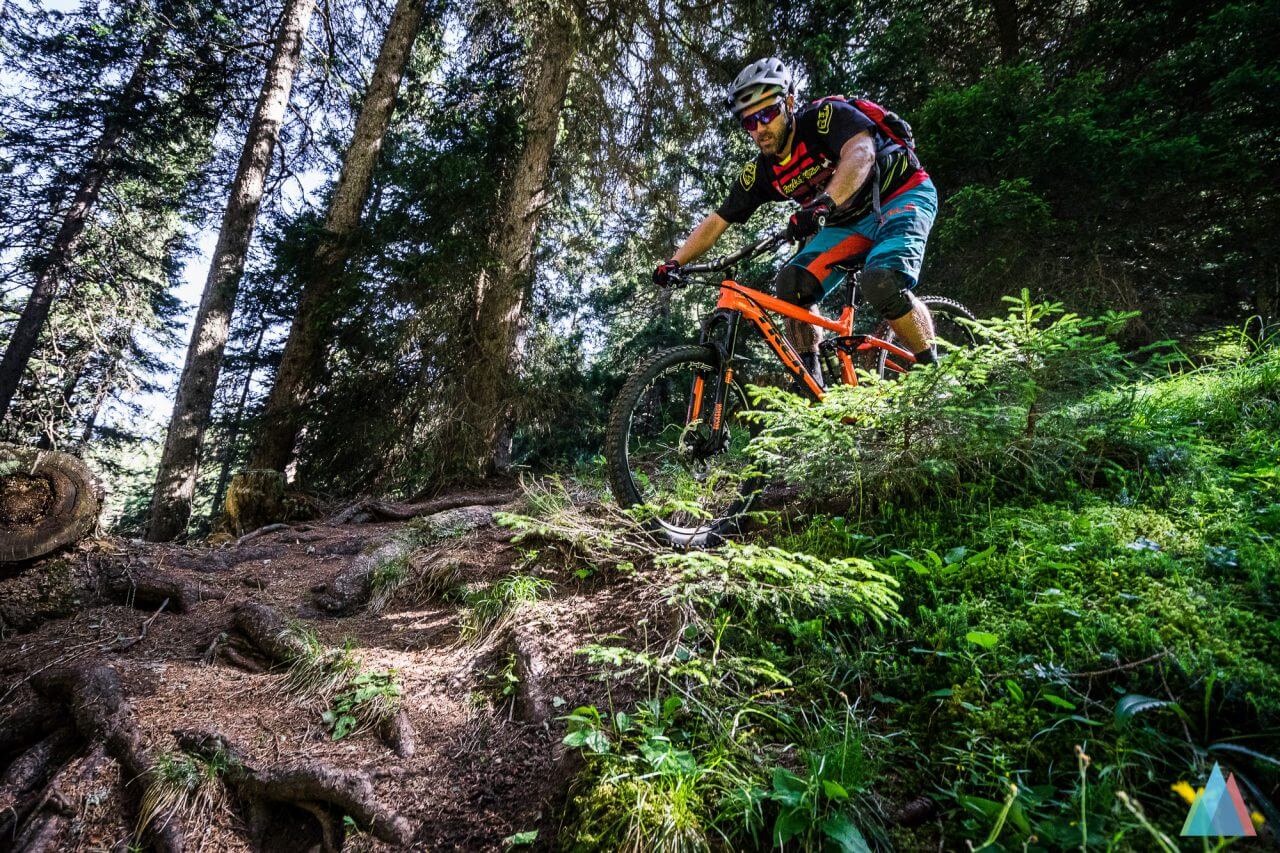 The first time on this day we end up riding above the tree line and the trails get quickly rocky again. It is a good thing that we are riding towards lift closing times, we only meet a handful of friendly hikers, but soon we feel all alone on the mountain and ride the last singletrail down to Lenzerheide.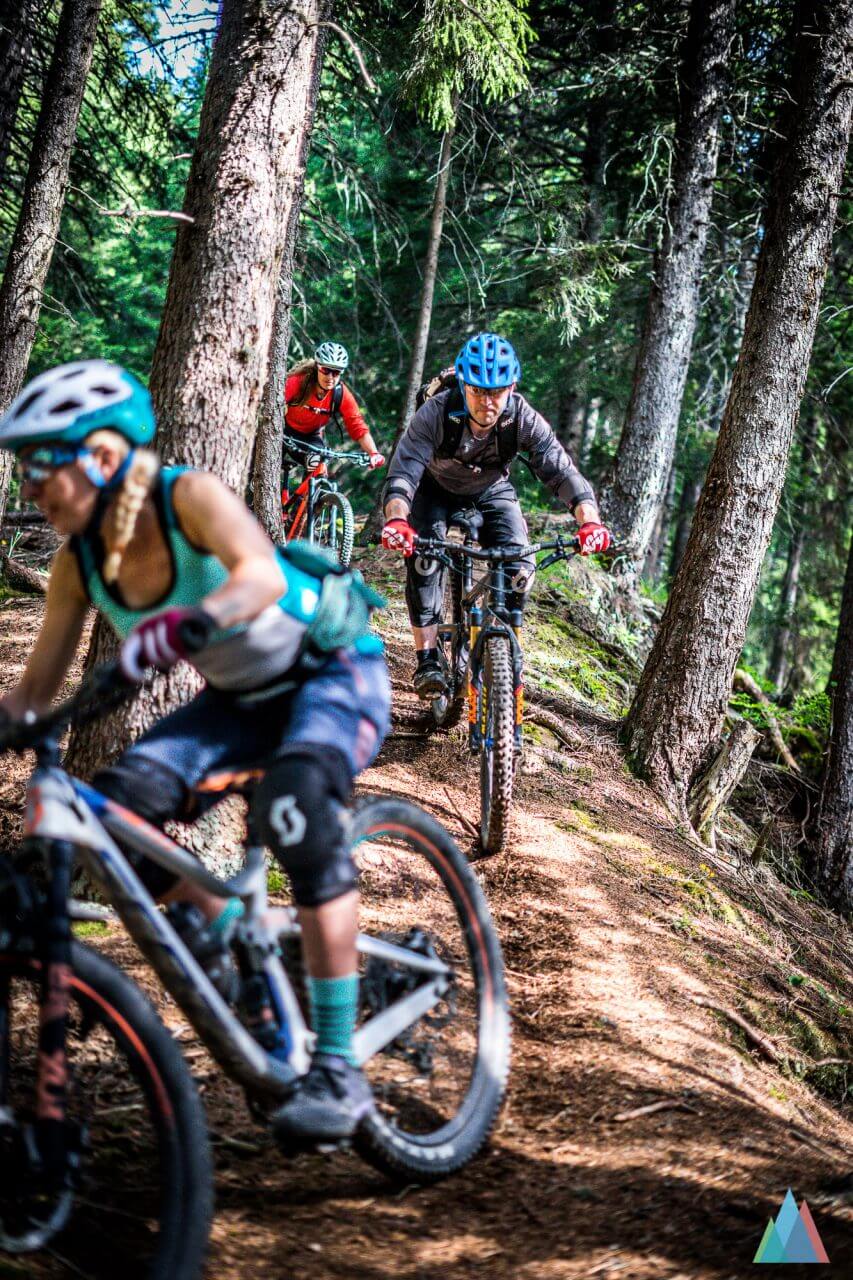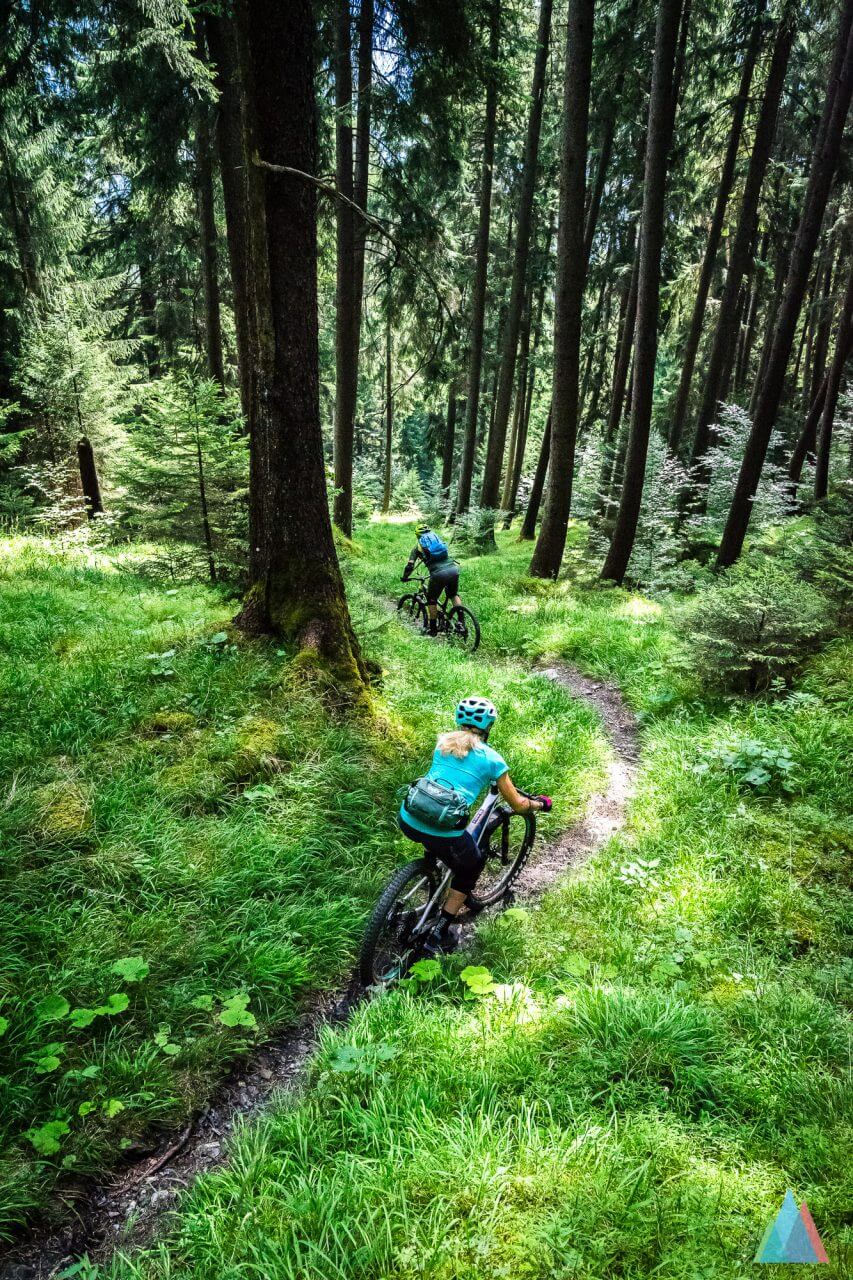 Tired but happy!
We did it – 126Km and just 14'000 vertical meters and a total of 15 gondola rides in two days. I can't remember when I rode this much on different trails – and 99% of the trails were amazing. Only one trail from Hörnli down to Innerarosa was a bit boring, but we heard from Herbert that they plan on building there a flow trail only for bikers – it's just not here yet.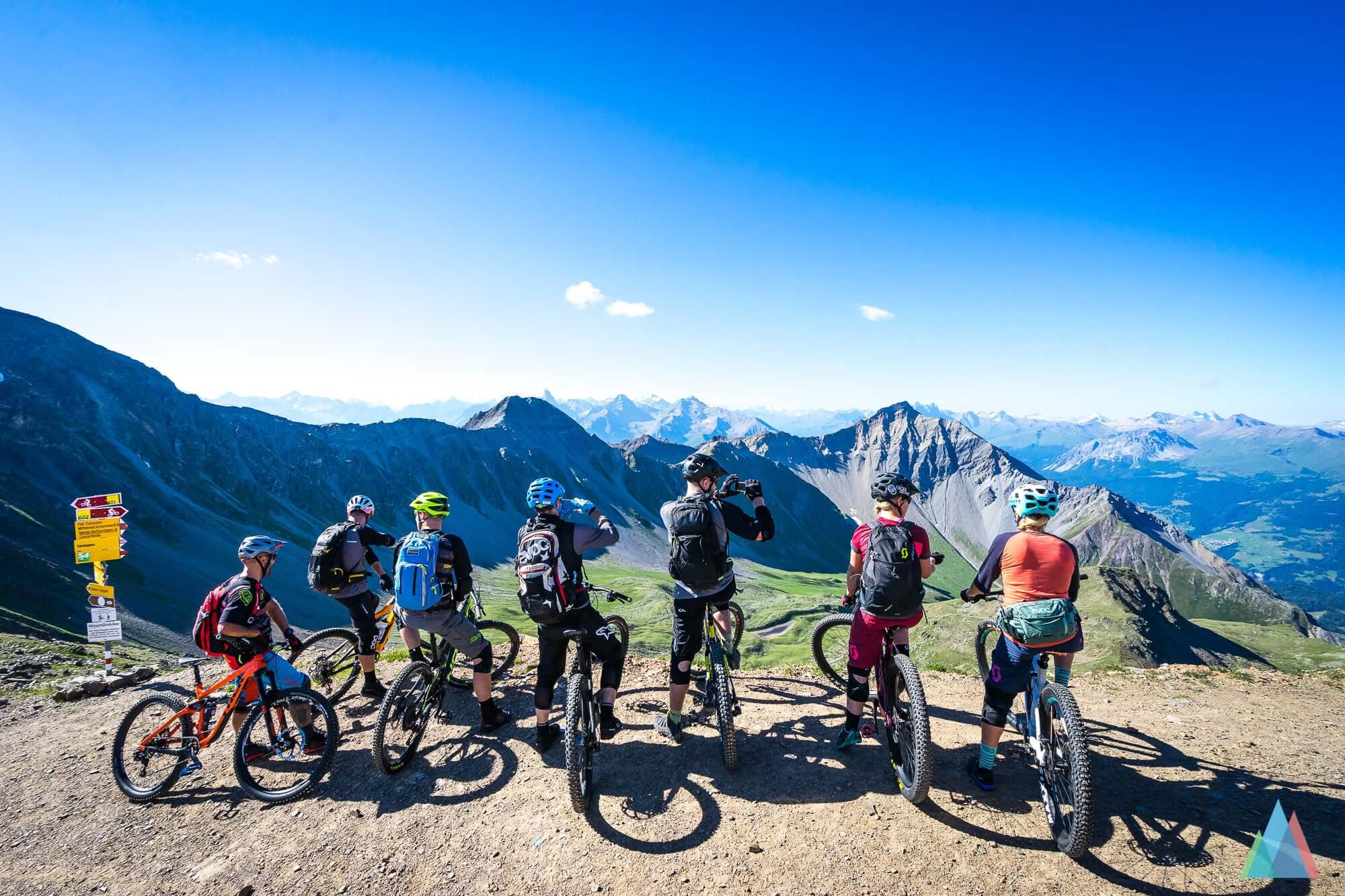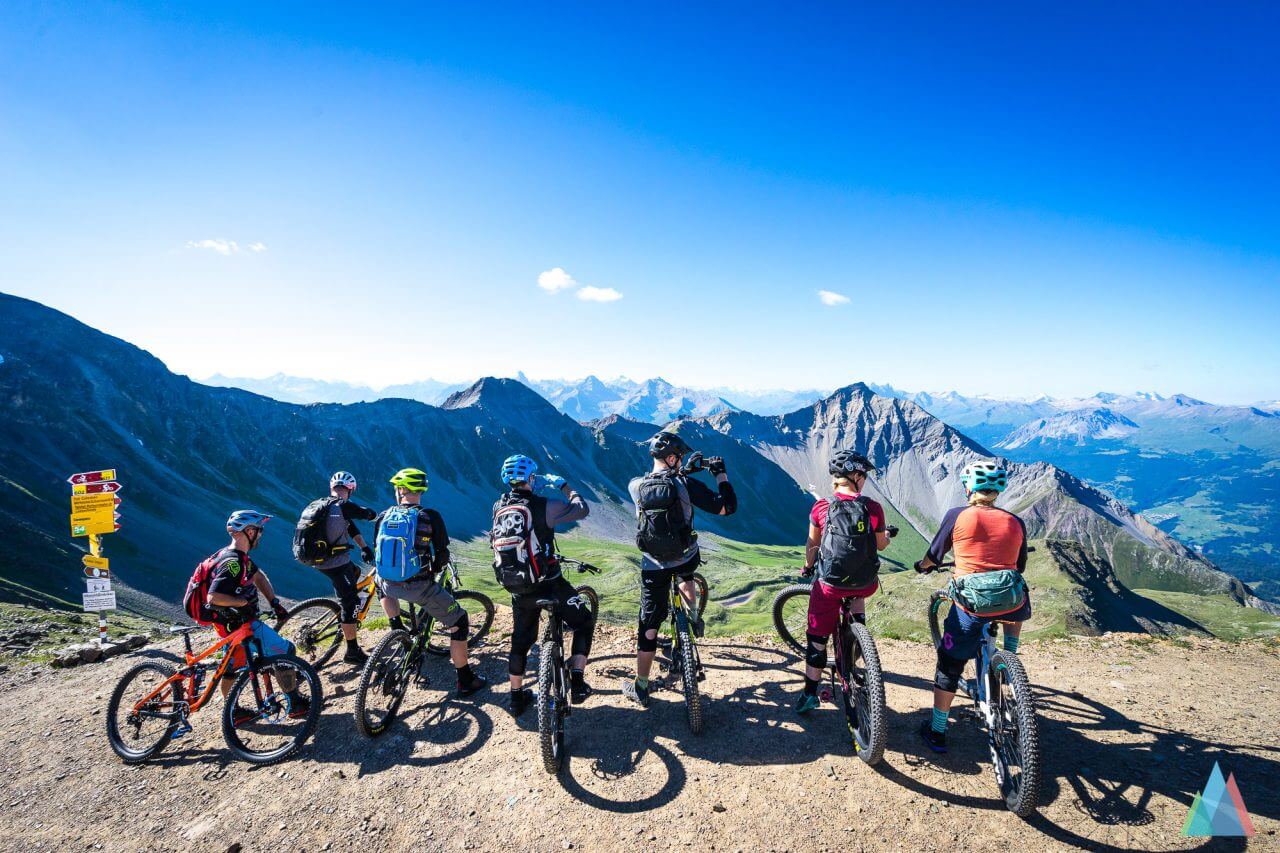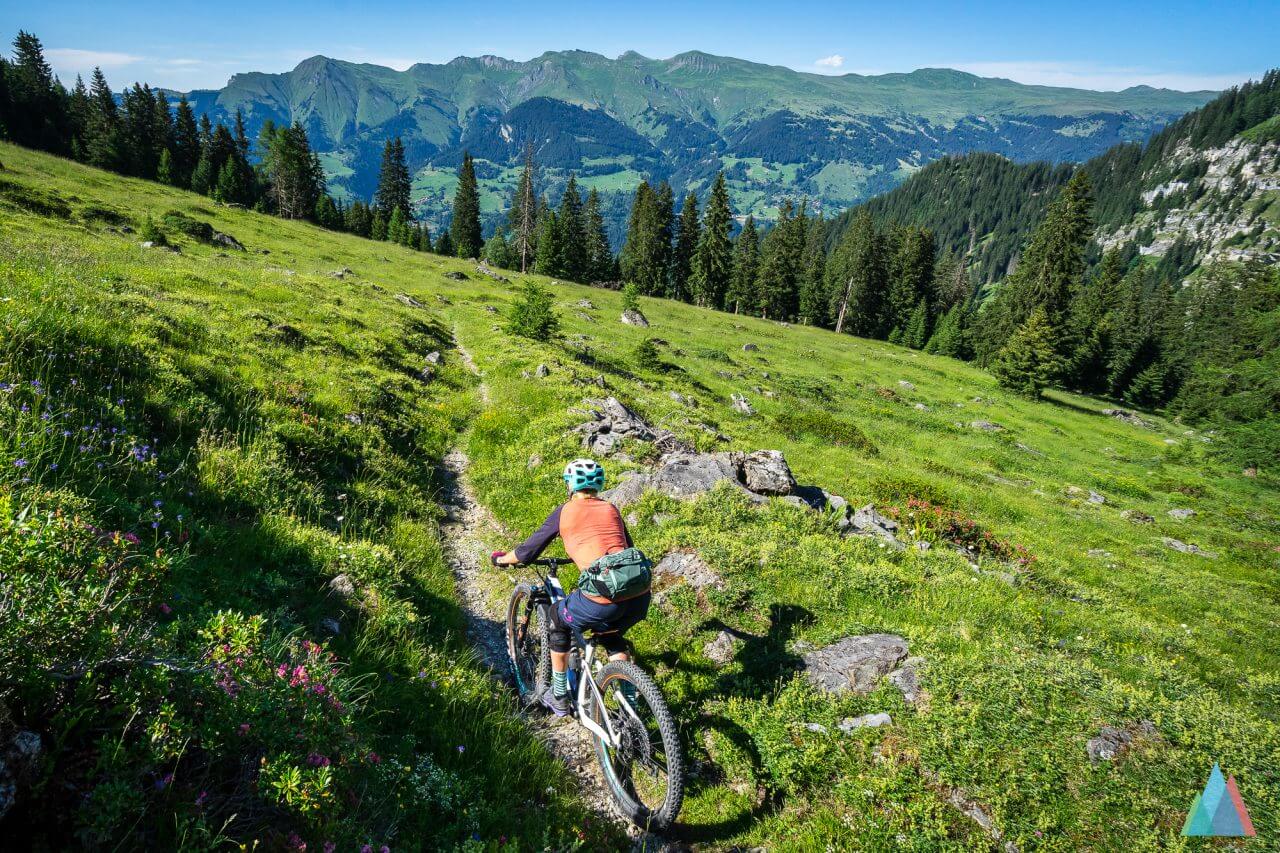 The dopamine compensates the few aching or sore muscles. I think everyone crashed at least once, but with that many trails I would be surprised otherwise. Everyone of the group agrees – the Bahnentour Arosa Lenzerheide is an unbelievable experience in the mountains of Graubünden. The quality and quantity of singletrails we rode the last two days really stands out. And clearly shows why this region should be on the bucket list of any biker. It really offers something for anyone and should not be on the map only because of its bikepark.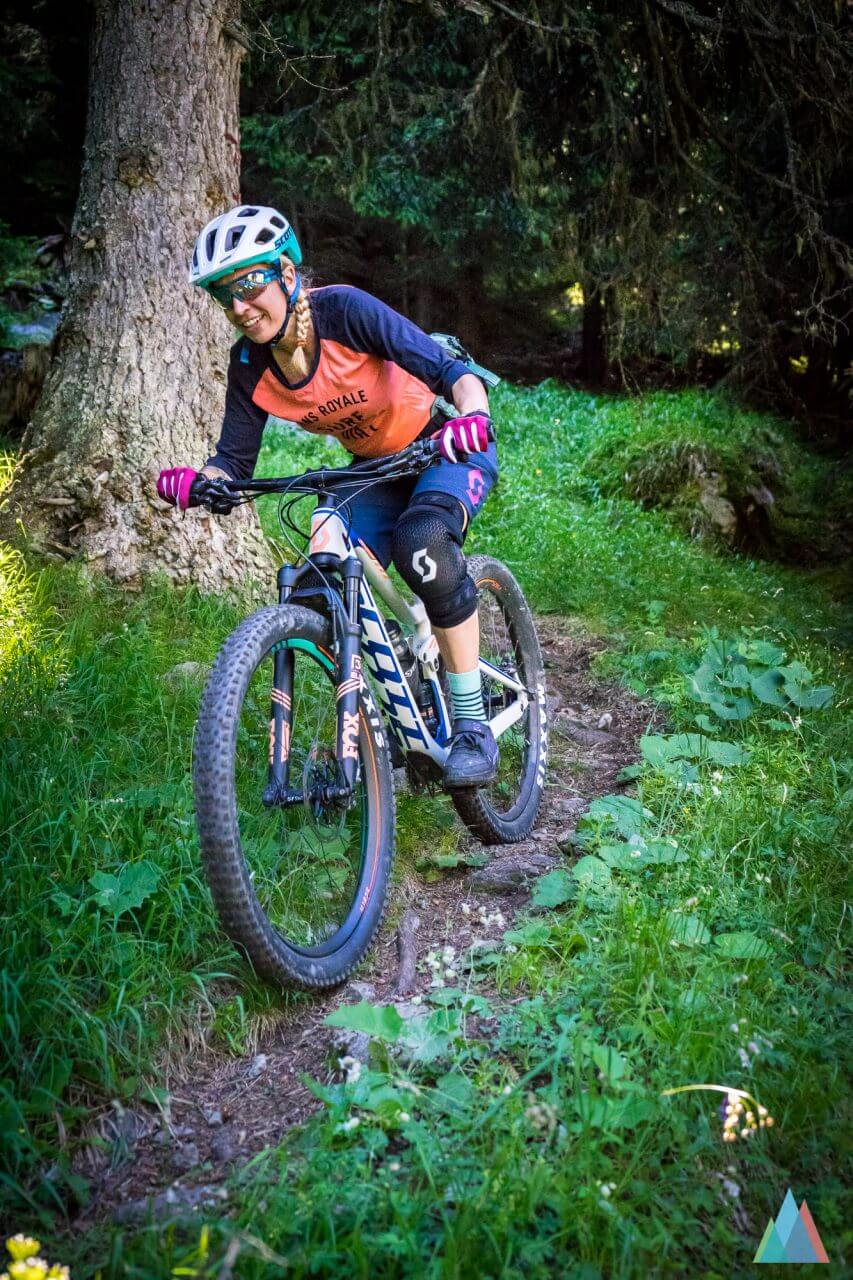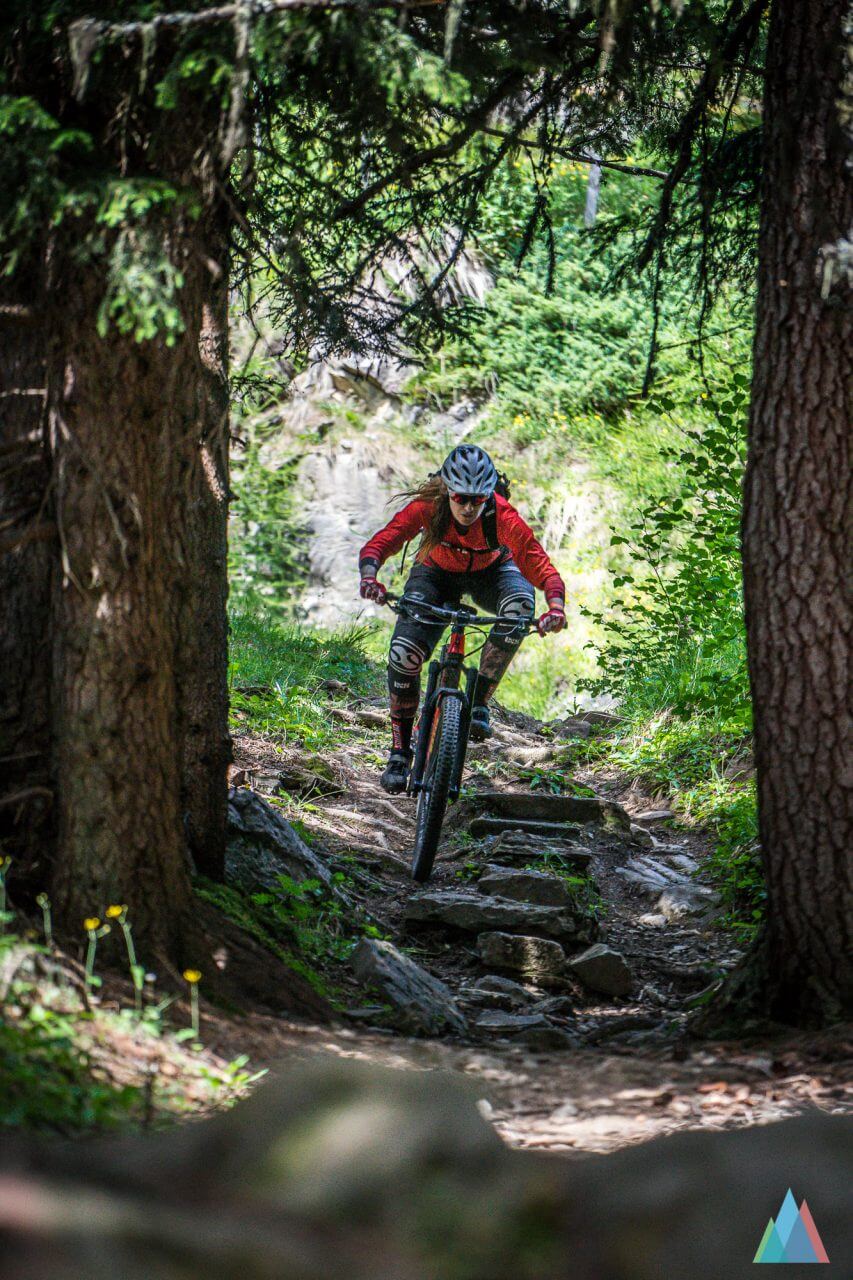 If the length or vertical meters seem a bit too much, no worries, both days can be easily shortened to a suitable length. Also, you could do the first day and then have rest for a day and attack the second day of the Bahnentour with renewed energy.
You will find more information about the Bahnentour Arosa Lenzerheide on Herbert.bike