The fantastic mountain landscape around the mighty Titlis, the unique flora, the glassy Trübsee, the deep blue Engstlensee, the turquoise Tannensee and the picturesque Melchsee offer the perfect scenery for an unforgettable mountain bike experience in Central Switzerland.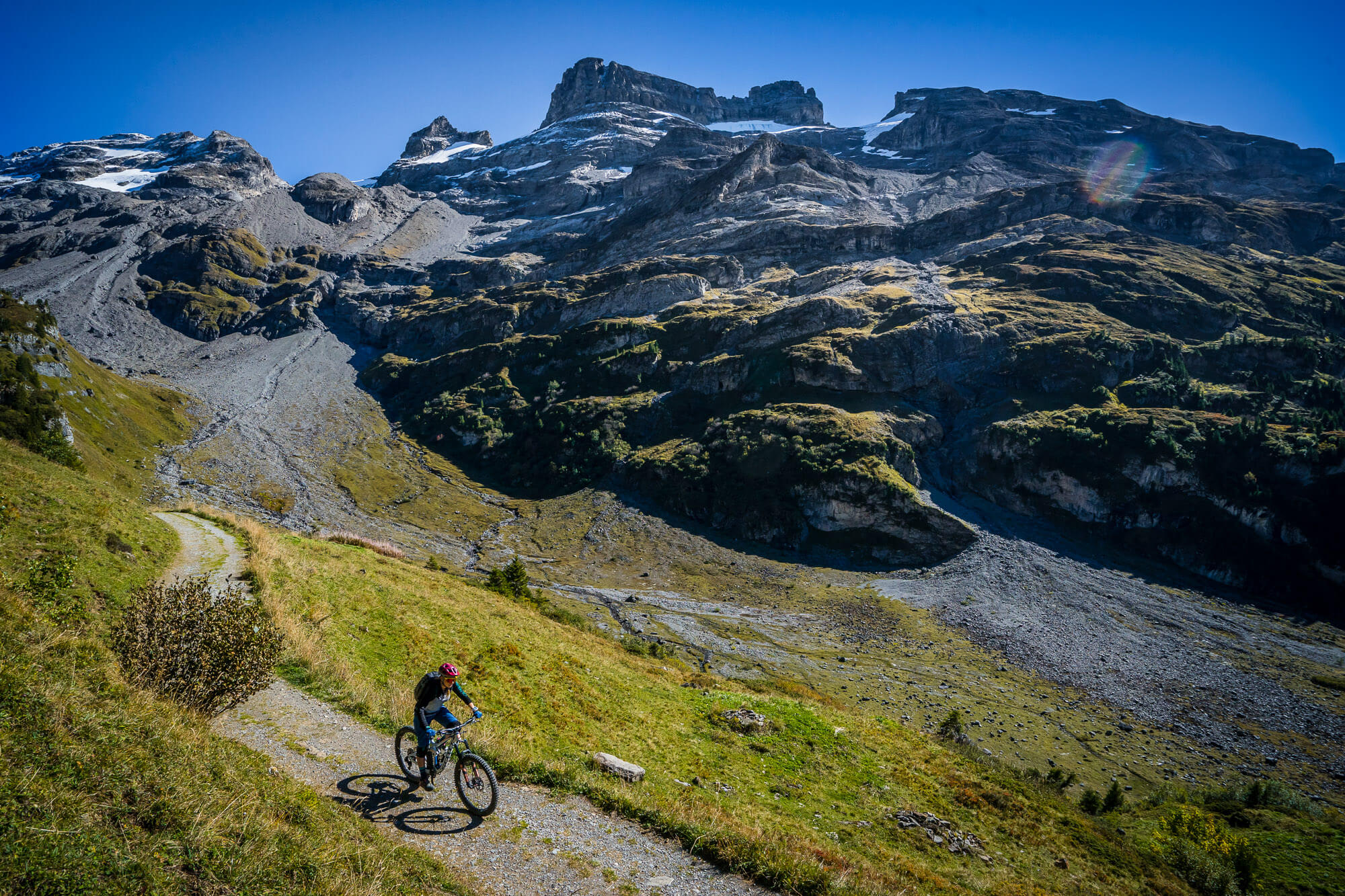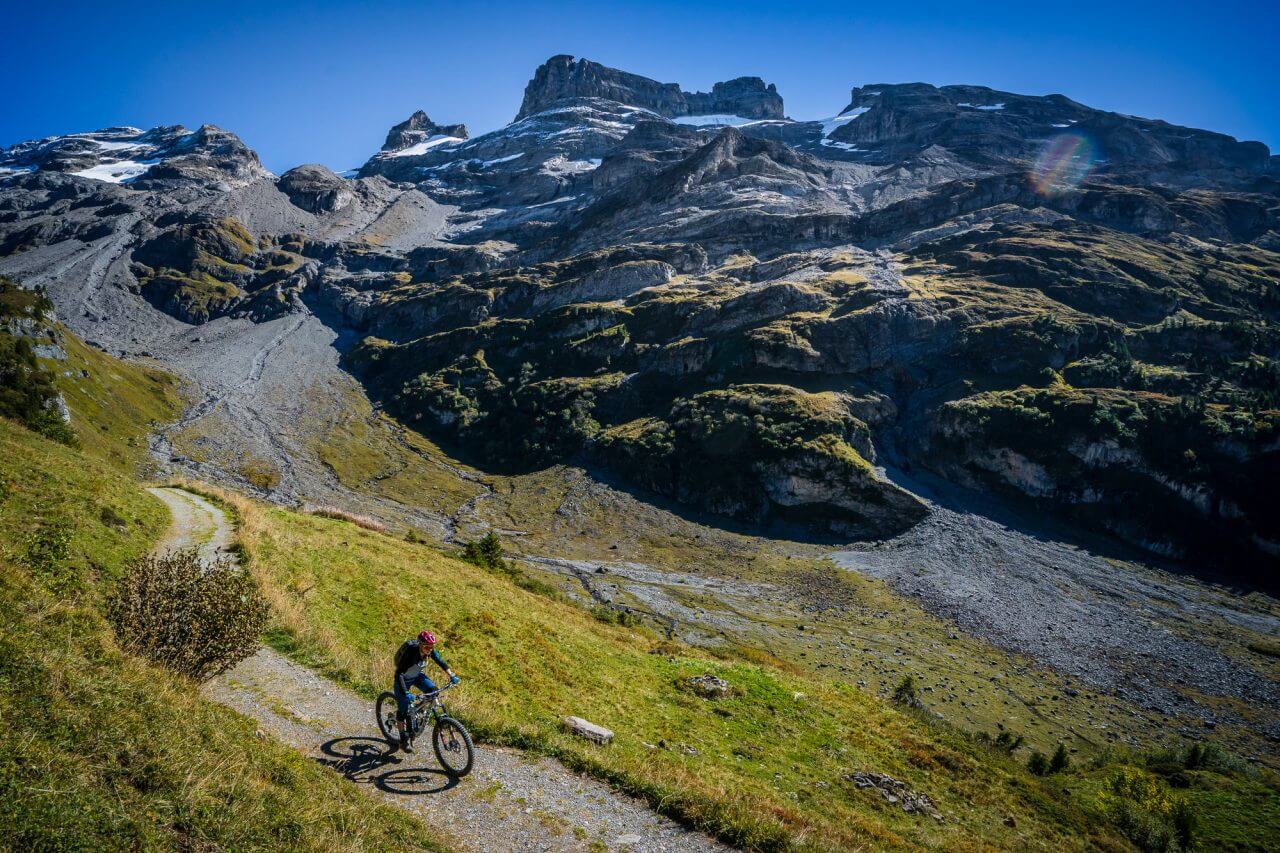 We travel by public transport and reach Engelberg from Lucerne with the Zentralbahn. The ride continues comfortably, the gondola takes us and our bikes up to the Trübsee station.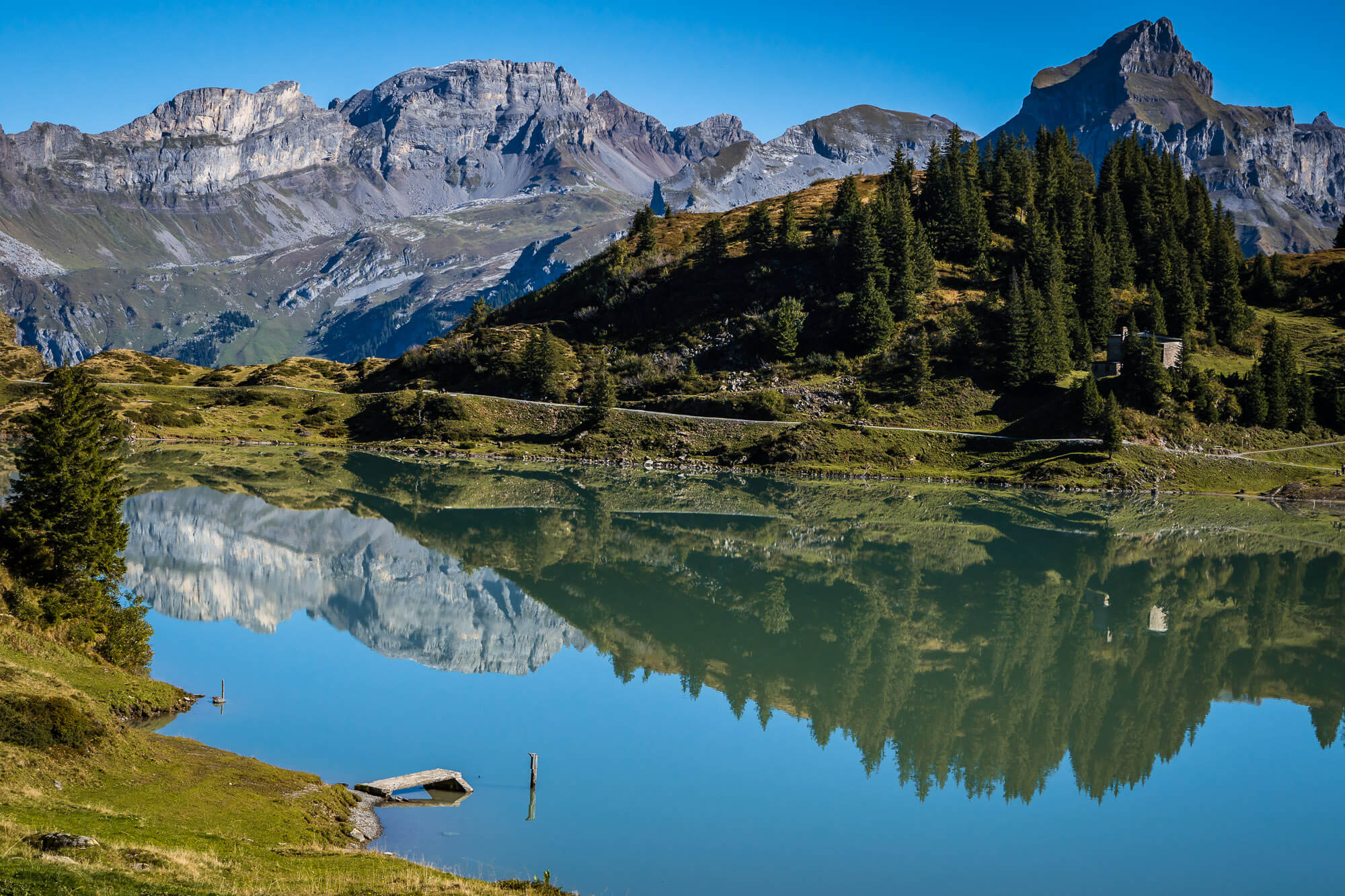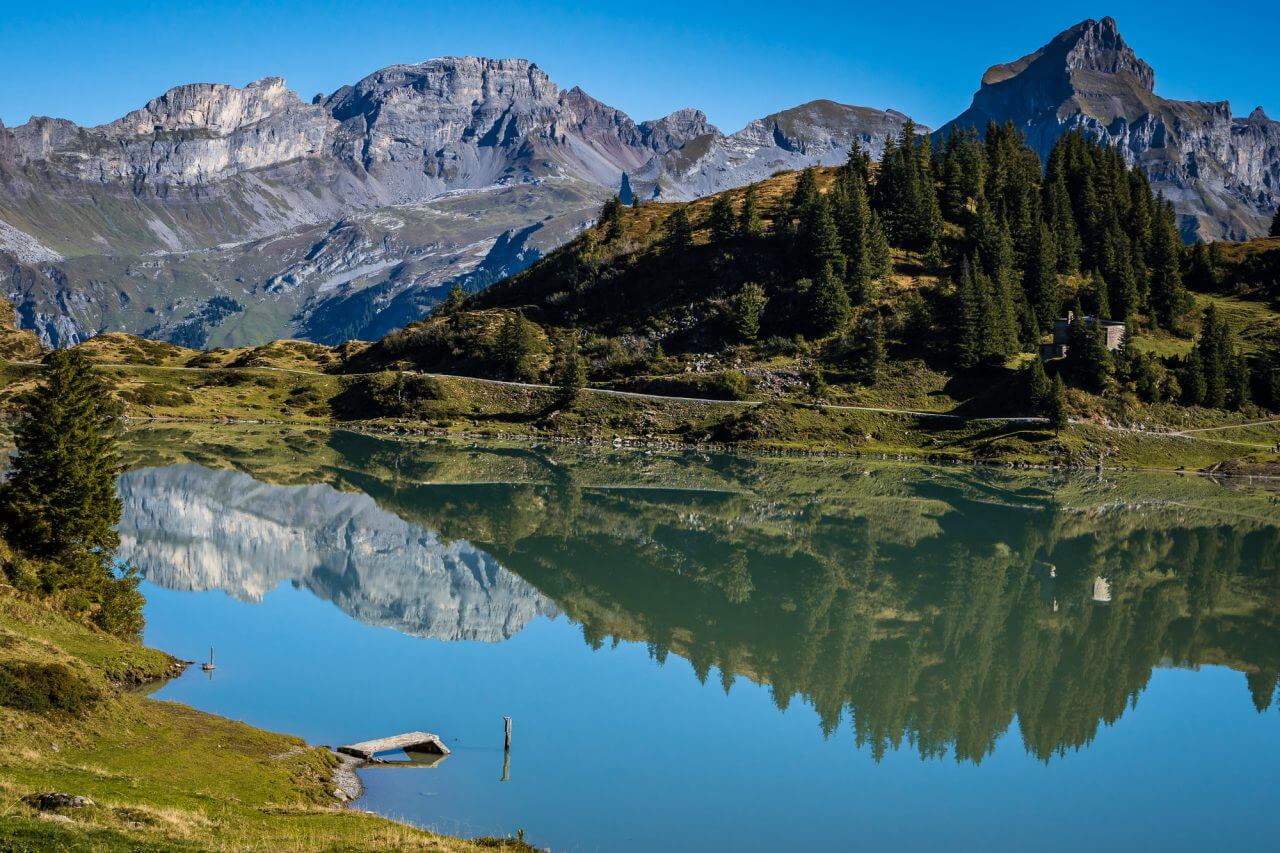 Passing Lake Trübsee, we take the Jochpass chairlift to the start of the newly built Jochpass-Flow-Trail.
The trail was opened in summer 2018 and offers a lot of fun for riders of all levels.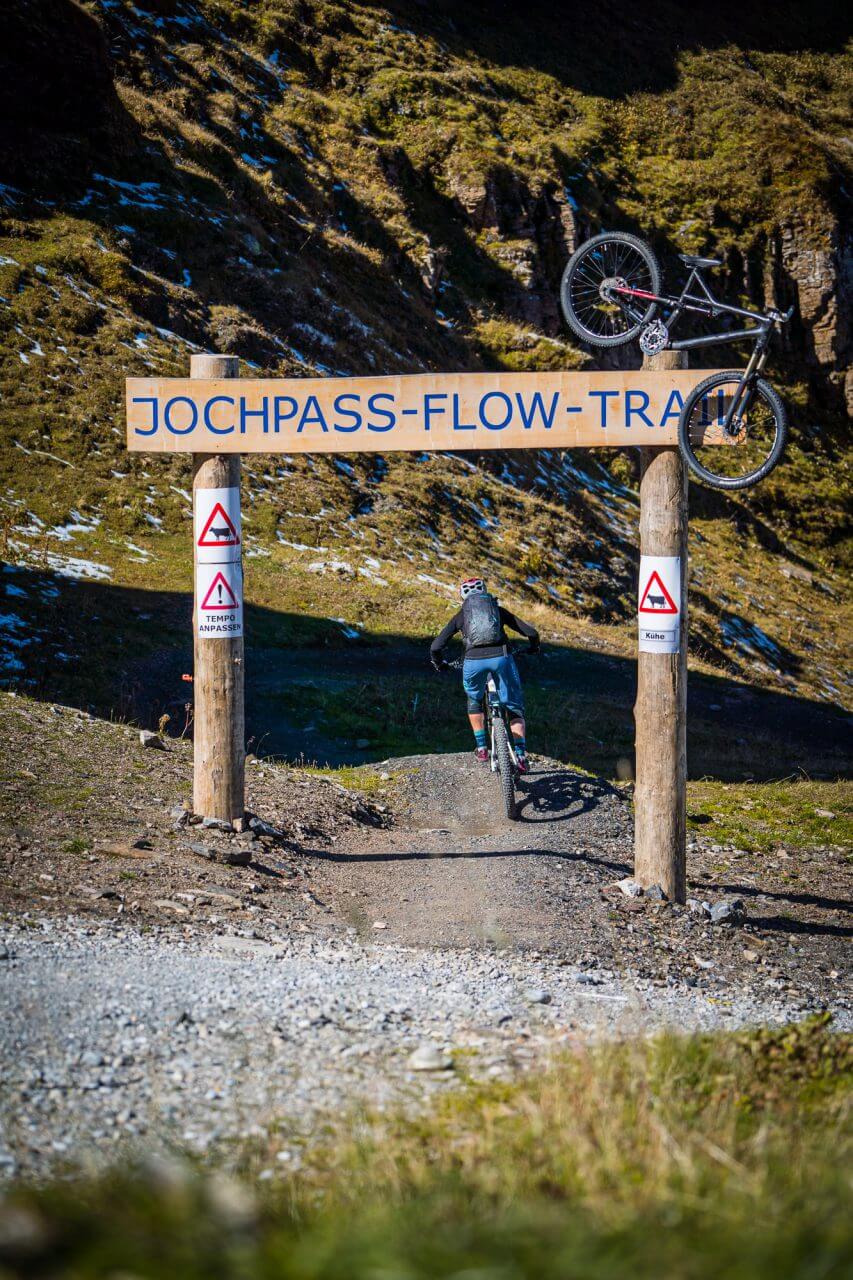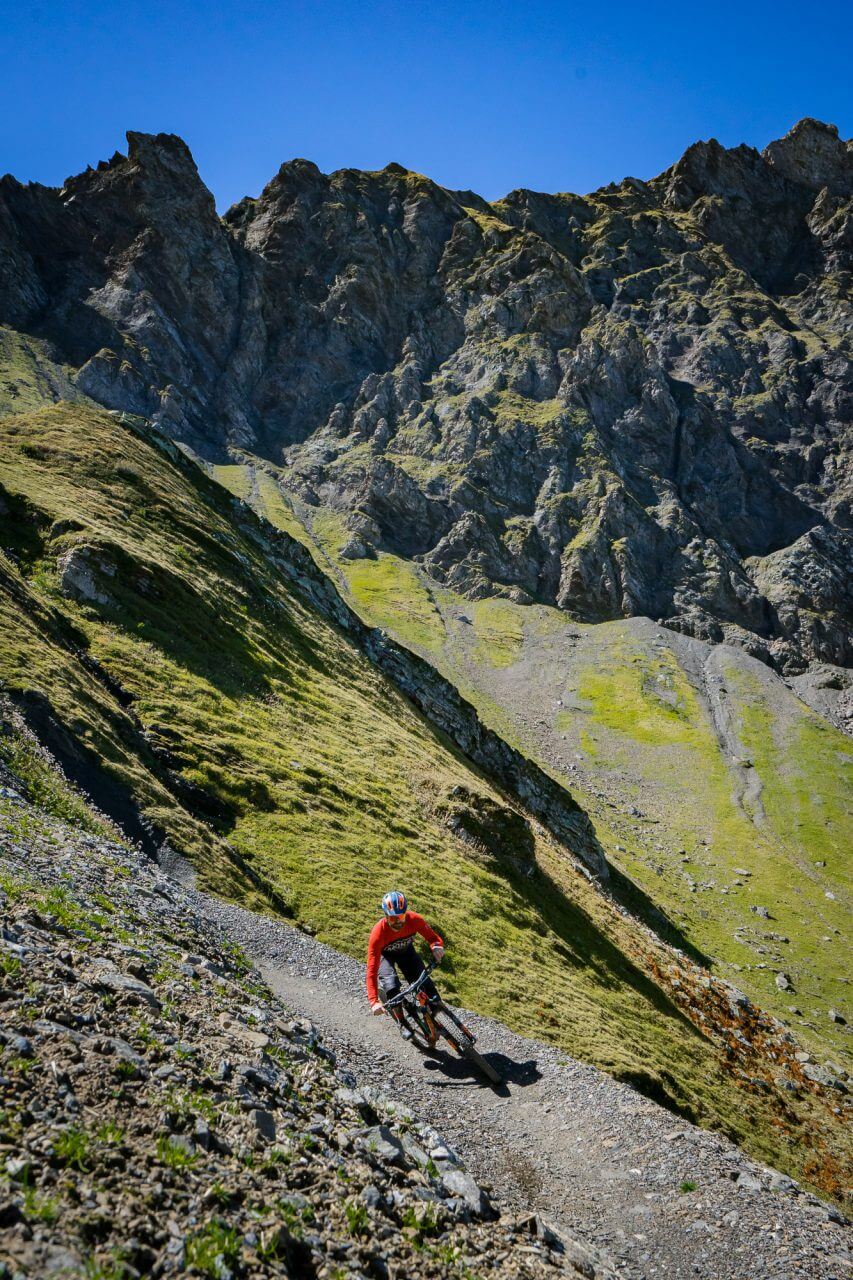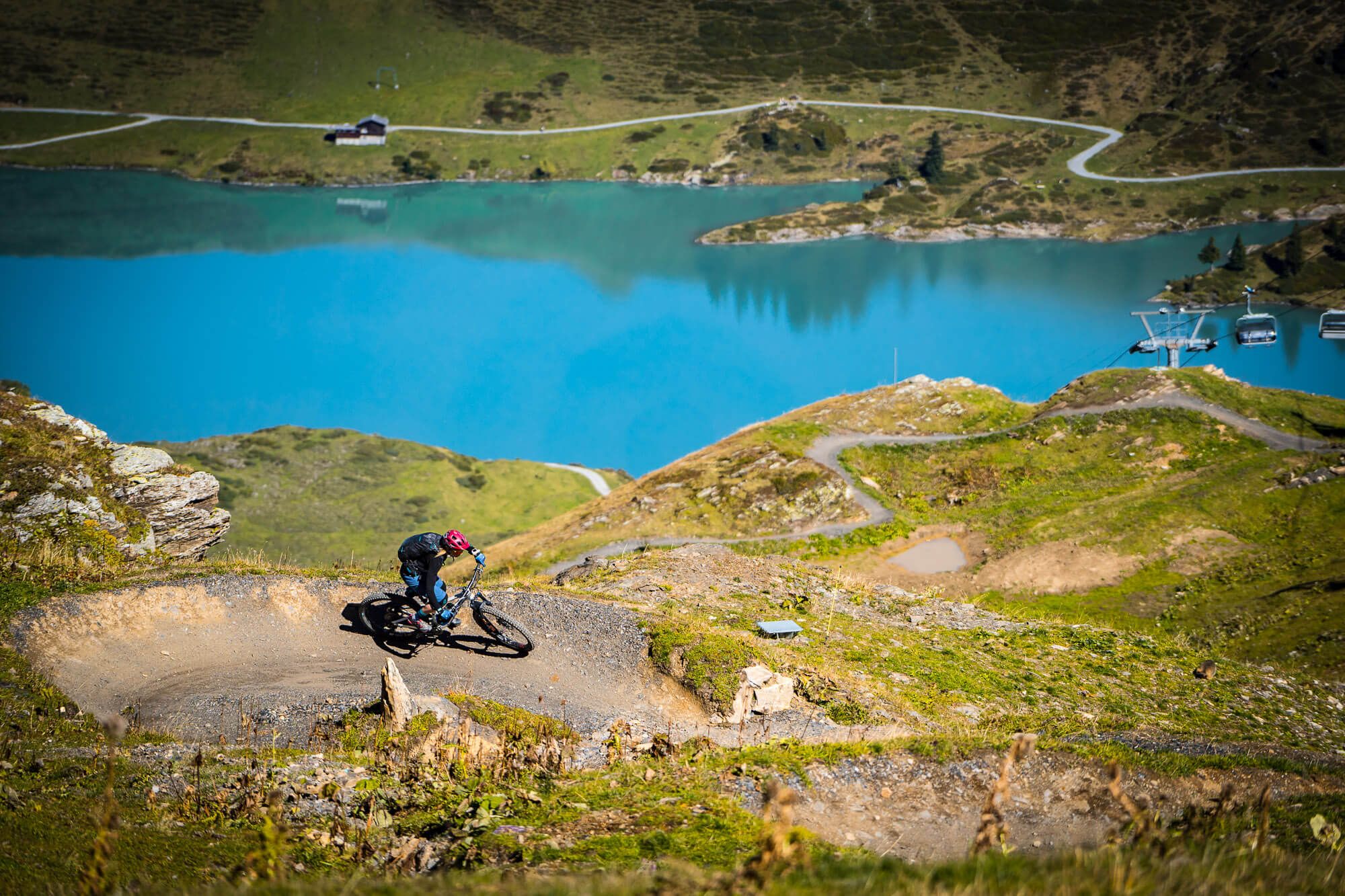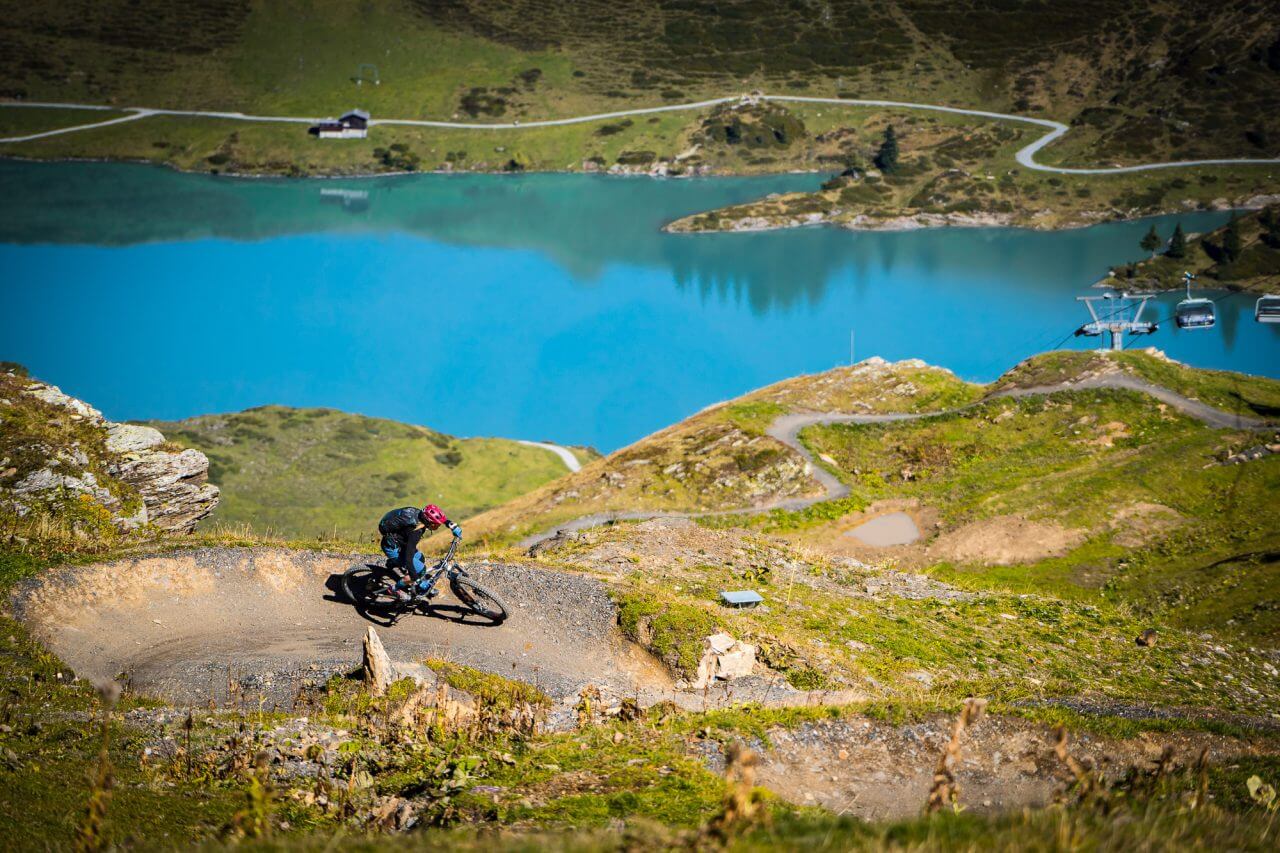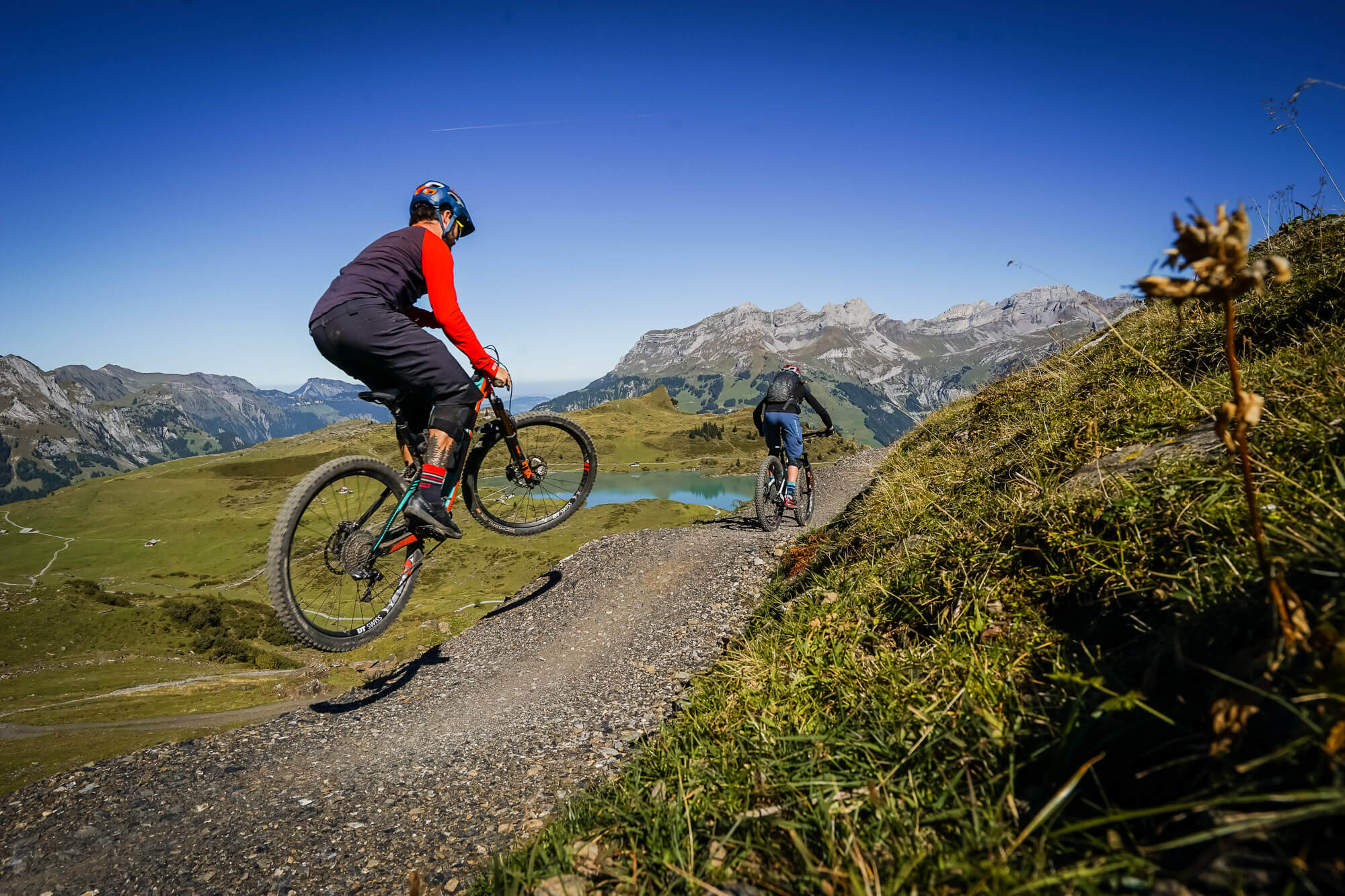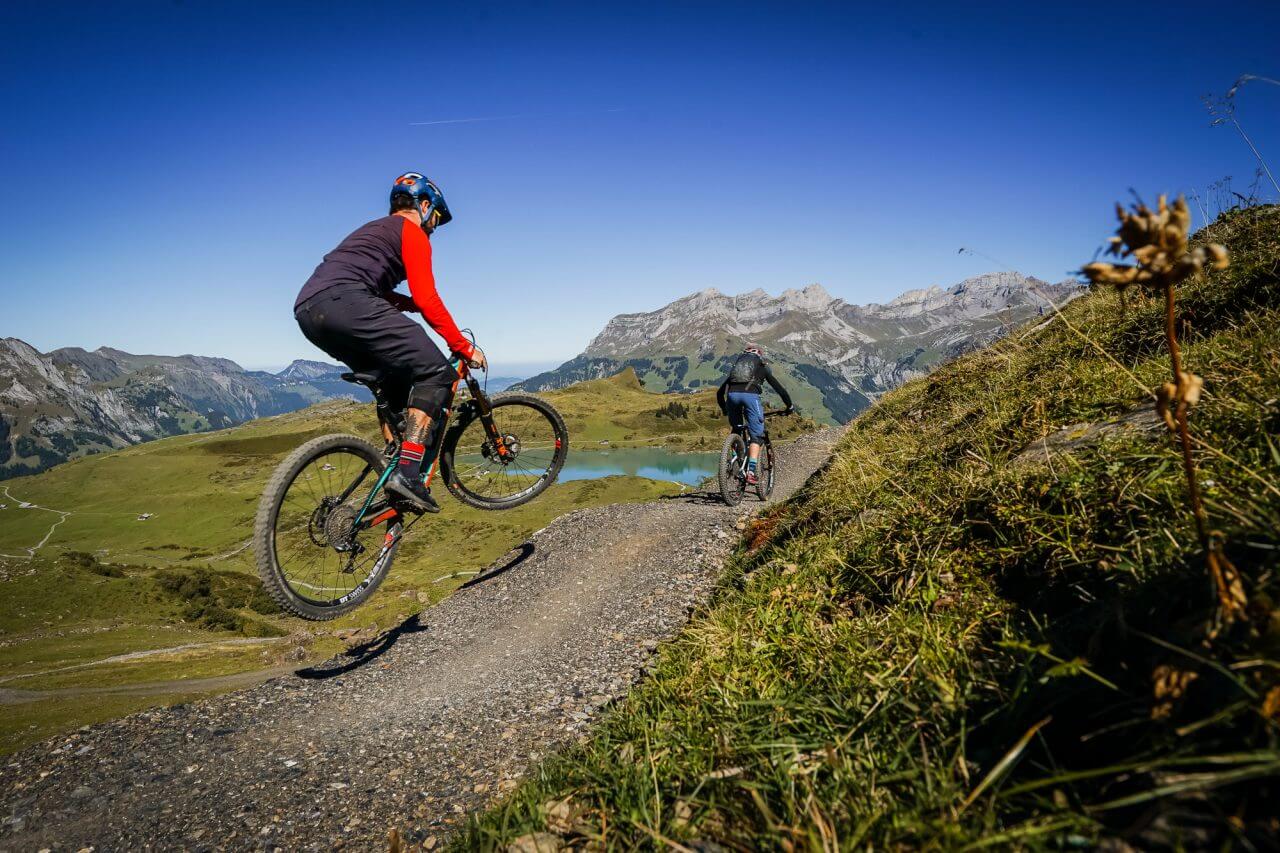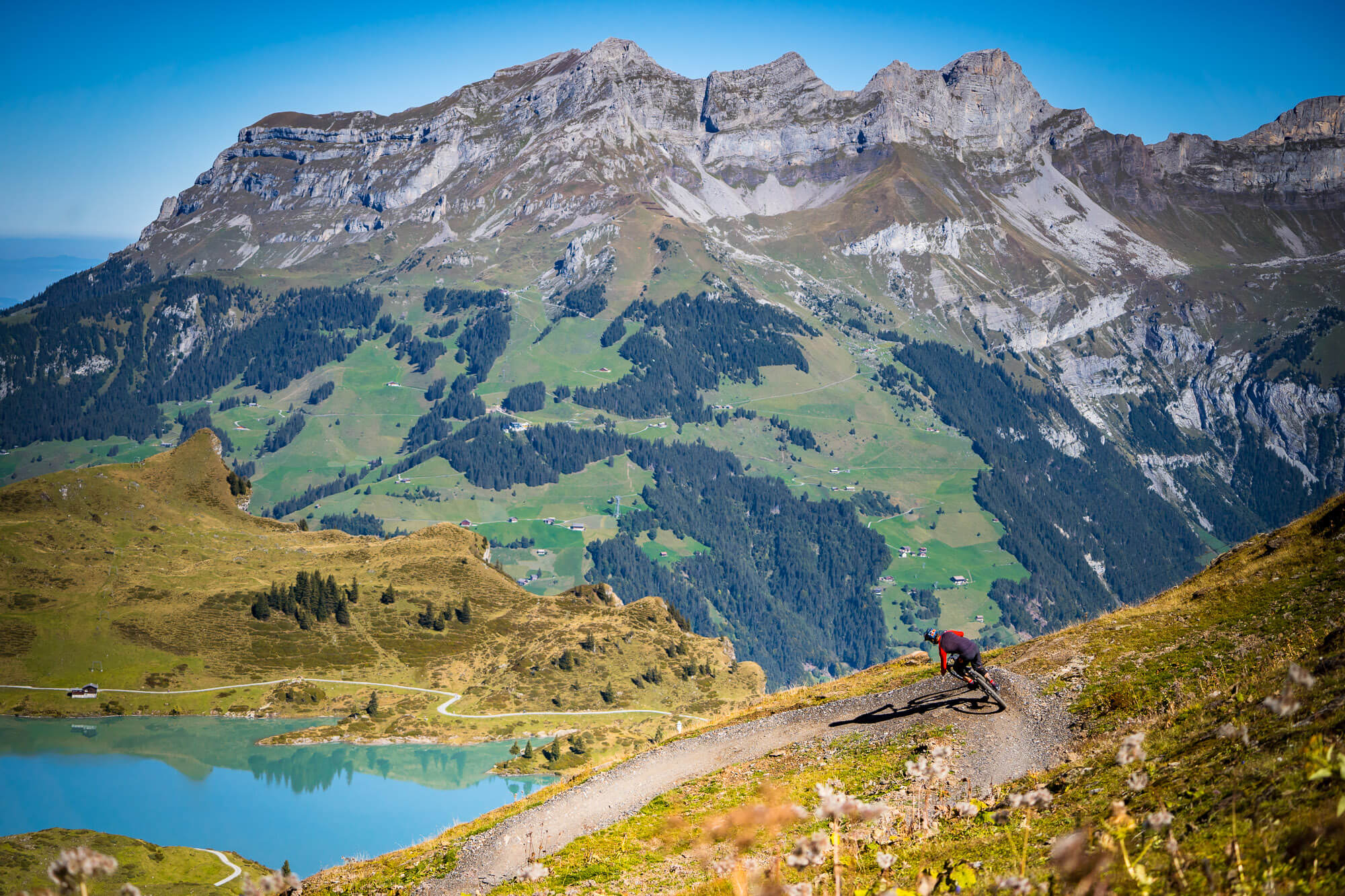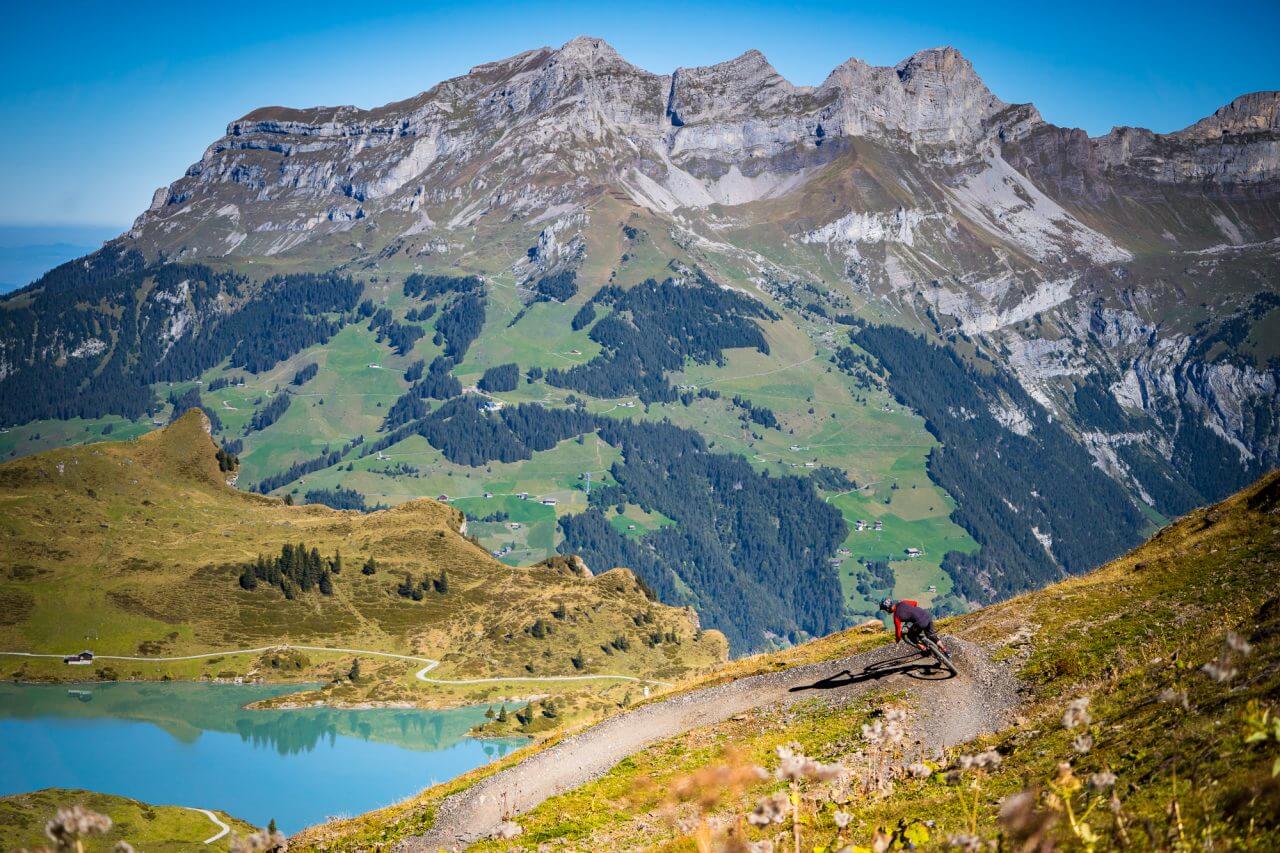 The trail is varied and offers a lot of flow and if you have time, you should definitely enjoy the breathtaking panorama in between. There is probably rarely a flowtrail with a more beautiful view over the lake and mountains.
In the Restourant "Berghuis Jochpass" we have a delicious lunch. Strengthened and with new energy we take the Hells-Bells Trail down to the Engstlensee under our wheels.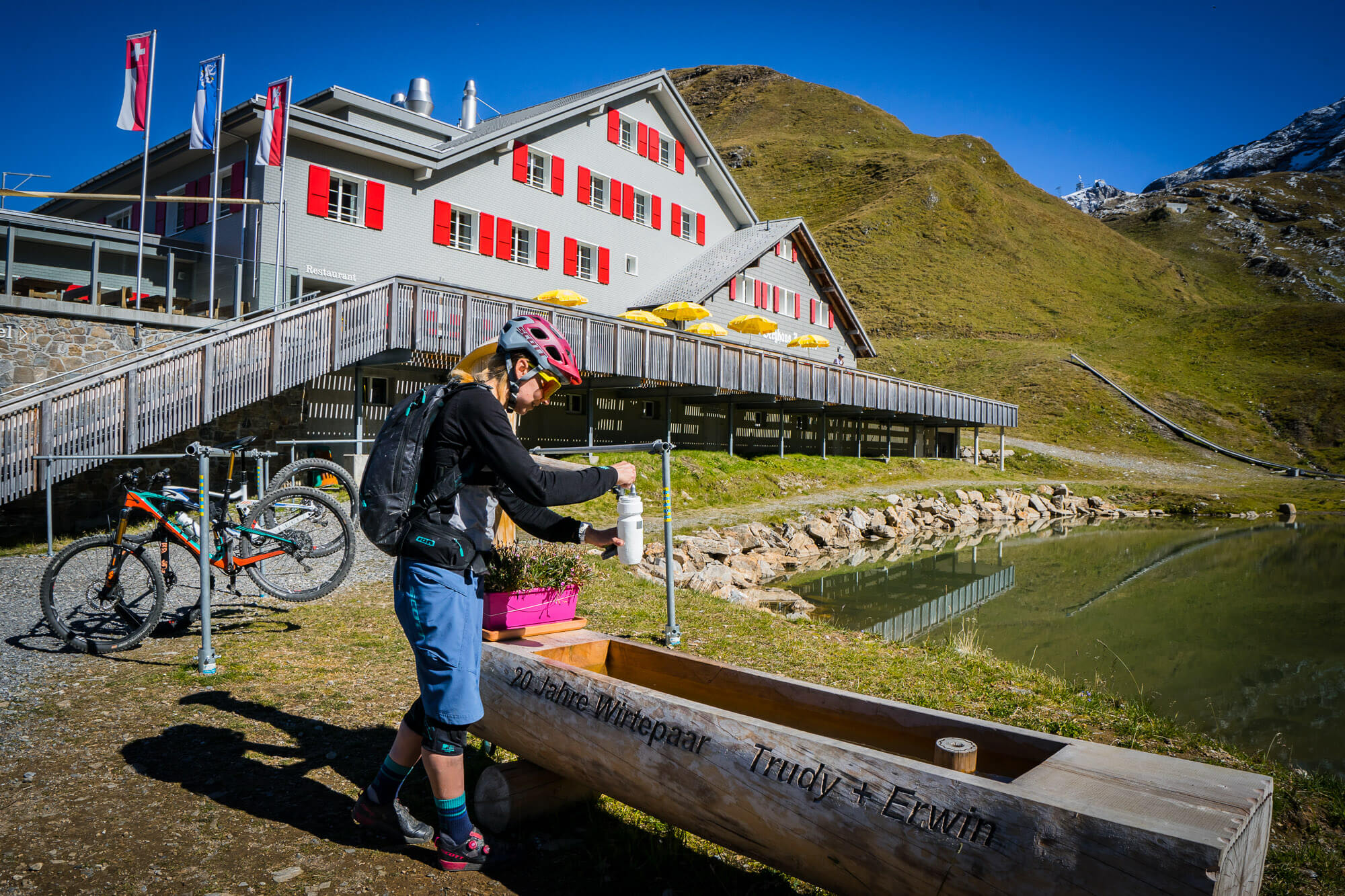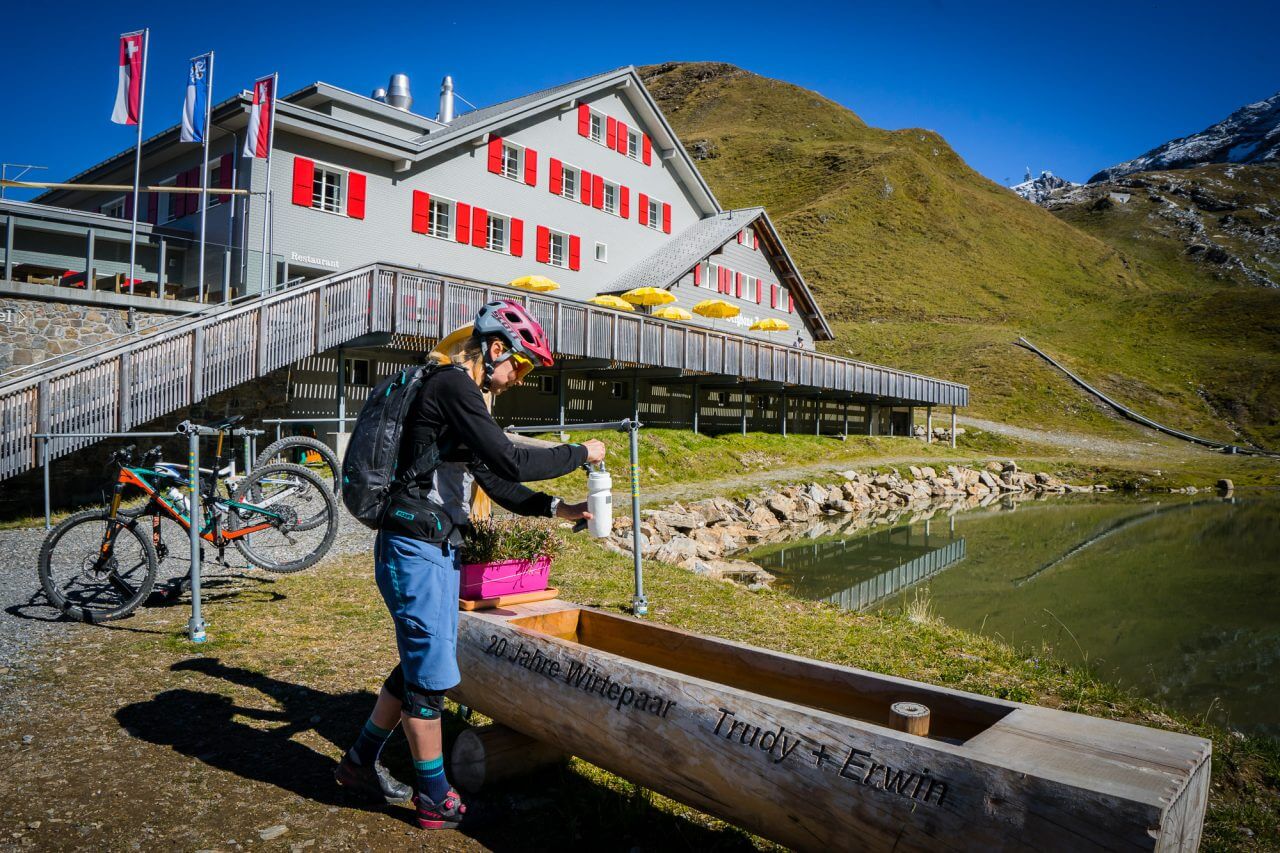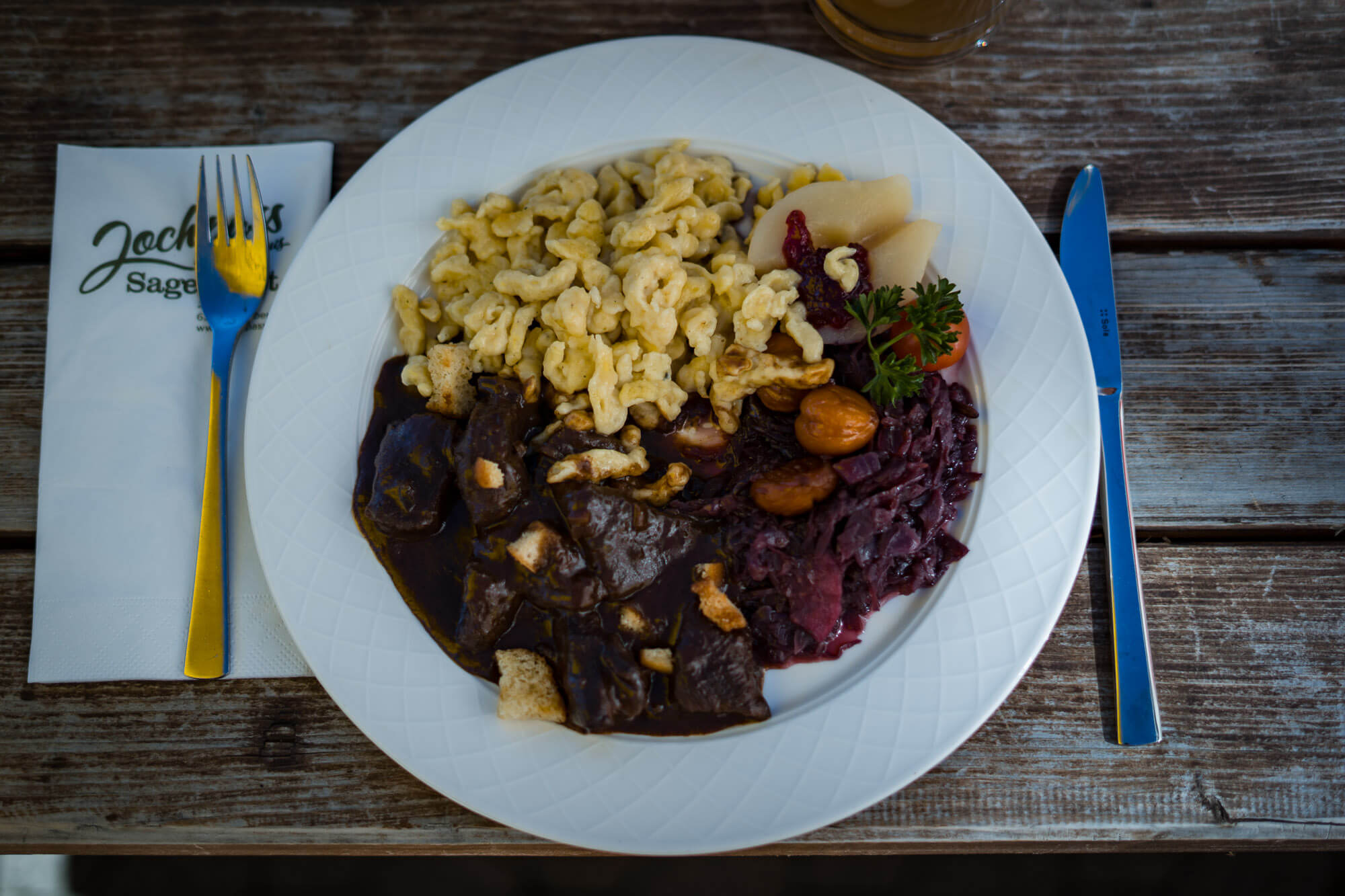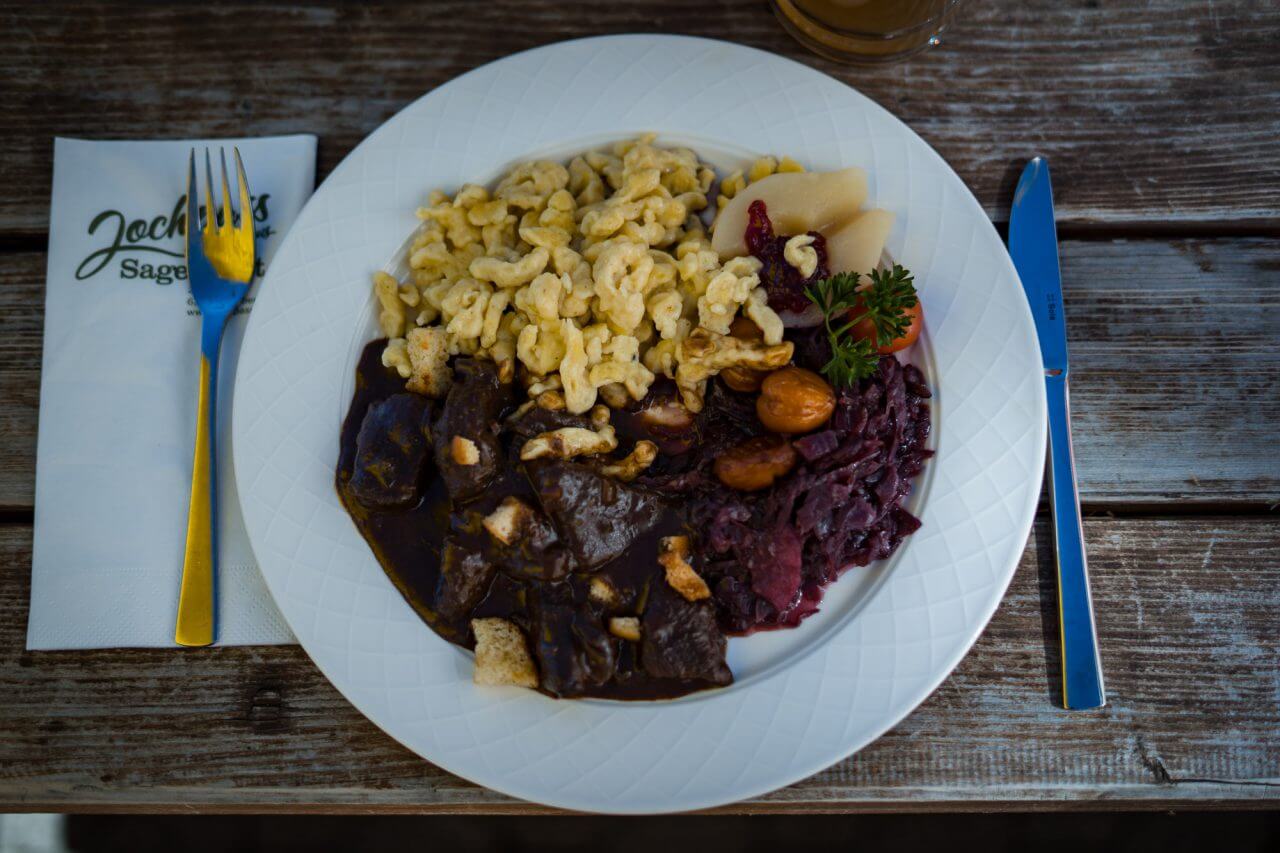 Our destination for the day will be Melchsee-Frutt. This trail, which is slightly more technically demanding, is no less beautiful in terms of panoramic views.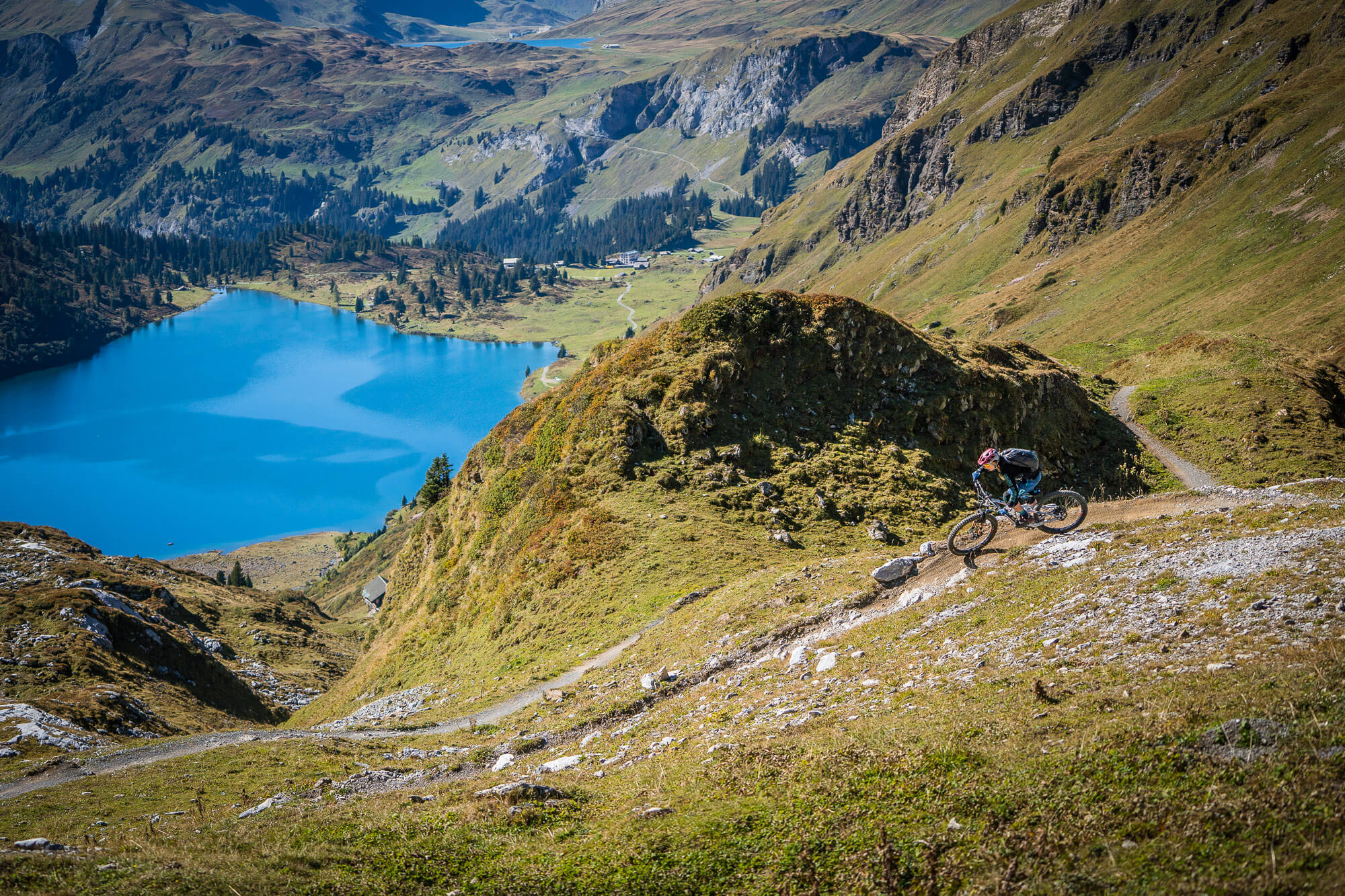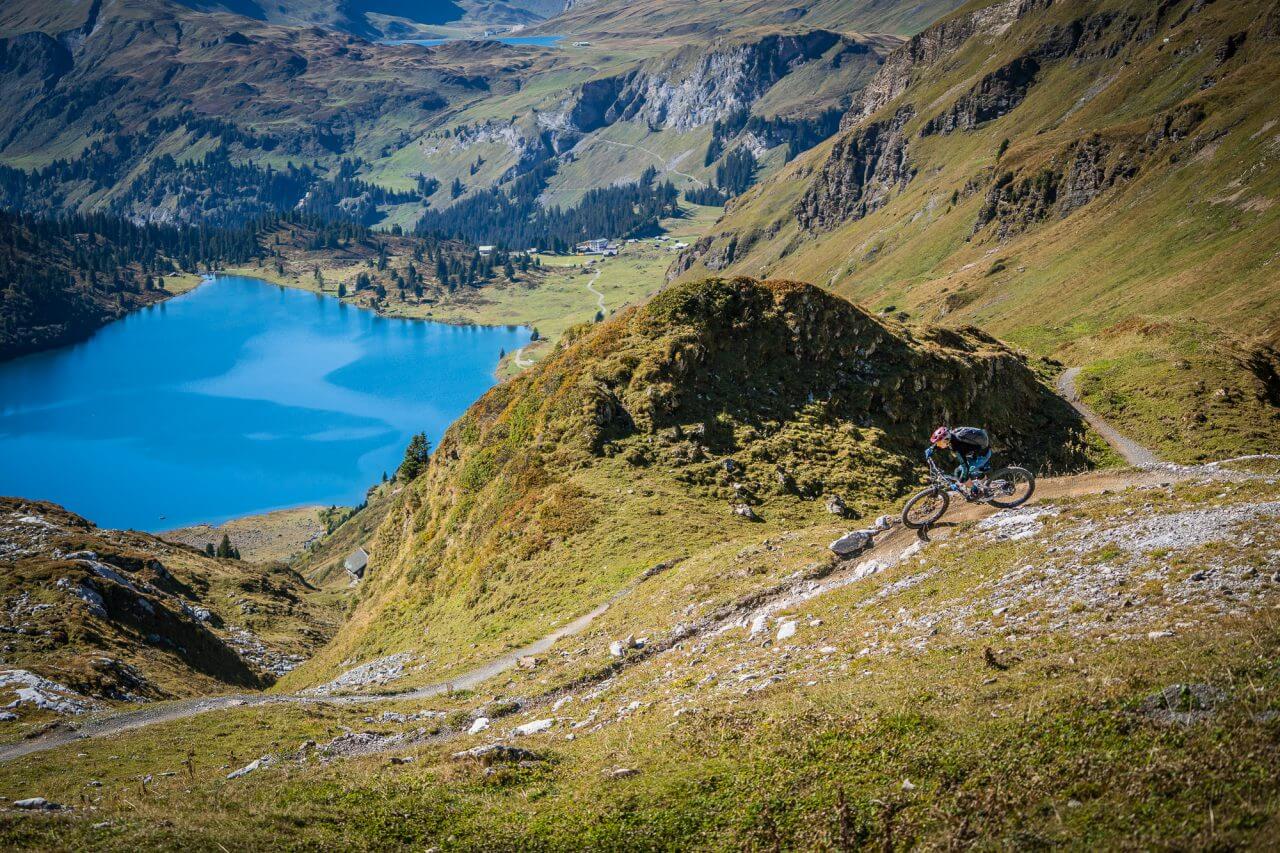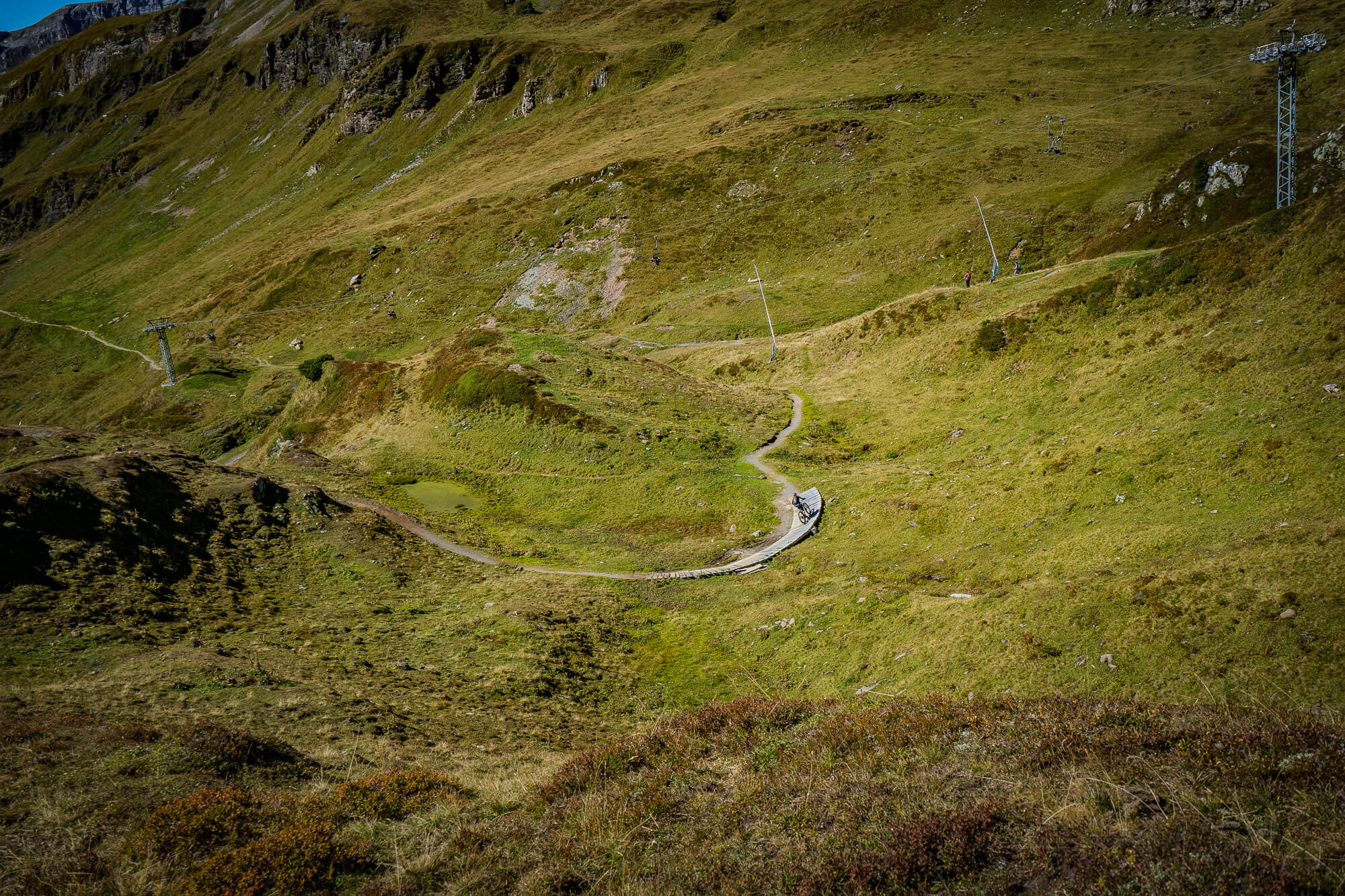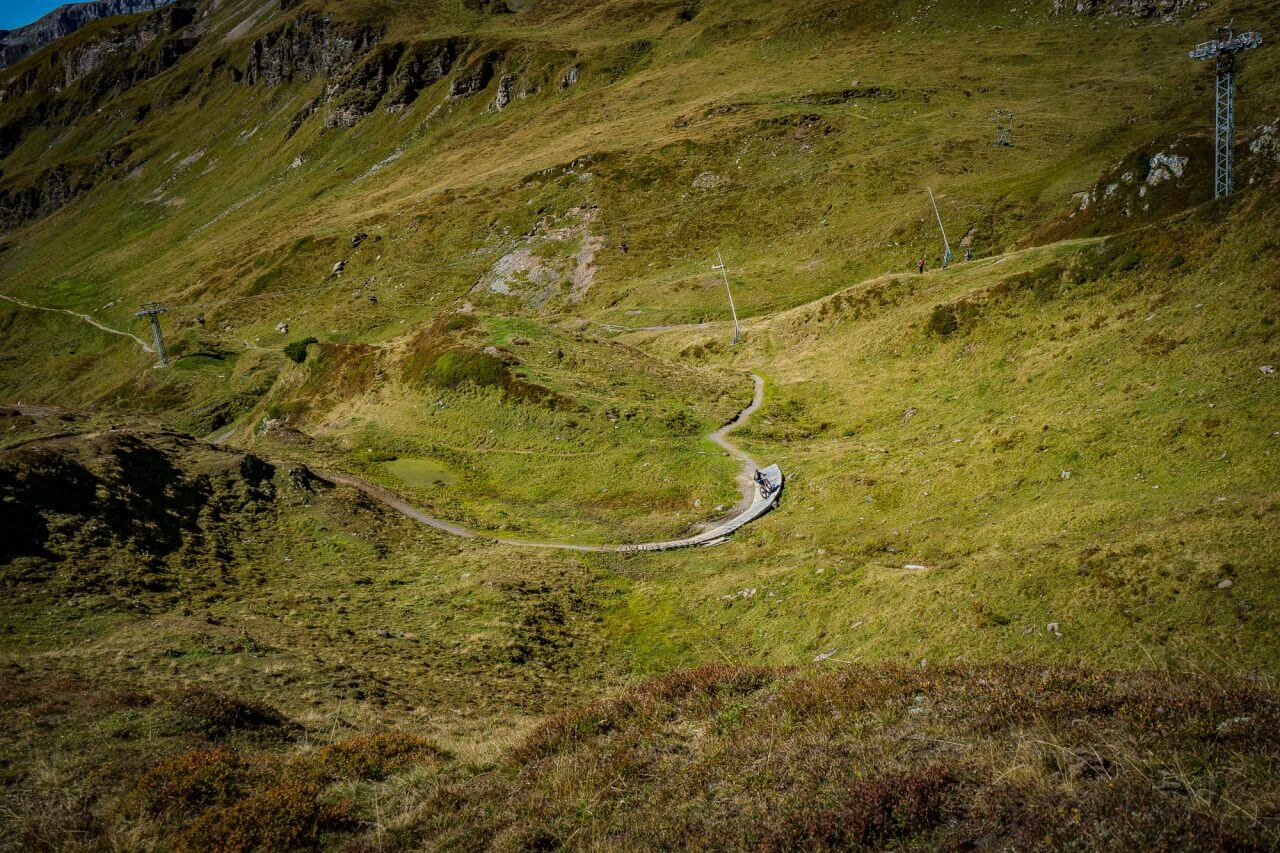 The tour leads us to Tannalp. In between we have to push the bike over short passages or even carry it a bit.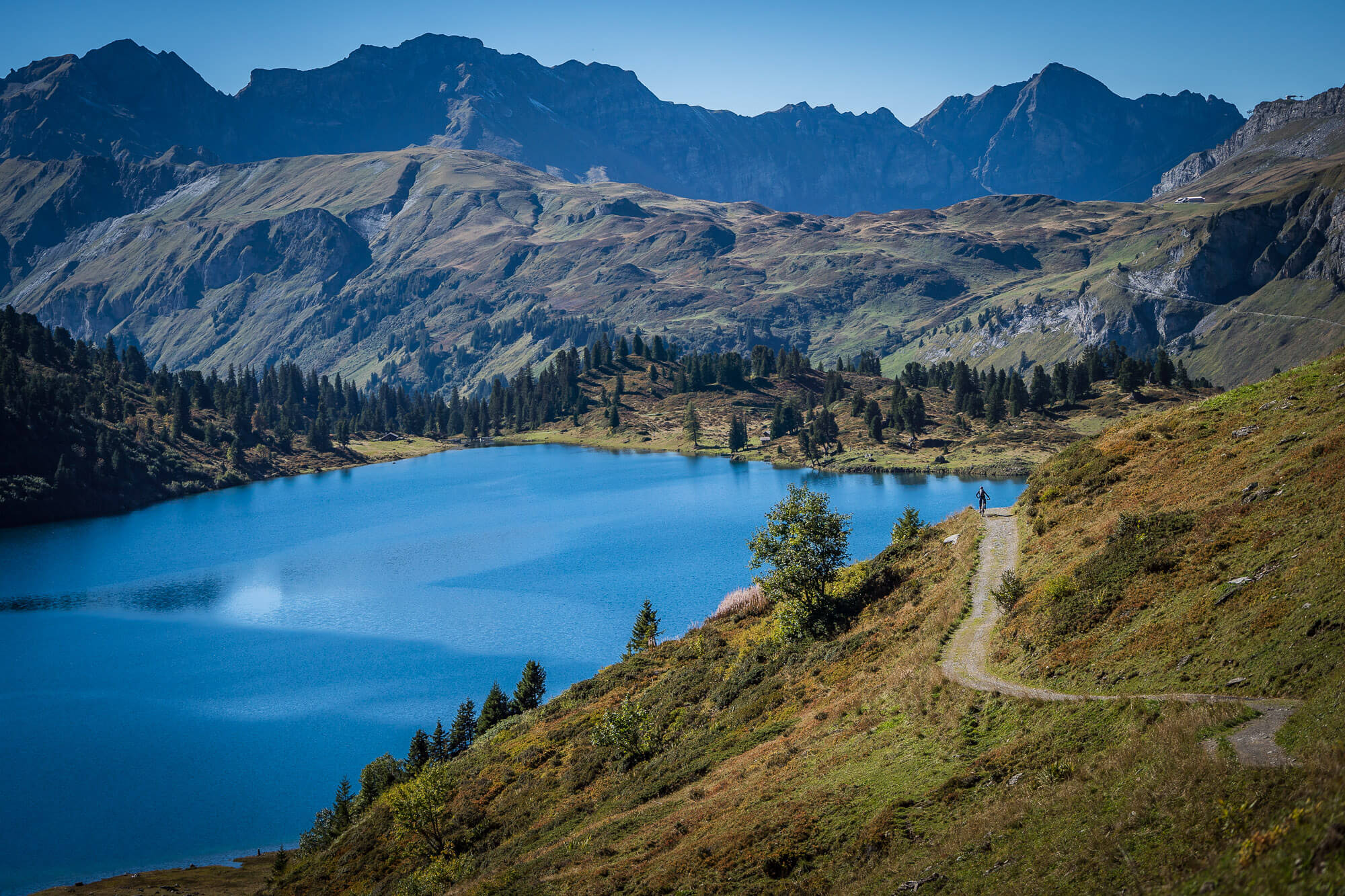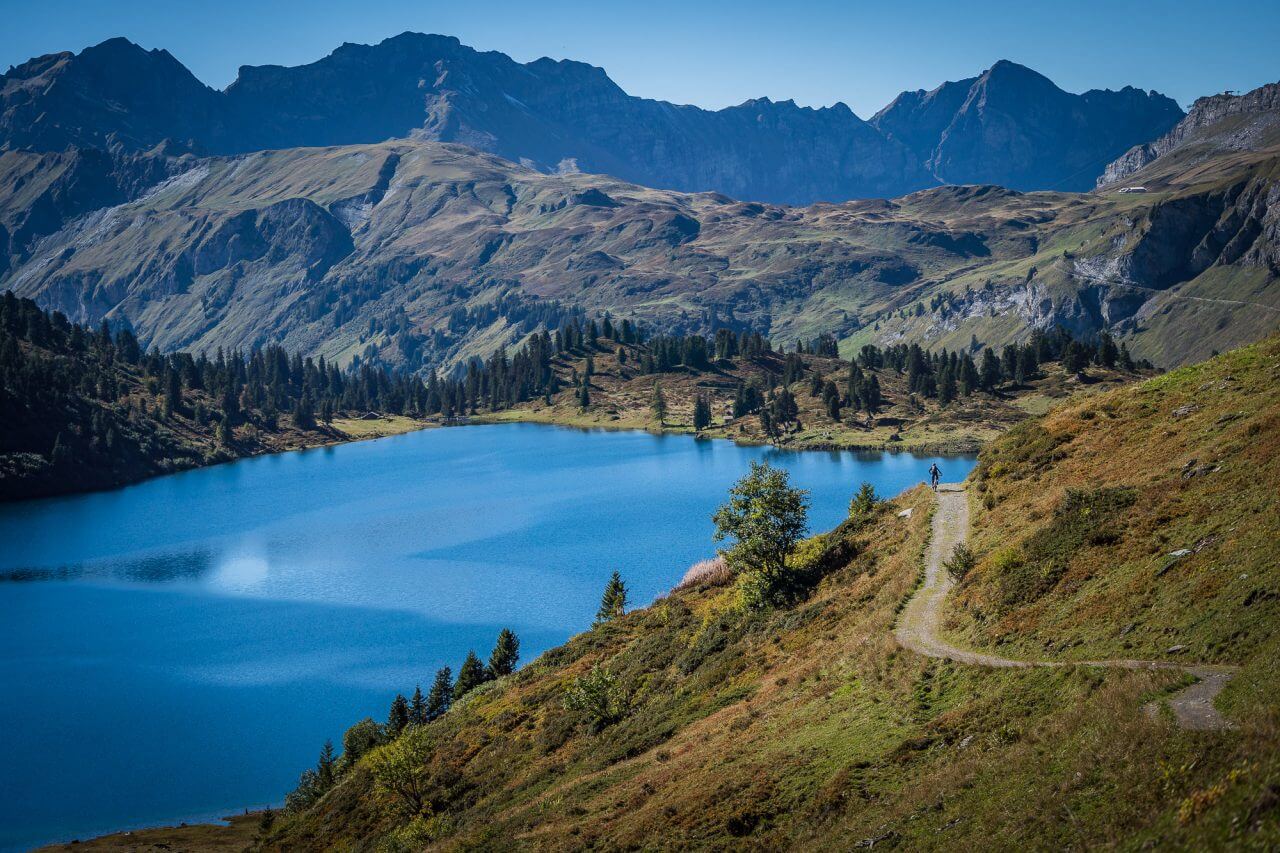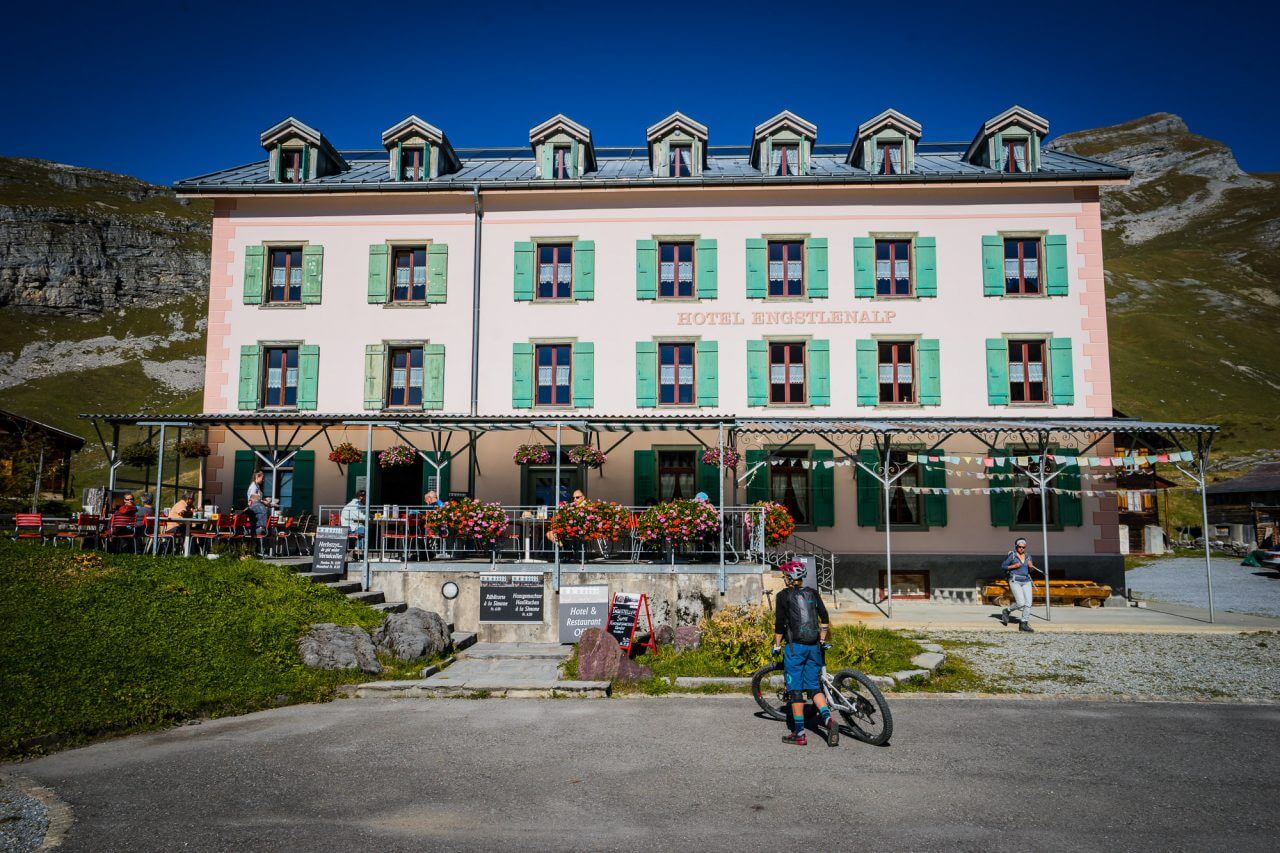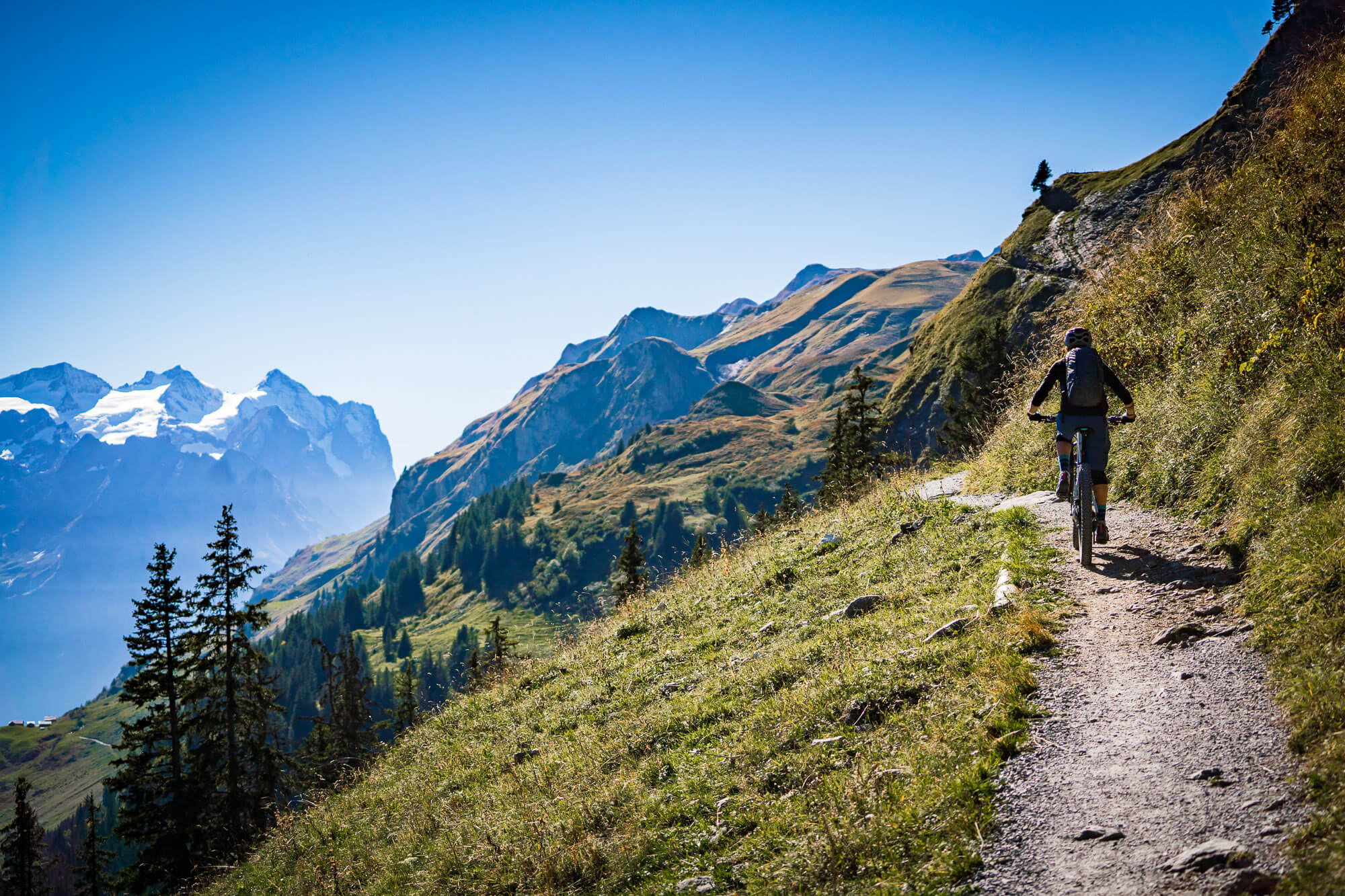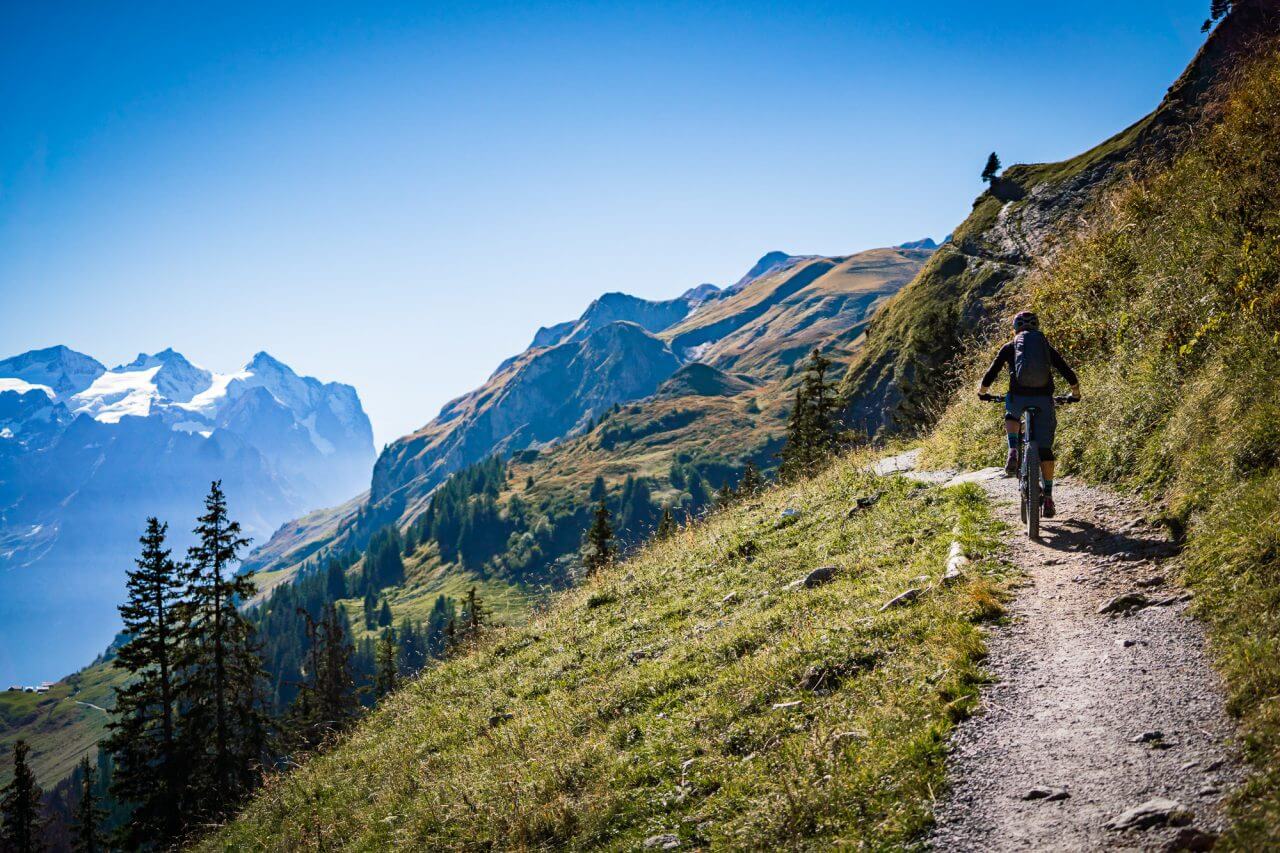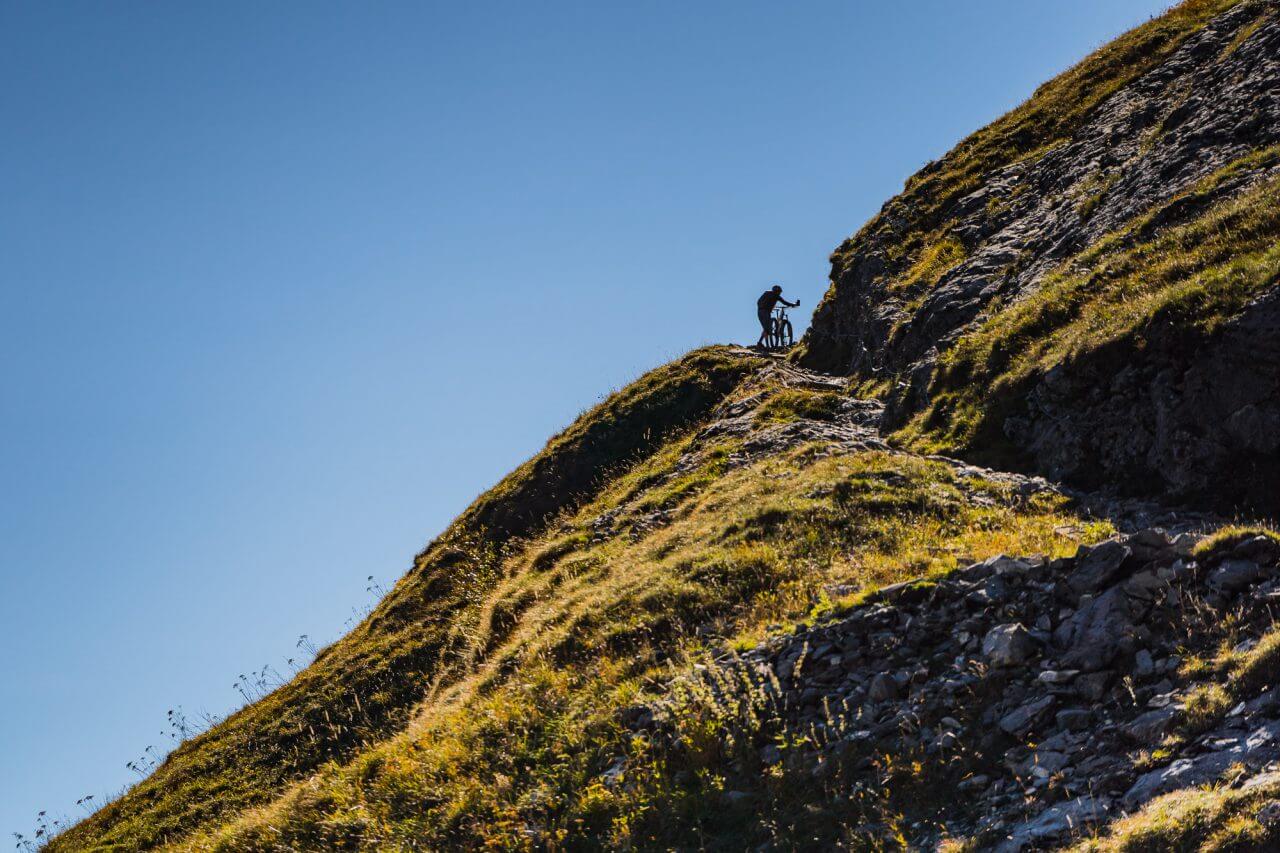 But quickly we reach the highest point and from there we only go down.
Over a single trail, once more with lake view, this time it is the Melchsee, we reach our destination the Melchsee-Frutt.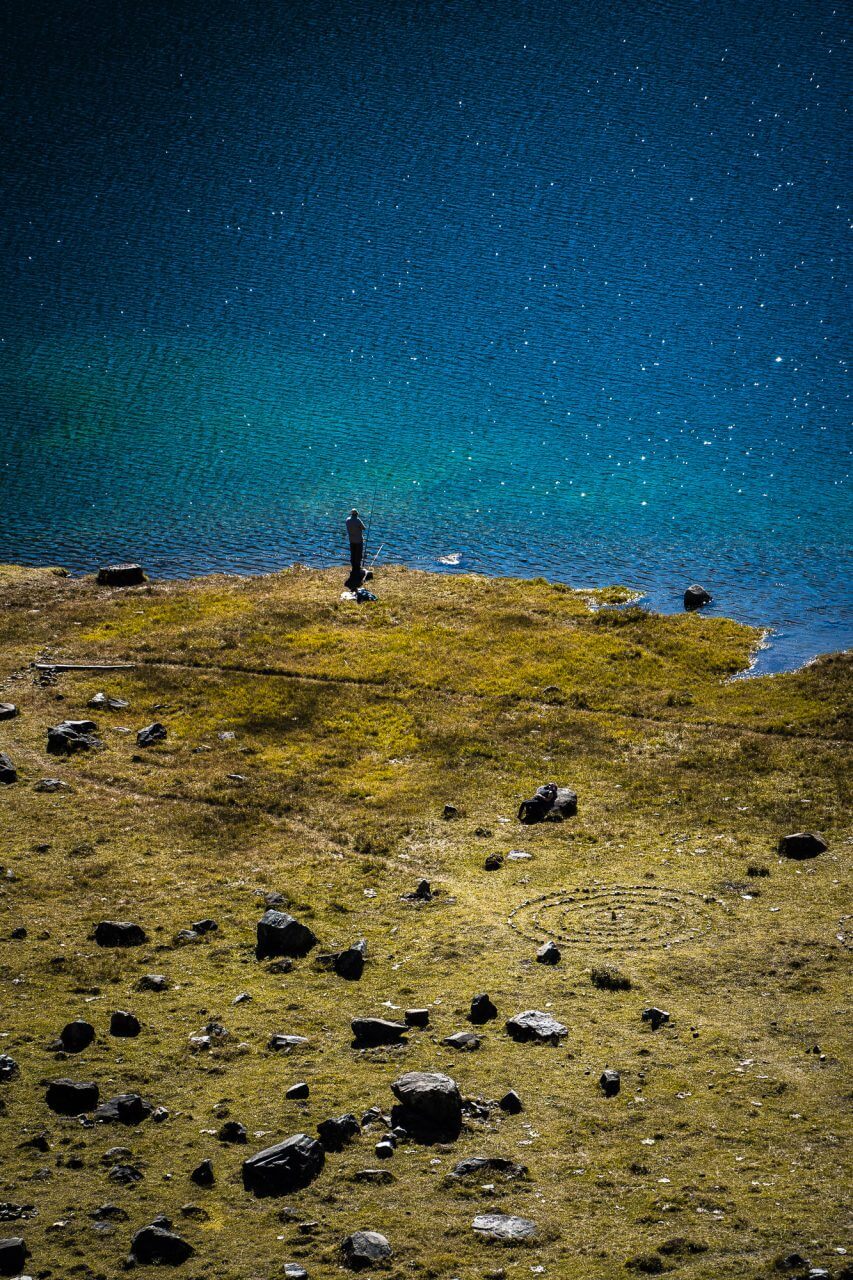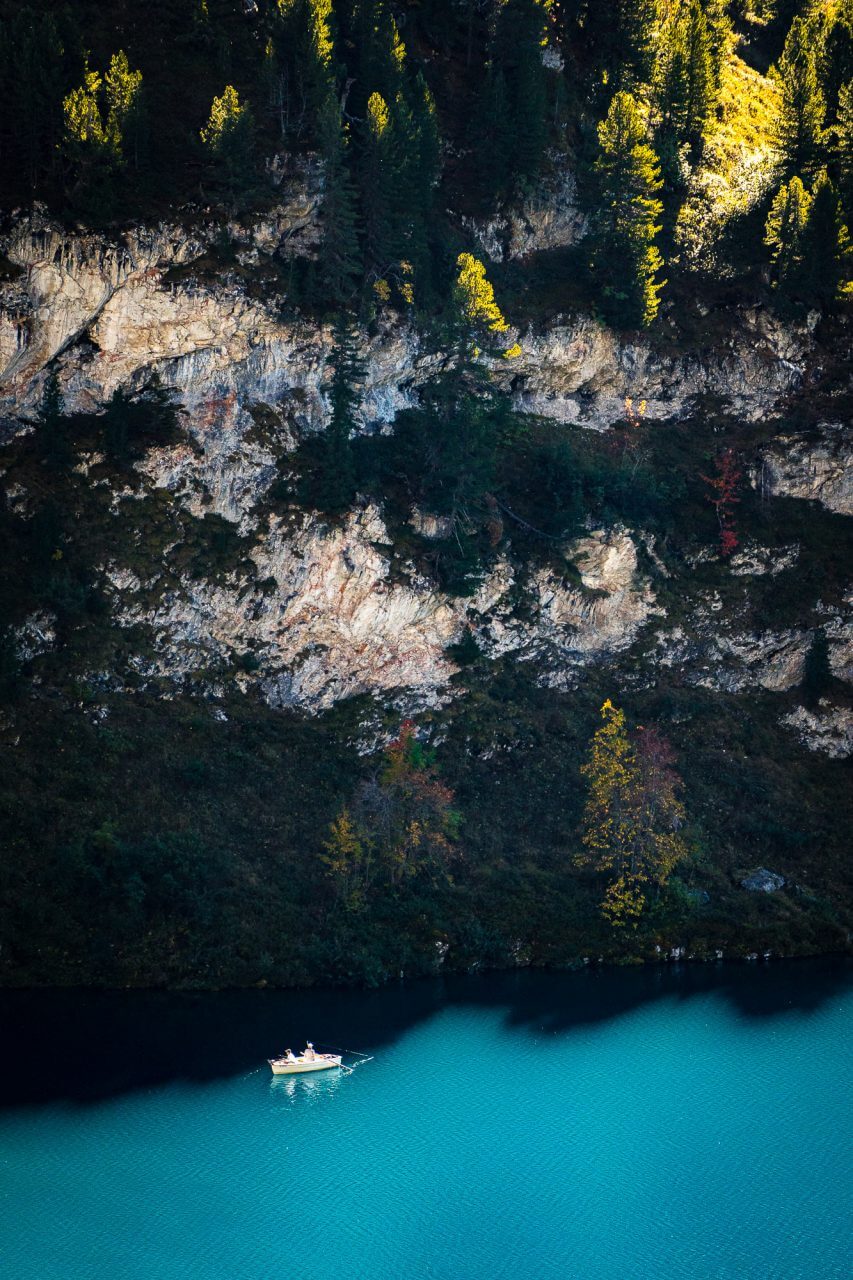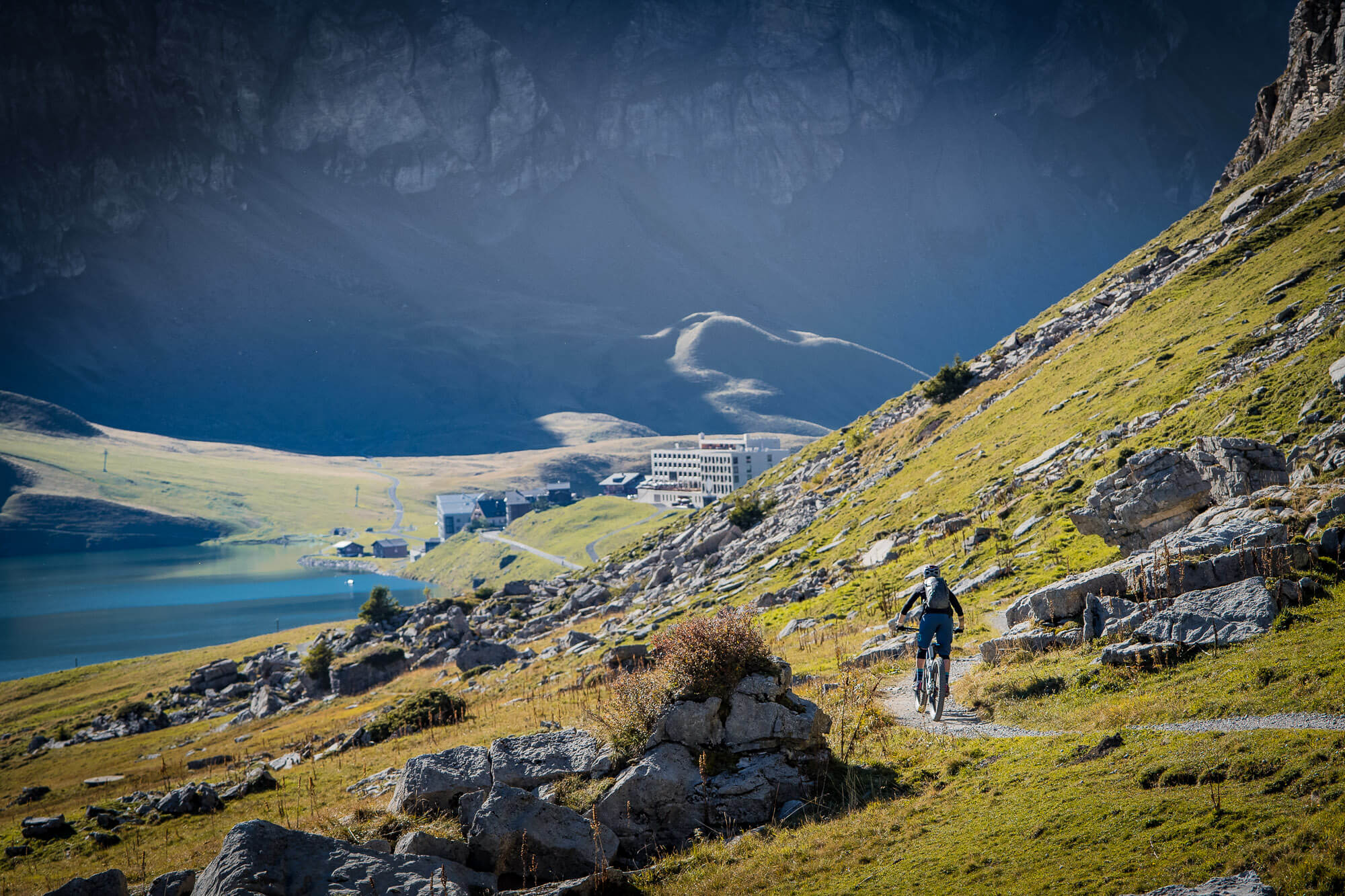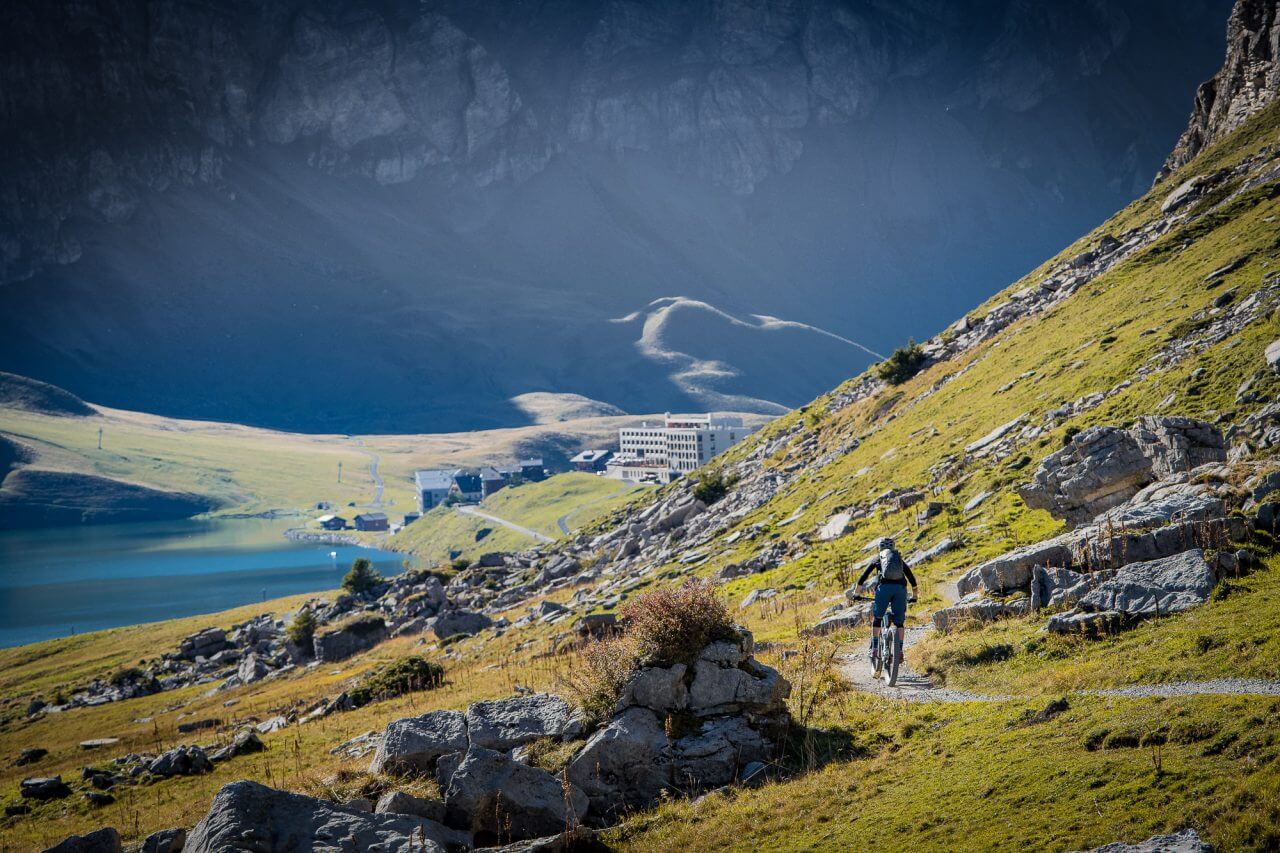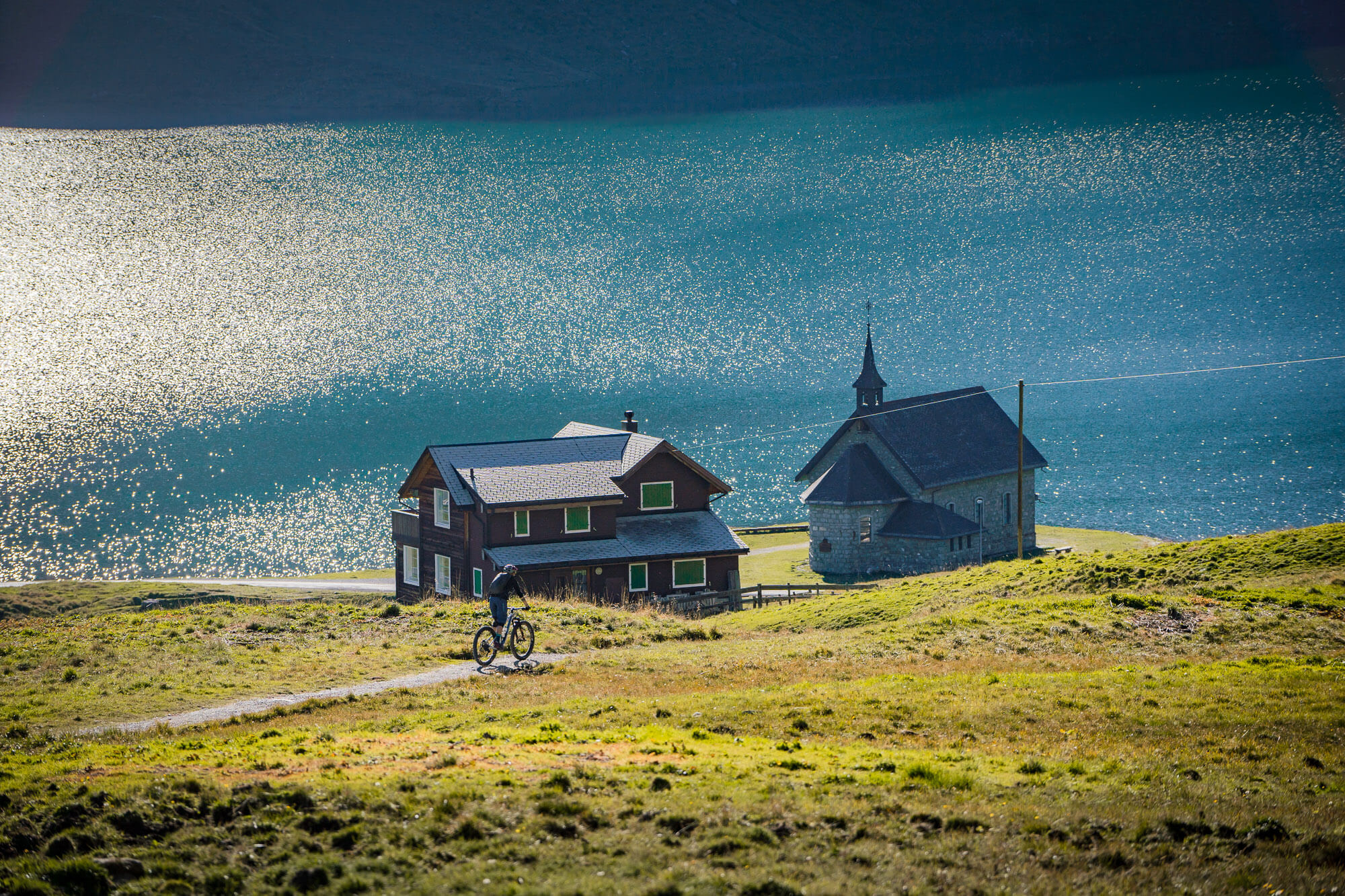 The way back from Stöckalp you can either take the Zentralbahn directly to Engelberg or those who still have enough strength in their legs can take the barely used road to Wolfenschiessen-Grafenort and then over the Aaschlucht gorge up to Engelberg.
Information about the tour can be found here.