It is December and the first signs of winter have arrived at Ben and Tina's home in Switzerland. The Hometrails are currently in a rather uncomfortable condition and there is still too little snow on the mountains to celebrate epic powder days on the skis.
For Tina and Ben it's just the right time to turn their backs on the cold, dark days and escape into the warmth.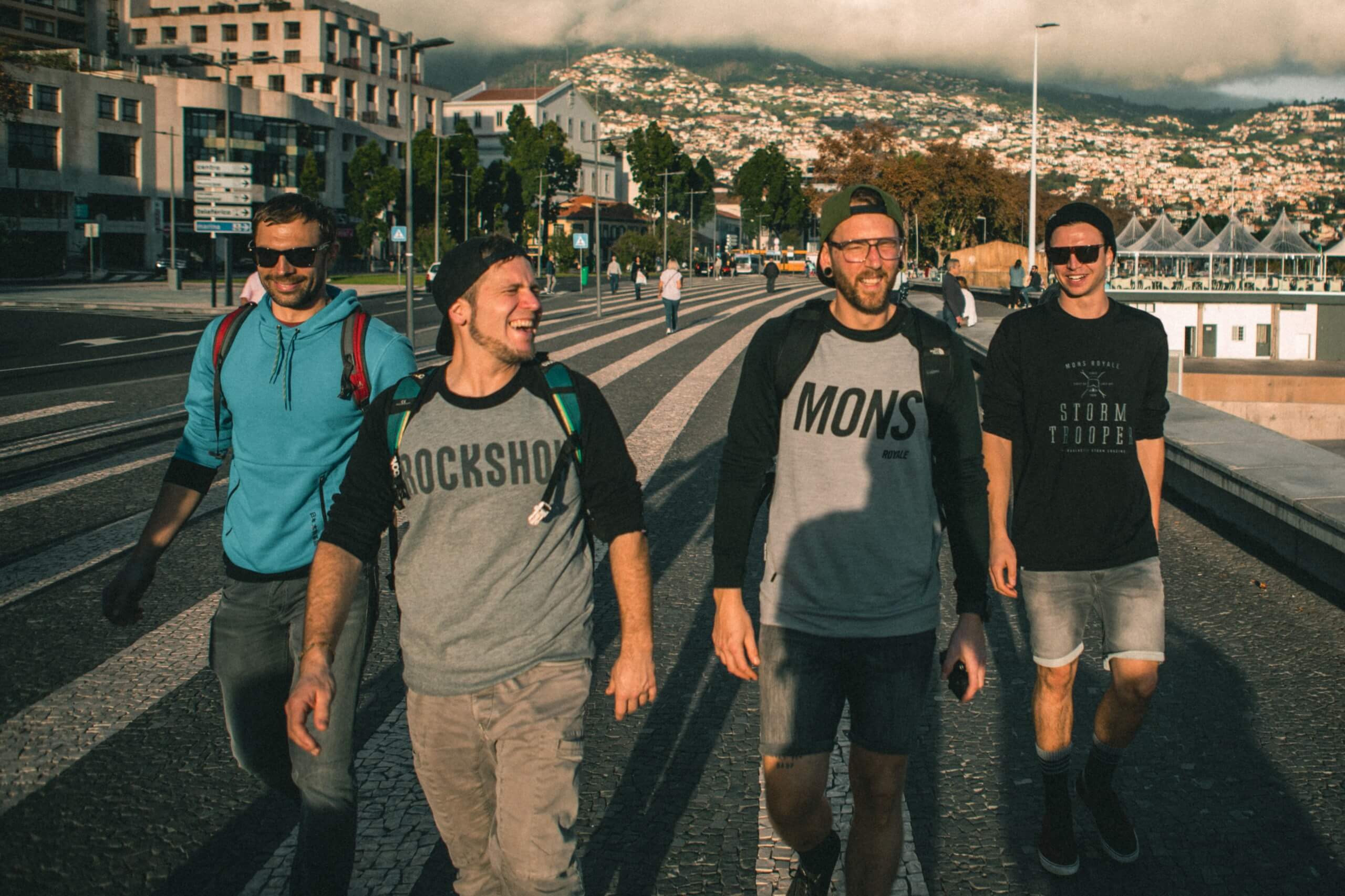 Spontaneously the two start a Whatsapp poll and ask, who also doesn't like these cold grey winter days and would be happy to come with them to Madeira for mountainbiking? It doesn't take long and they have five top motivated bikers ready to storm the Portuguese island with them.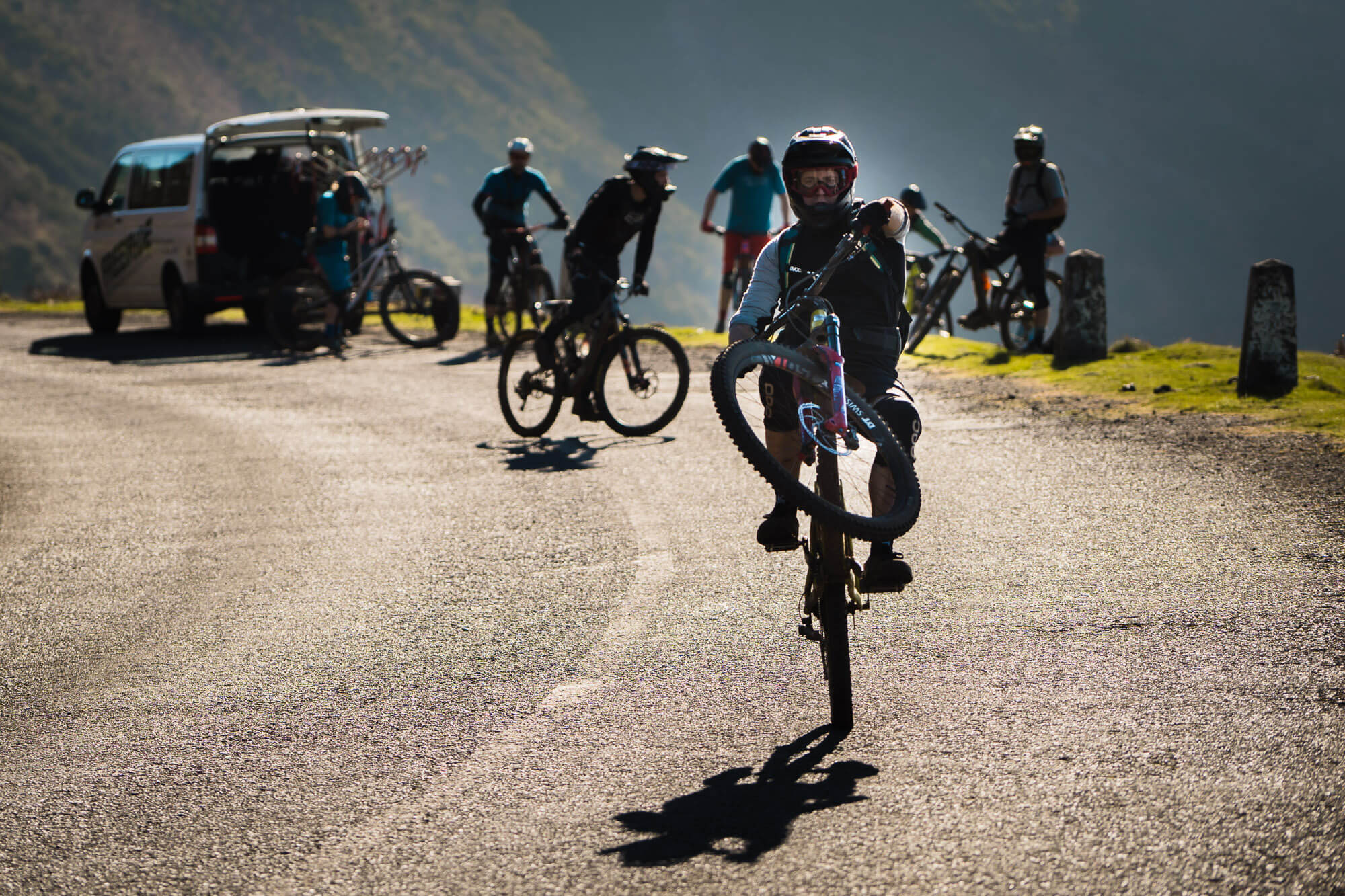 Madeira, an autonomous region of Portugal, is an archipelago comprising 4 islands off the northwest coast of Africa. It is known for its namesake wine and warm, subtropical climate. The main island of Madeira is volcanic, green and rugged, with high cliffs, pebbly beaches and settlements on deltas of the Fajã River. Capital Funchal has botanic gardens and is known for its harbor and a large New Year's fireworks show.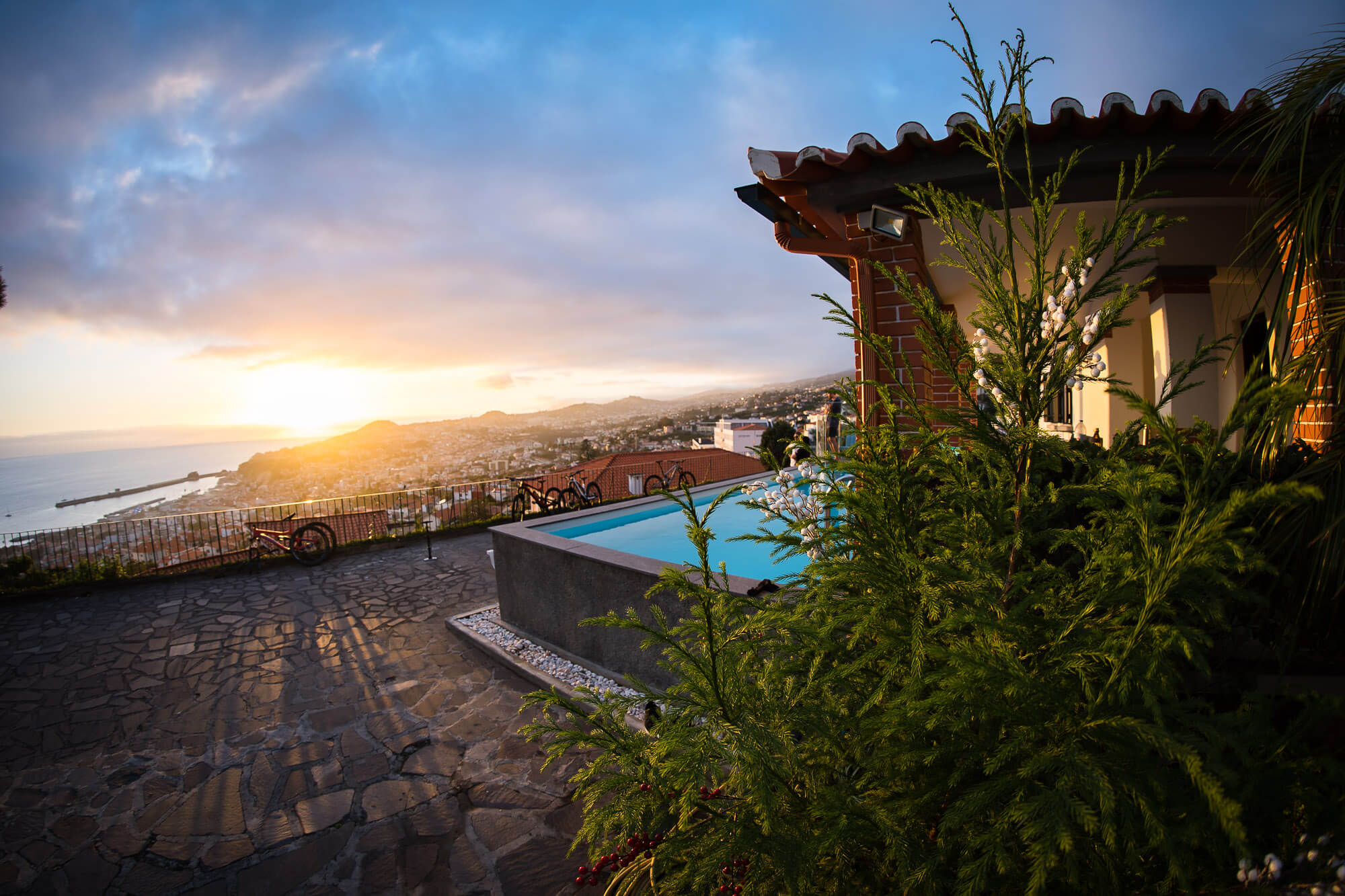 They rent over airbnb in Funchal a generous villa with pool and book five days of shuttle with Freeride Madeira. The flight is with Edelweiss, the best thing is, that the bike is free here. Ben and Tina arrived a few days earlier in Madeira and discover the island with a small rental car.
Nuno the guide, leads the group already on the first day to Madeira's hotspots. The trails on Madeira are technically demanding. Exactly what the seven Swiss have been looking for. The Island is enormously varied, when it is dry the trails are fast, dusty and techy. There are sections on the island where it never gets completely dry. Stones, slippery loamy ground and leaves make controlled riding almost impossible. Every trail is a highlight and every day a pure blast.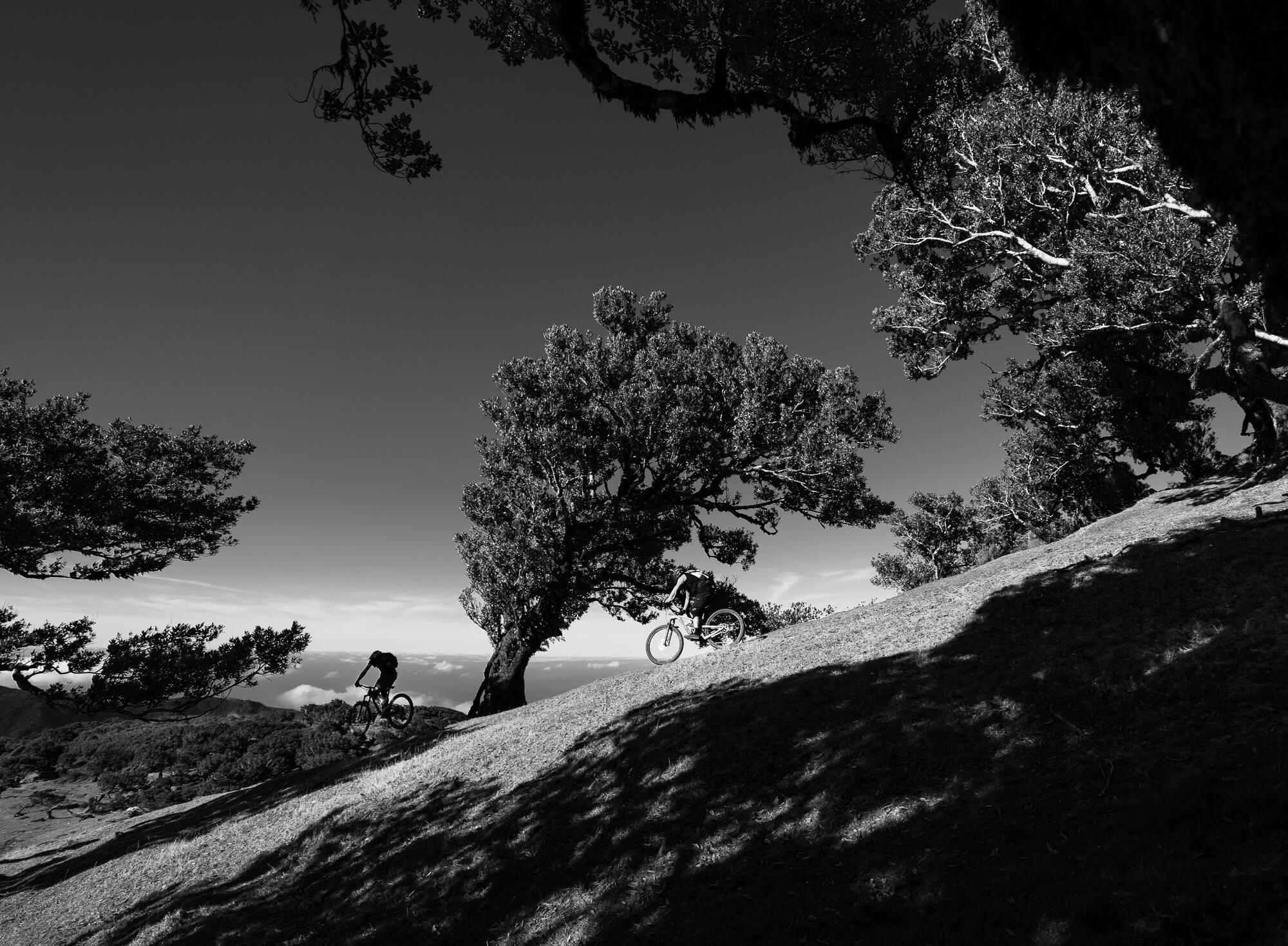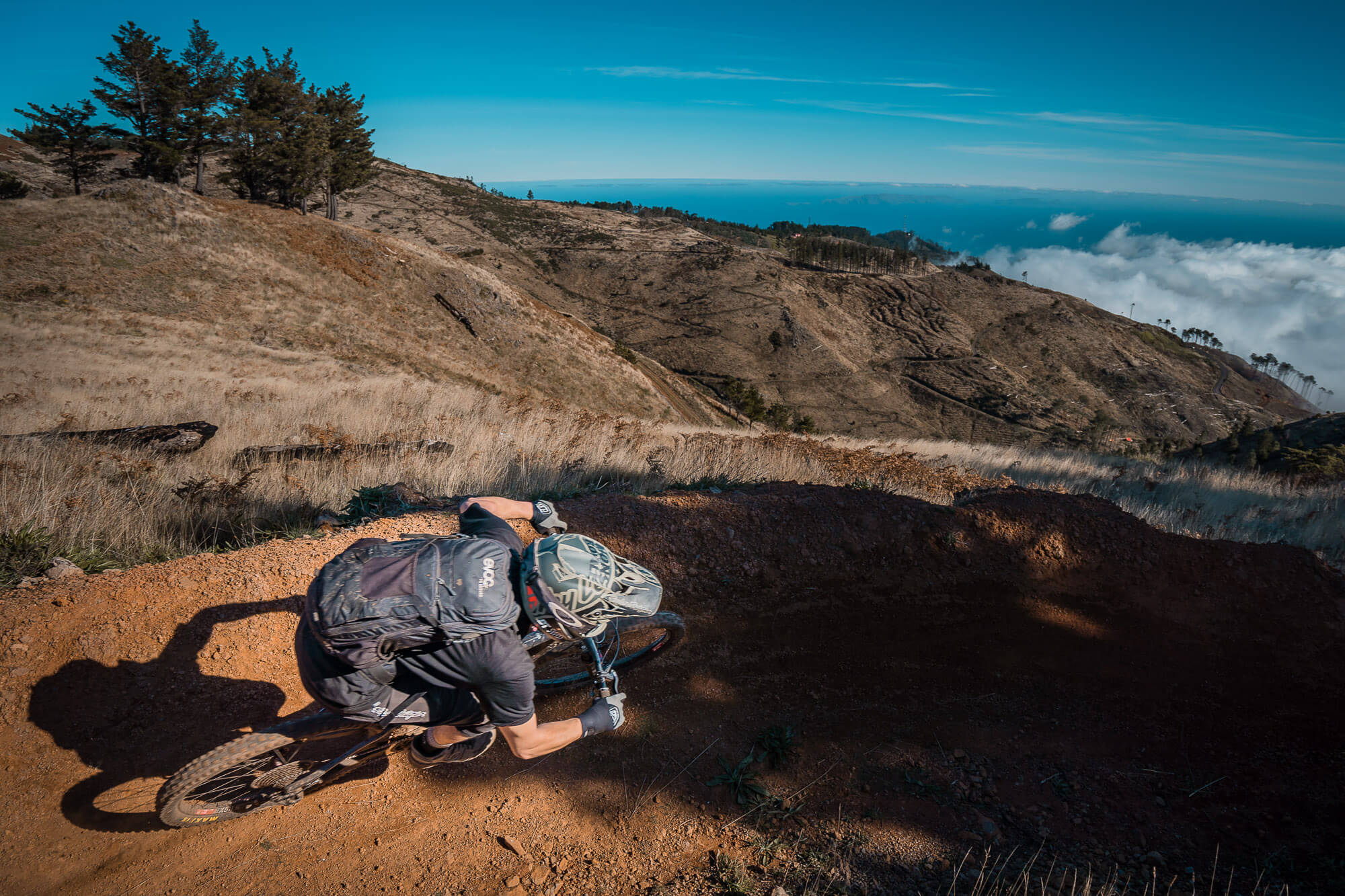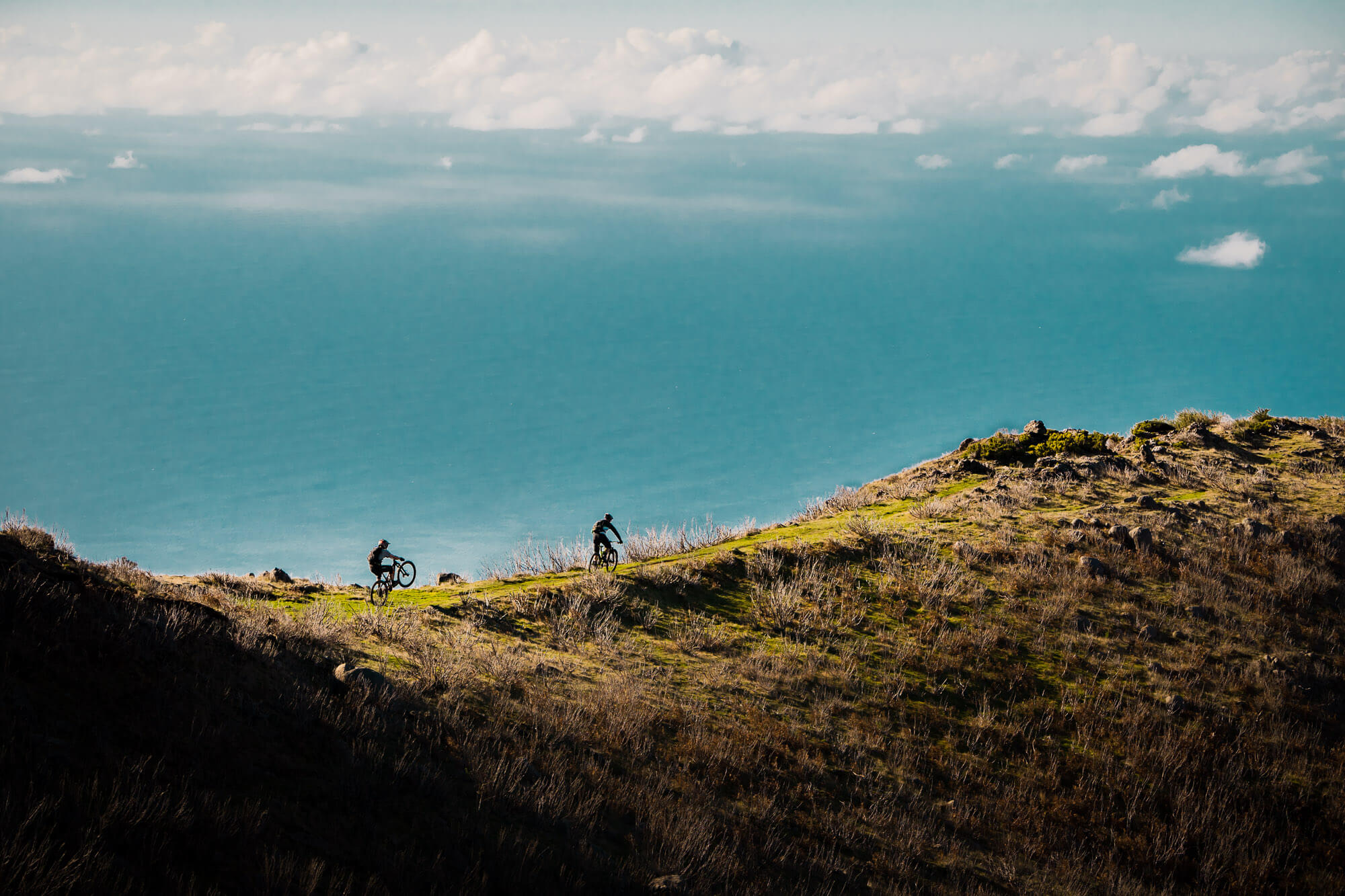 Madeira has surprised everyone, besides epic enduro trails you can eat and drink excellently, another important point to make a trip among friends one of the best and one to remember
The next winter will certainly come and therefore also the getaway to the south again, the chances are high, that the troop can be then found again on Portugals flower island.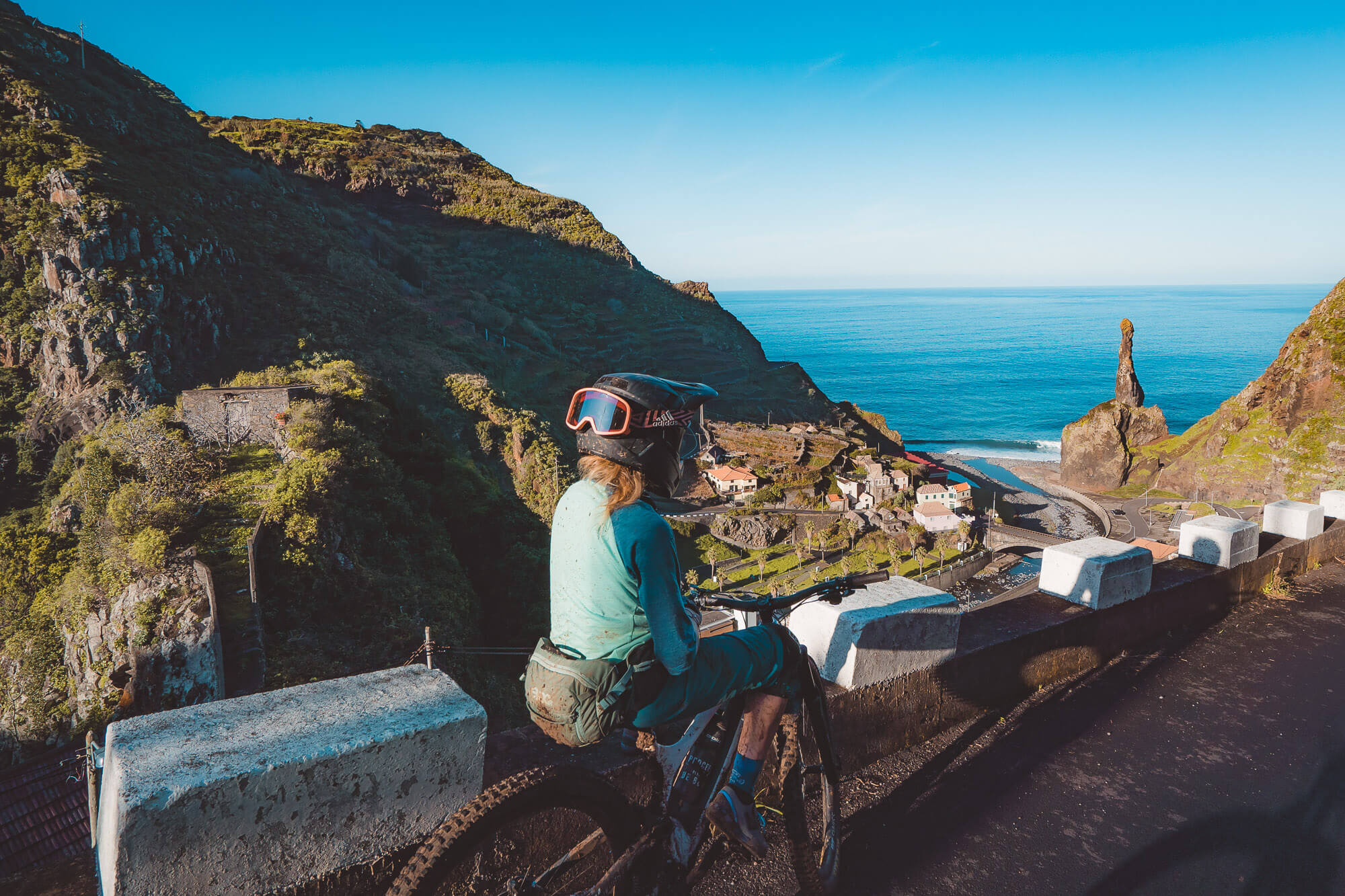 Photos:
Nils Thibault for @kitsune_adventures & Armin Ben Wurmser for @outsideisfree.ch
Words:
Tina Gerber for @outsideisfree.ch