Japan receives incredible amounts of light, fluffy snow and is the dream of many powder hunters. We visited Niseko, probably the best known ski resort in Japan.
Niseko normally receives inbetween 9 and 16 meters of snow. Even on a bad winter that means in general over 9m of snow. We've been there in January 2017 which was considered the worst January within the last 16 years. Anyway, even then we had a blast. Here are 10 things we learned during our 3 weeks skiing the powder of Niseko: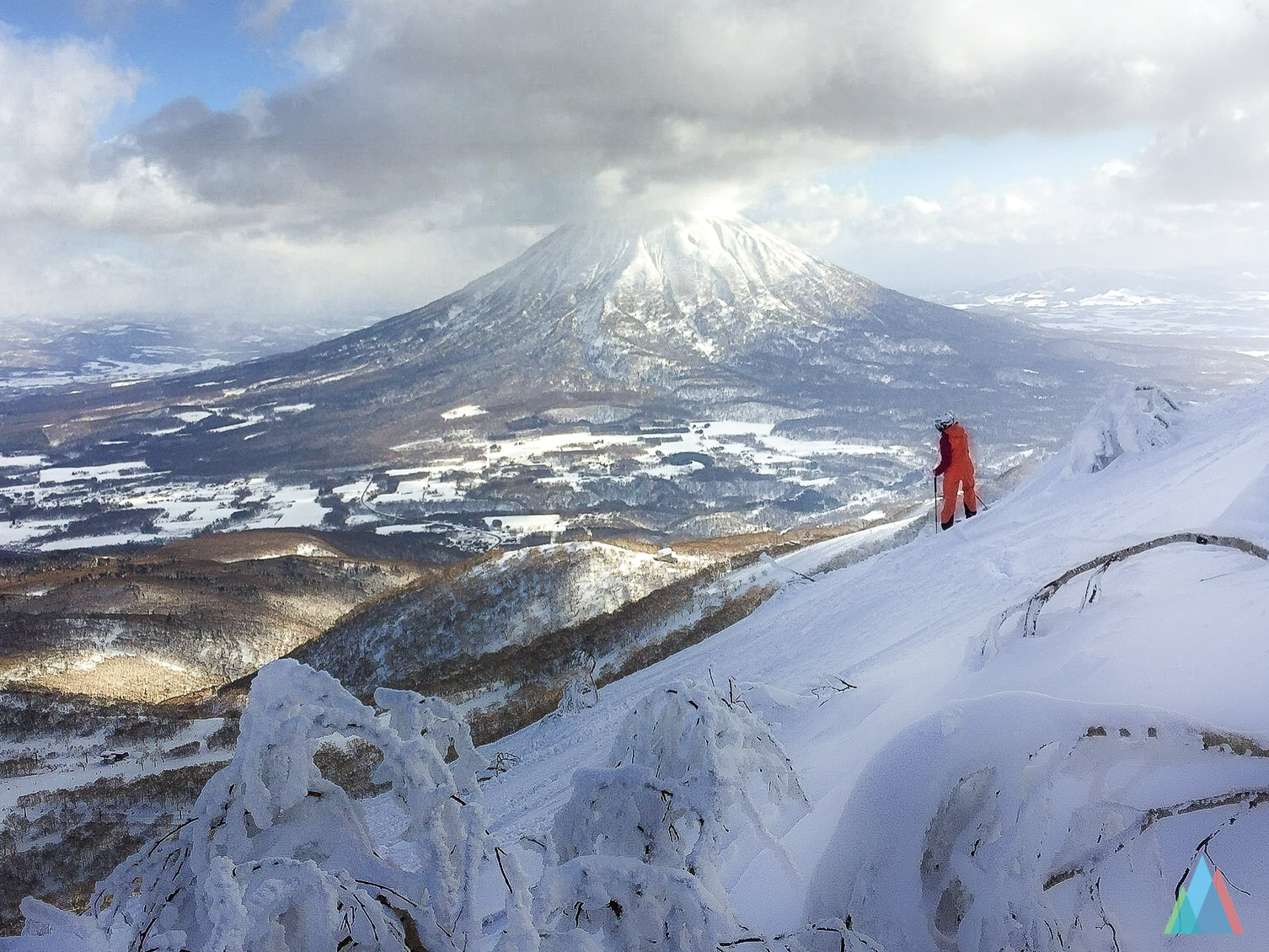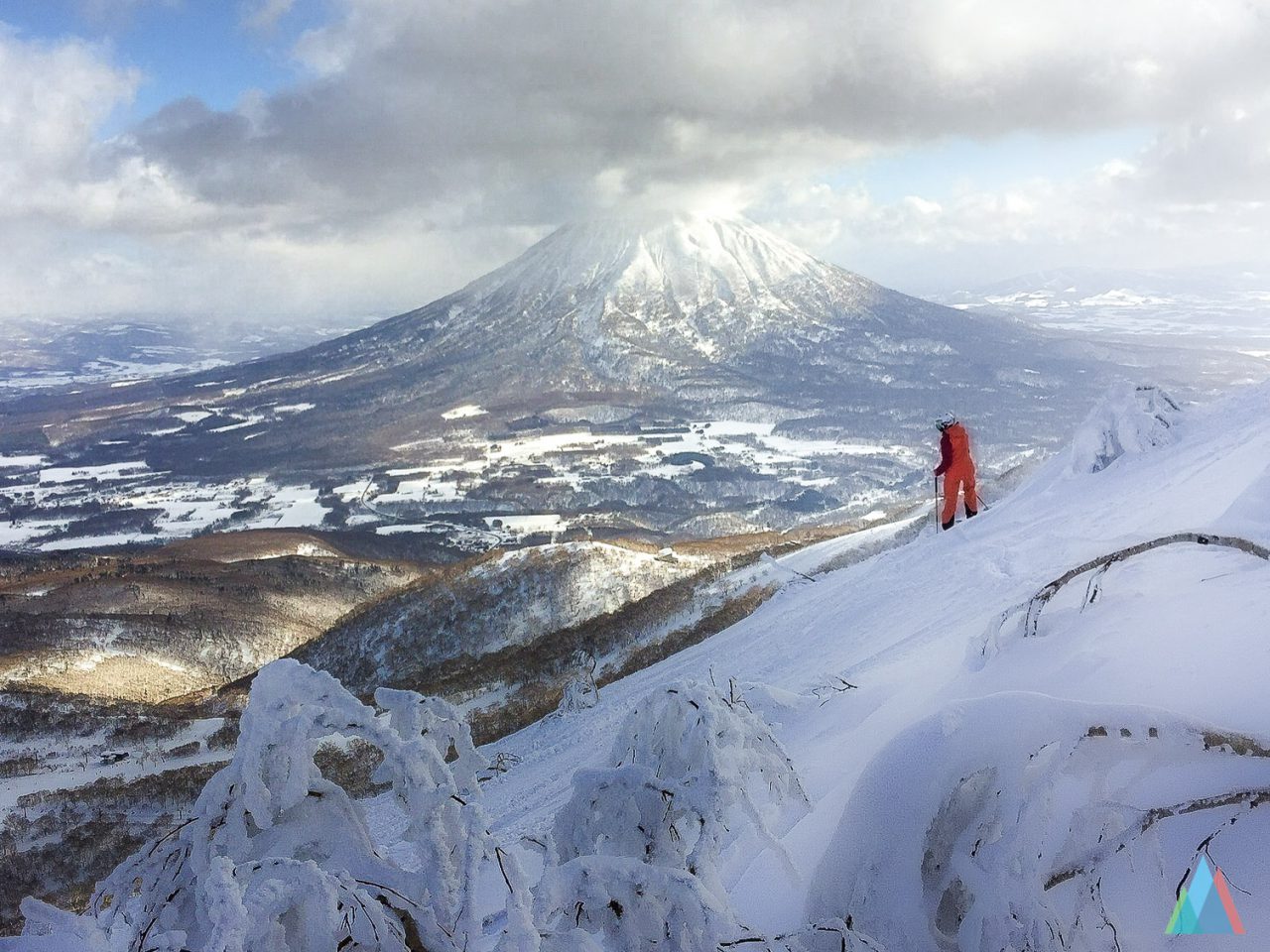 Japan is expensive, Niseko even more. However, here some of our favourite cheap eats in Niseko that we definitly can recommend:

Tozanken Ramen – cheap and big portions but you will have to wait to get a spot to eat
Chiharu Zushi Kura – a little bit more expensive than Tozanken but you dont have to wait, food was great. Located just next to Tozanken. Great alternative if you are too hungry to wait
Seicomart! Besides the noodlesoups and rice snacks you will find a good range of "fresh" Microwave food, best price/value, probably even cheaper than cooking by yourself
Wabi/Sabi – small restaurant just at the intersection in Hirafu. They only have a small card but there is enough on it for everybody. Fast service, friendly atmosphere.

Same goes for Skipasses, they are obviously expensive, too.But you can get point cards (great if you only need an uplift to Gate 3 before heading to the peak and down the northface for example) or 5h/8h cards which are both more than enough if you don't take breaks. Only downside is that those cards just exist at Hirafu/Hanazono or Moiwa in the Niseko area. There is a night skiing pass in Hirafu as well, which is the cheapest option to use the lifts. Can be a fun alternative.
Moiwa! There are free (direct!) shuttles from Hirafu to Moiwa, 3 in the morning and 2 in the afternoon back. It only takes 20mins and they depart at the Hirafu bus station on the main-street on 7:40, 8:40 and 9:40. To get back to Hirafu be at the Moiwa base on 14:30 or 15:30. If Niseko is too busy for you then you need to checkout Moiwa. Only short descents but some fun features to be found!
There are shuttles every day to different ski regions in the area (Rusutsu, Kiroro..), check the snow forecast and book your shuttles at the welcome center at least the day before. Seats are limited and tend to fill up quickly if it snows more in other regions.
Onsen! Perfect way to relax the muscles and drink a beer with your buddies. There is one in lower hirafu that we can fully recommend, its called Yukoro, costs 600JPY. This Onsen offers two pools, one out- and one inside. Dont bring boardshorts or bikini – you wont need it. And sit down on those mini chairs and take a shower (including hair) before you go into the pools. Soap is provided.
When you are backcountry skiing around Niseko you can basically go down wherever you want (but be sure to just get into the backcountry via a backcountry gate – especially when you own a seasonpass!). You hardly ever will need to walk back. Unless you want to visit the Onsen behind Moiwa – which is supposed to be one of the nicest Onsens around – ski the north face of Mt. Niseko and turn towards skiers left.
Accomodation/car. We stayed at Grandpapa Lodge which is in Hirafu and in walkable distance to the Hirafu Shuttle bus, Restaurants and Shops. It is a nice Lodge and – for Niseko – reasonably priced. However, if we ever visit Hokkaido again we probably safe some money on accomodation and stay somewhere further out and then spend the saved money on a car. Even tough Niseko offers a lot of freeride options, there is always the chance that there is more powder at another resort. Or well, you might just want to drive somewhere and start hiking up a hill.
Sapporo. If you fly to New Chitose Airpot, which is just next to Sapporo, you might want to stay there for a night. Have a look at the Teine ski resort. After a proper dump, the options in this resort are supposed to be amazing. But even a week after the last snow we were able to find some fun, untracked fields. Something really, really difficult in Niseko (but not impossible)
JR pass. If you fly to Tokio and take the Shinkansen to Niseko, then you really need to think about ordering a JR pass. The JR pass lets you take all JR run trains all over Japan. Be aware that this is only possible outside of Japan. But a train one way from Tokyo to Niseko will justify a one week JR pass easily. Change the coupons you received at home quickly at the airport in Tokyo because this exchange is only possible at larger trainstations or airports..
IF you fly into Tokio and plan on taking the train, check first how the conditions at the ski regions closer to Tokio are.. This January Hakuba received unreal amounts of snow whereas the regions on Hokkaido did not.
ABS cartridges. Depending which airline you take this might be a huge problem. We flew with Qatar and the – very competent and friendly – personel at the check-in guaranteed us that those cartridges will not get further than Doha, where we had to transit to another airplane. So choose wisely if you want to bring the cartridge and with which airline you are flying. Additionally, when flying from Zurich, you HAVE to carry the cartridge inside the ABS backpack – it its not then they don't let you take the cartridge with you
We do have a couple of backcountry rides we can recommend but please get in touch with us for these.
Check out our youtube channel: outsideisfree on youtube