The tour at Bürgenstock is a classic ride in Central Switzerland. Nevertheless, we would like to remind you that the tour is only suited for very experienced bikers with no fear of heights.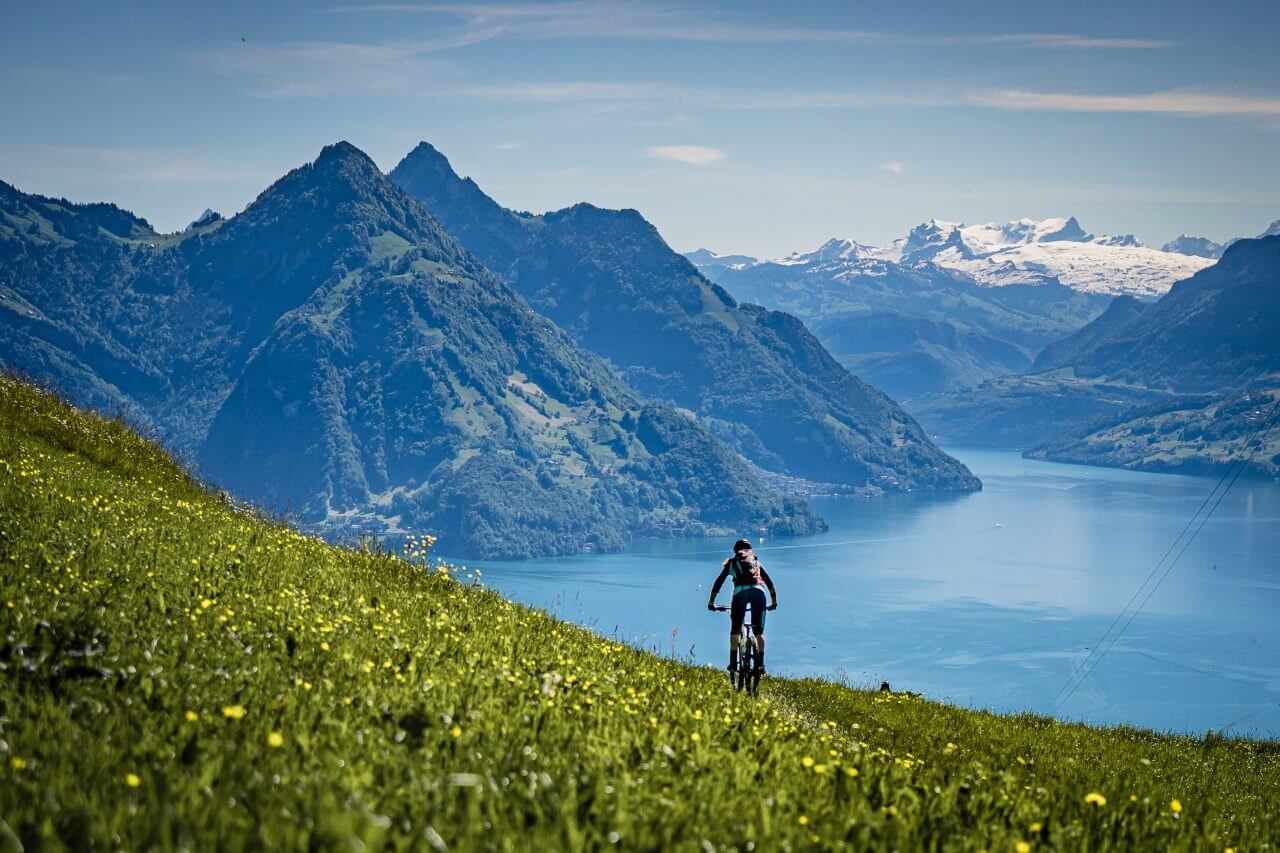 We start the 25km long round in Stans. Most of the 770 meters altitude climbing will be mastered right at the beginning of the tour. The ascent leads along a dirt road on the south side of the Bürgenstock, mostly in the forest.
Over the plateau near Obbürgen it gets a bit flatter. We continue our ride towards the Seewligrat to the farm near Etschenried. There we get a wonderful view over Lake Lucerne and far into the valley of Engelberg. With good visibility, you can even see the famous Eiger, Mönch and Jungfrau in the west.
After a short break, we head back to Stans. The trail along the Seewligrat is technically challenging and only recommended for experienced bikers who are free of heights. Right at the beginning of the descent, you should rather push your bike than unnecessarily endanger yourself and try to ride the trail entrance.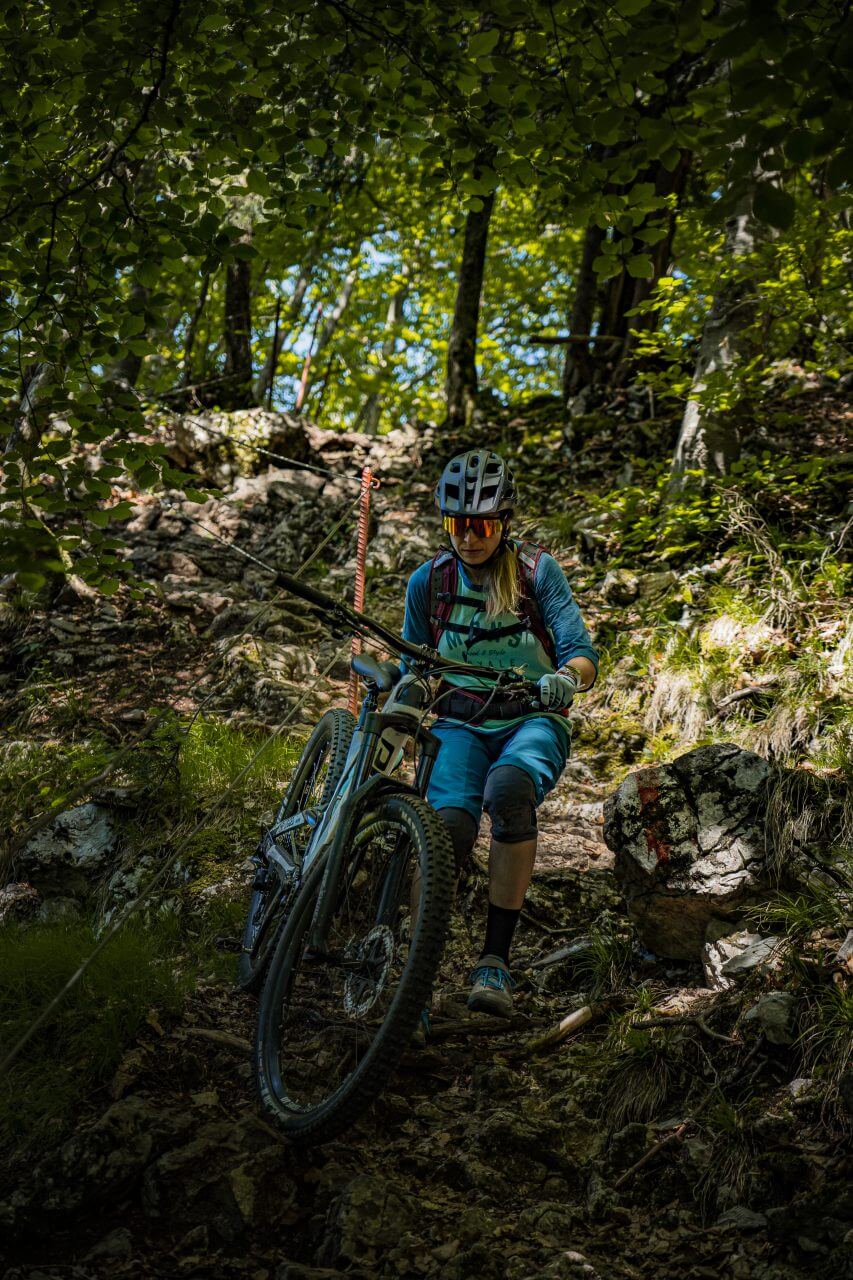 All gained vertical meters can be ridden down on single trails, which is super cool. The trails are exciting and varied. What we also see as an enormous plus is that the route can be done almost all year round thanks to the southern exposure of the hill.
On a beautiful weekend in summer it is worth to start early. On one hand because of the temperature and on the other hand because of many hikers. The trail is an official hiking trail and Bürgenstock is a very popular excursion destination and therefore most trails here well frequented.
For less experienced bikers there is the alternative to make the descent via Egg-Ächerli to Stans which is available as a tour here:
https://www.outdooractive.com/en/route/mountain-bike/central-switzerland/seewligrat-buergenstock/24498394/#dm=1&dmdtab=oax-tab3
All in all, this is a physical as well as technically challenging lap. However, the fantastic view at the highest point itself makes it a must do tour in the region and every biker visiting central Switzerland should put the Buergenstock on this bucket list.