A couple of weeks ago we went mountainbiking at Wildspitz – a peak not far away from where we life. The weather in Lucerne was like how the weather in autumn just can be. Fog, rain, cold, even a bit of wind. A day to stay inside, actually. But we decided to go out for a short ride and take our camera with us. Just because well, if you make it above the fog, you will almost always find great light in autumn.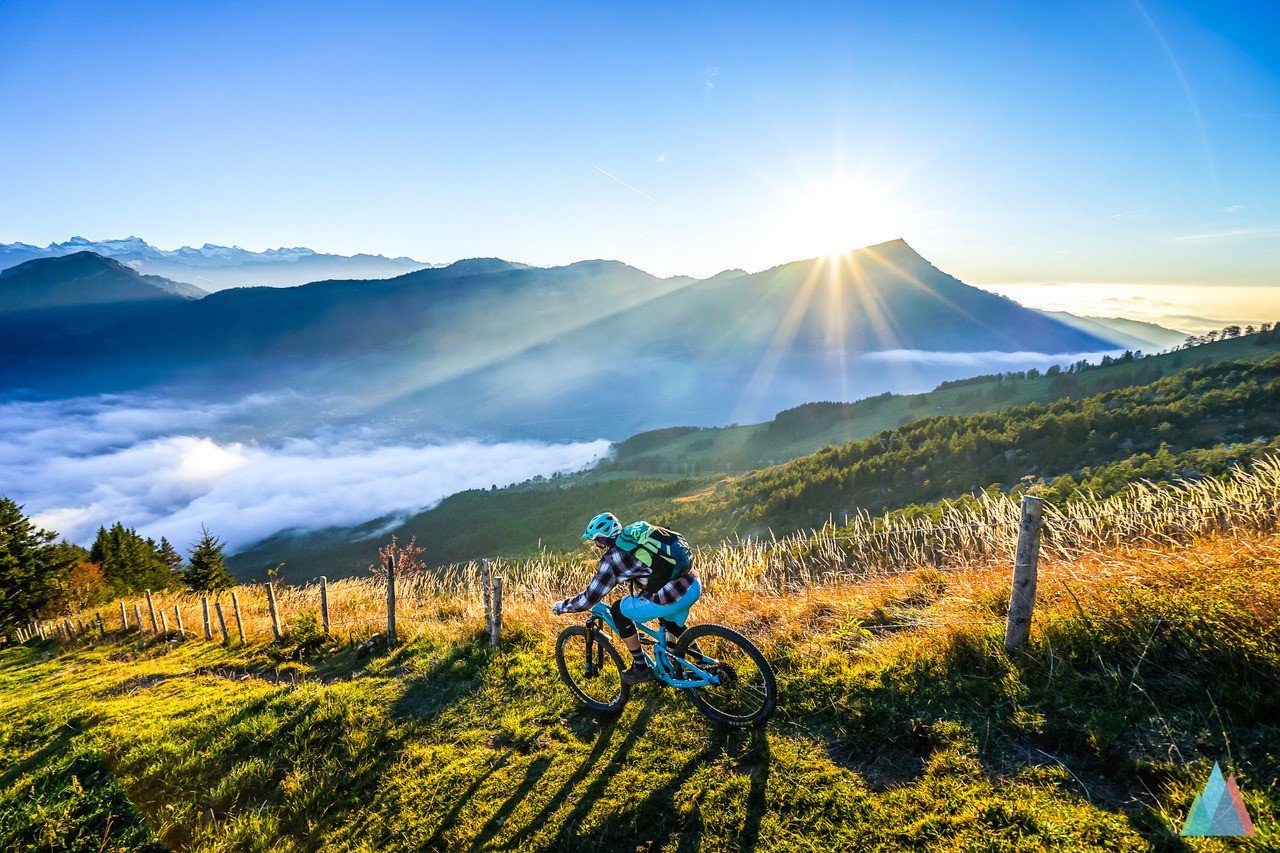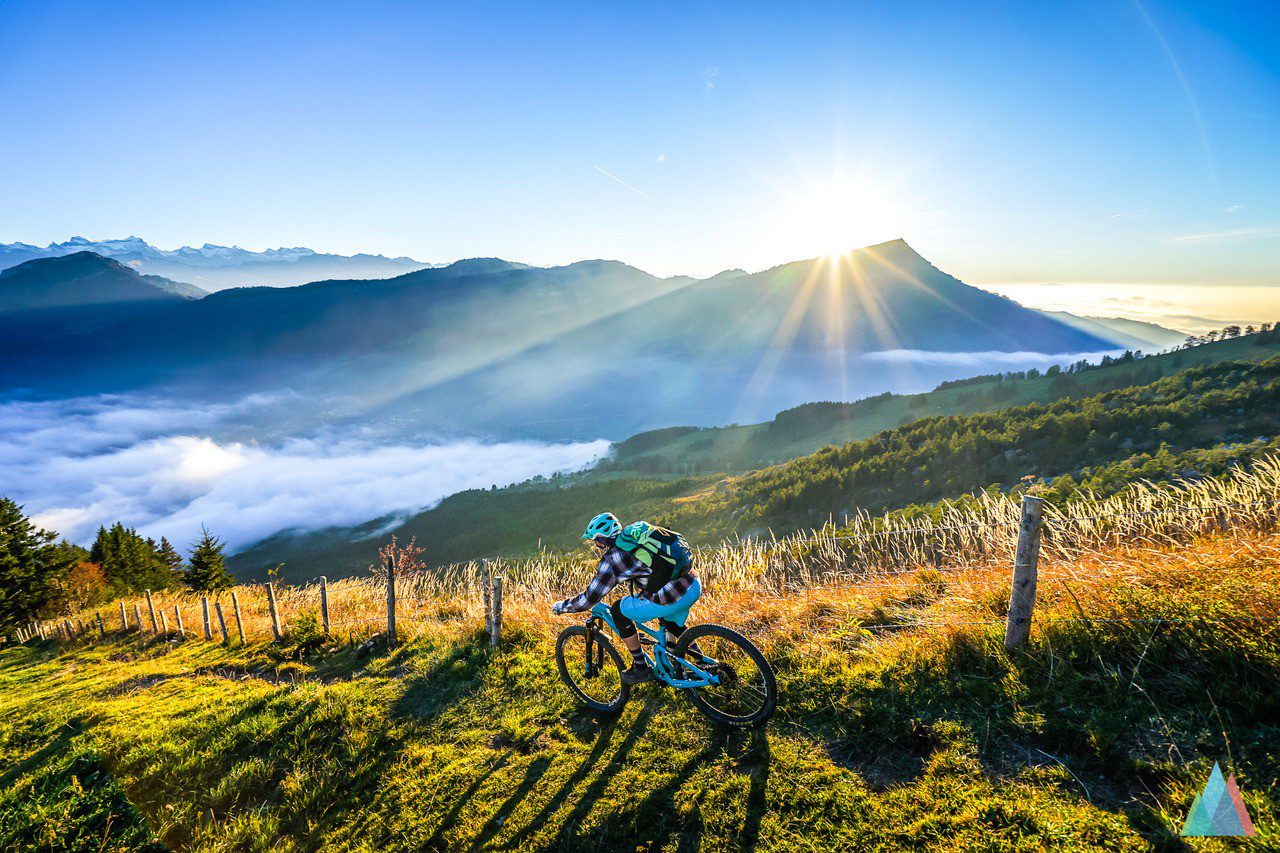 This will be our first photo epic post. A short blogpost that consists mostly out of pictures with some background info about the adventure, trail or project.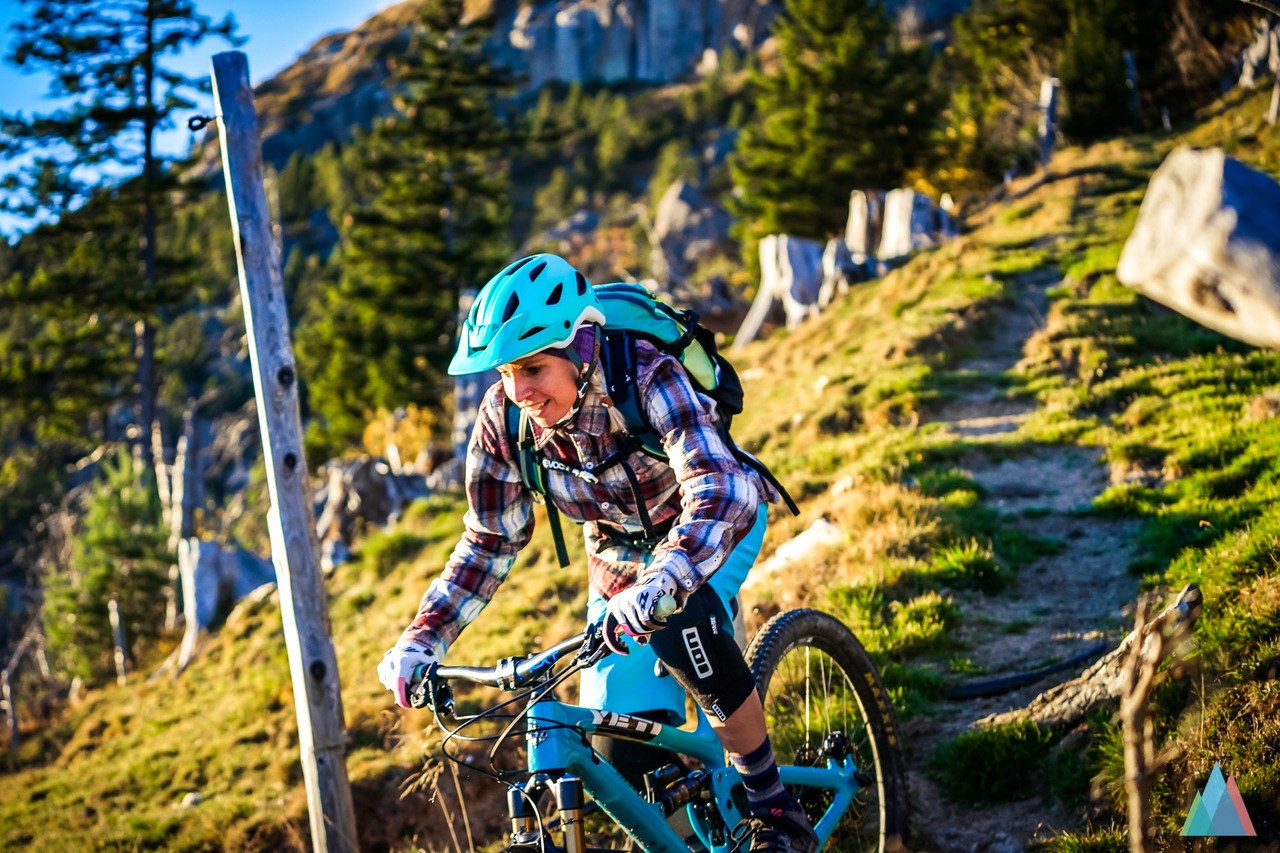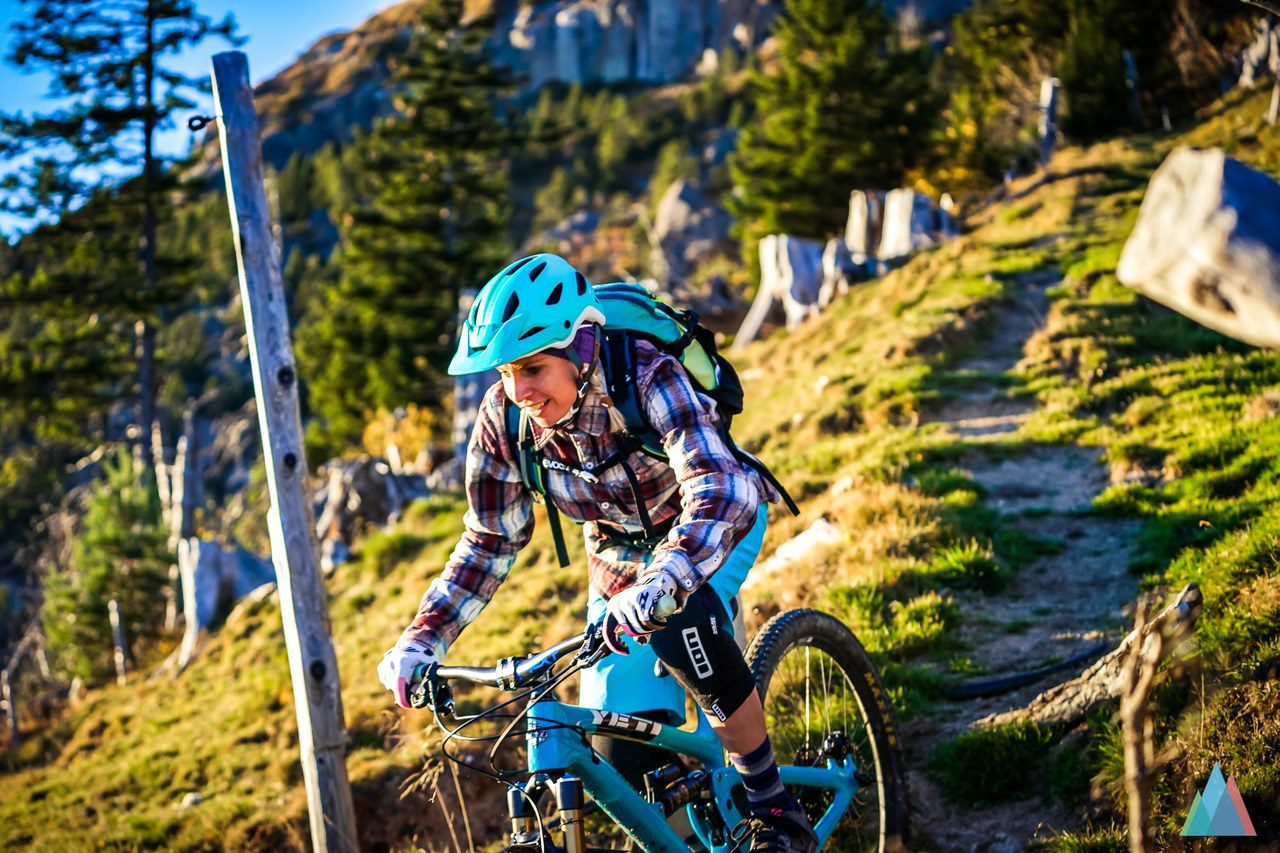 We didn't expect crossing a trail off our bike bucket list that day
Luckily there are webcams on many peaks in Switzerland, even on Wildspitz. The webcam did help a lot to get us out of our flat and go riding. The direct line from Wildspitz (actually Gnipen) down to Goldau was for quite some time on our bucket list. It is one of the more difficult bike rides down the Wildspitz.
Actually, the trail offers quite a lot of variety. It starts off with a steep but easy trail with a breathtaking view – thats where we shot those pictures. It stays like that until you reach the forest. From there down it just gets more and more difficult.
All in all a great trail but its heaps easier when its dry. In the wet, with leaves all over the place, some parts were too difficult to ride. I guess we can cross the trail off our bucket list. But we will have to come back next summer to properly ride it all.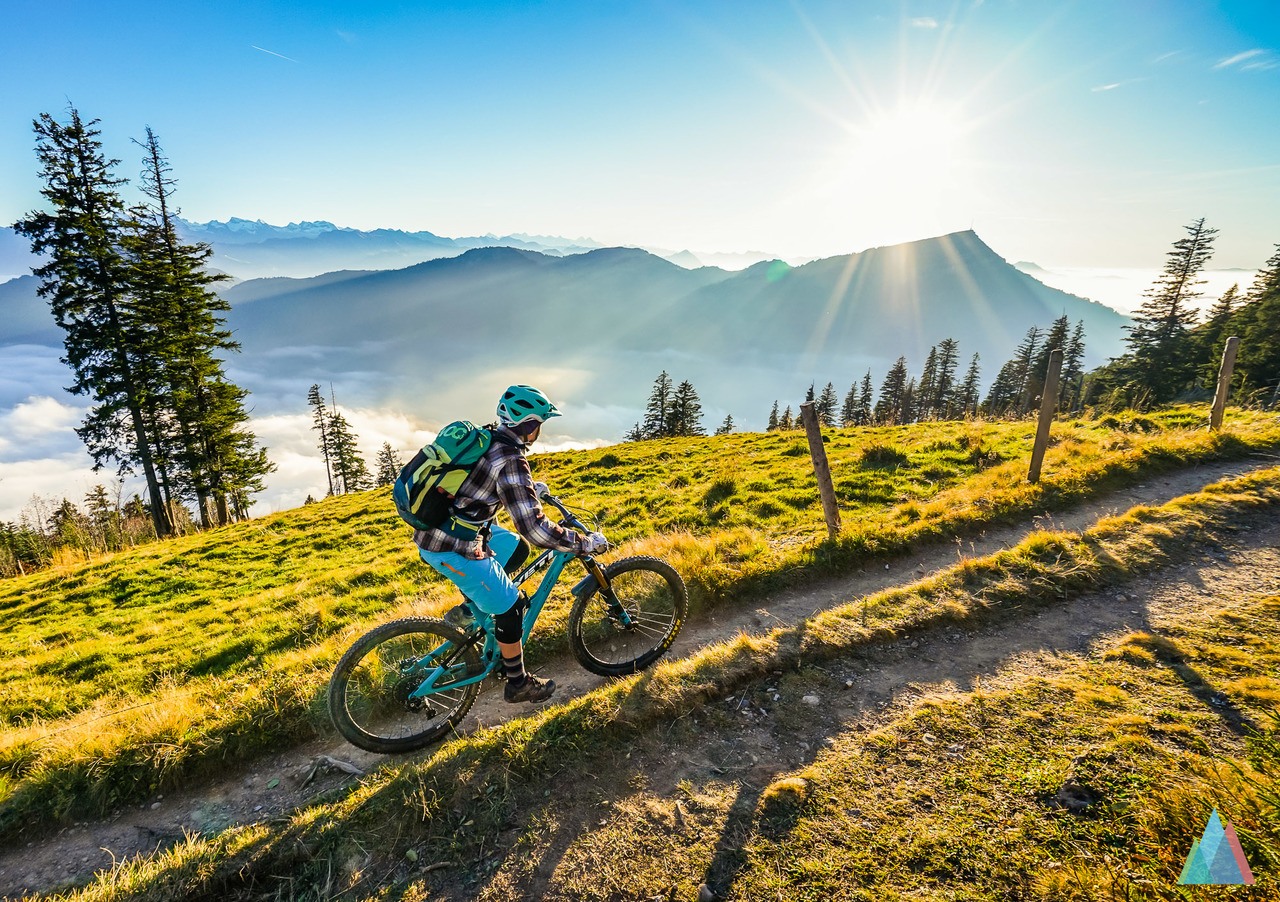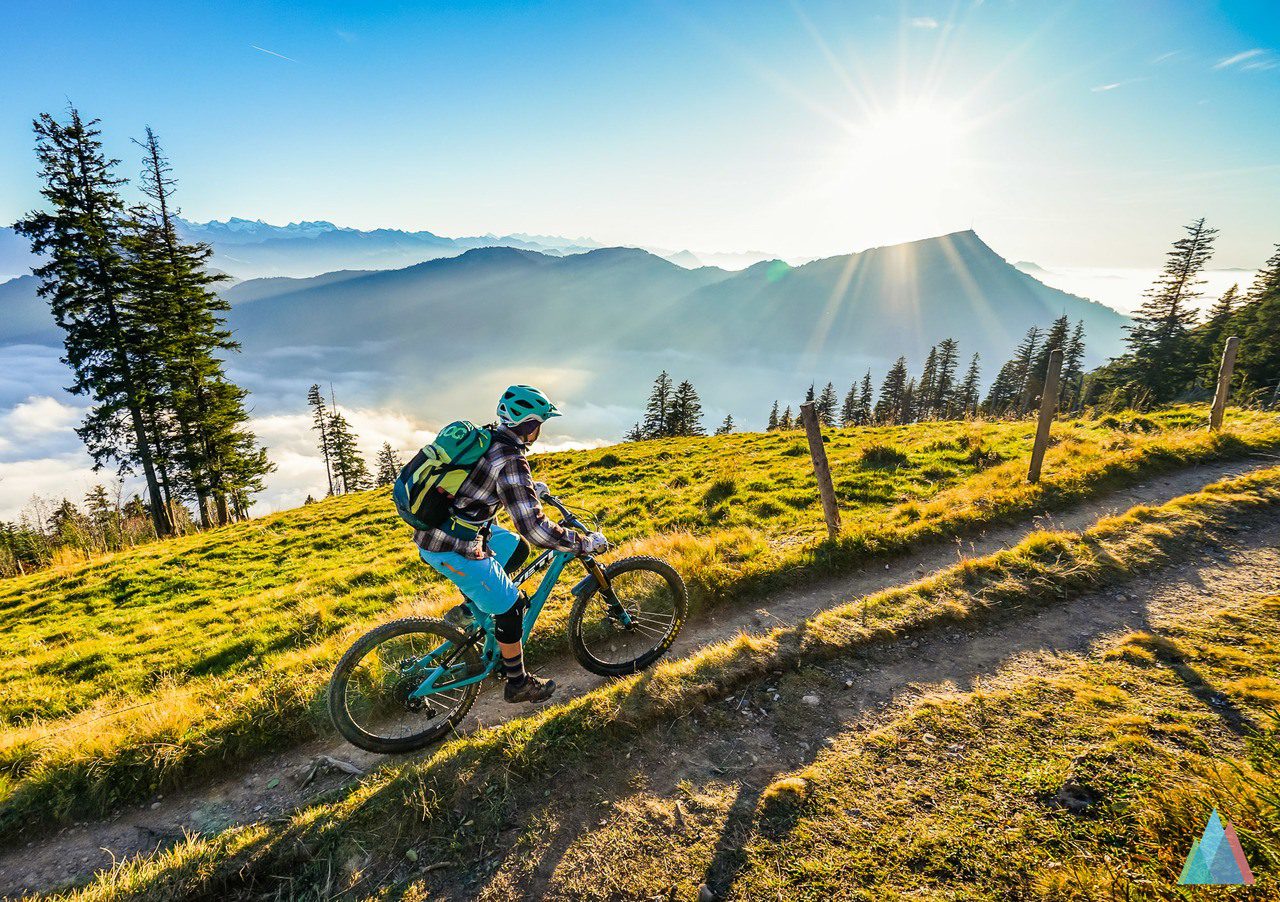 Wildspitz offers many awesome MTB trails
We reached the Wildspitz peak after a bit more than one hour pedalling our bikes up a steep asphalt road. The Wildspitz is a well frequented place on weekends. A destination well known in the hiking and biking scene. There are many awesome mountainbike trails which all go down to Sattel or Goldau. There are tons of tour recommendations and GPX files to be found – everything is well documented. So no need for us to add that as well.
There is a restaurant on top of the Wildspitz called, easy enough, like the mountain itself. Obviously we had to stop there and enjoy a home made Rösti. It was not only delicious but also gave us time to rest and prepare for a quite crazy downhill. Well, at least the second part in the woods.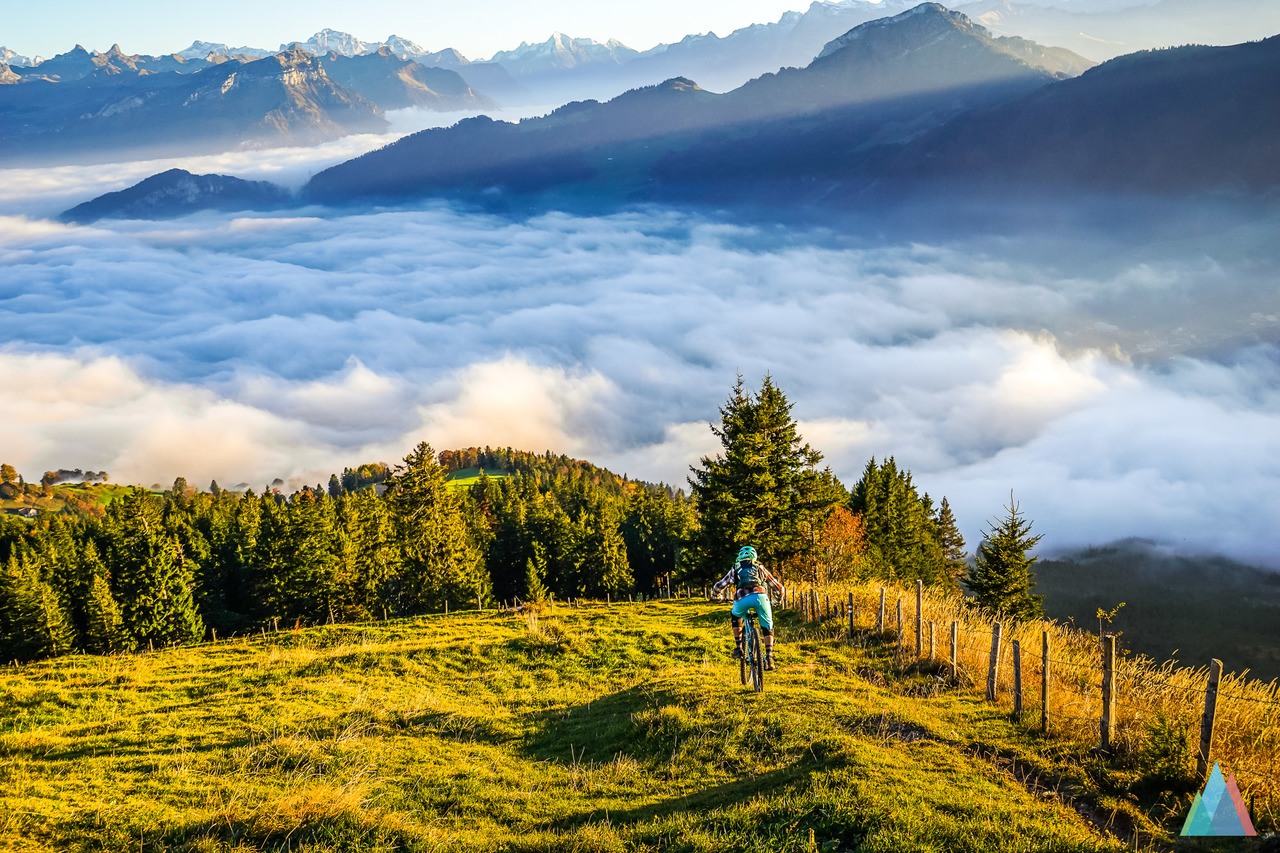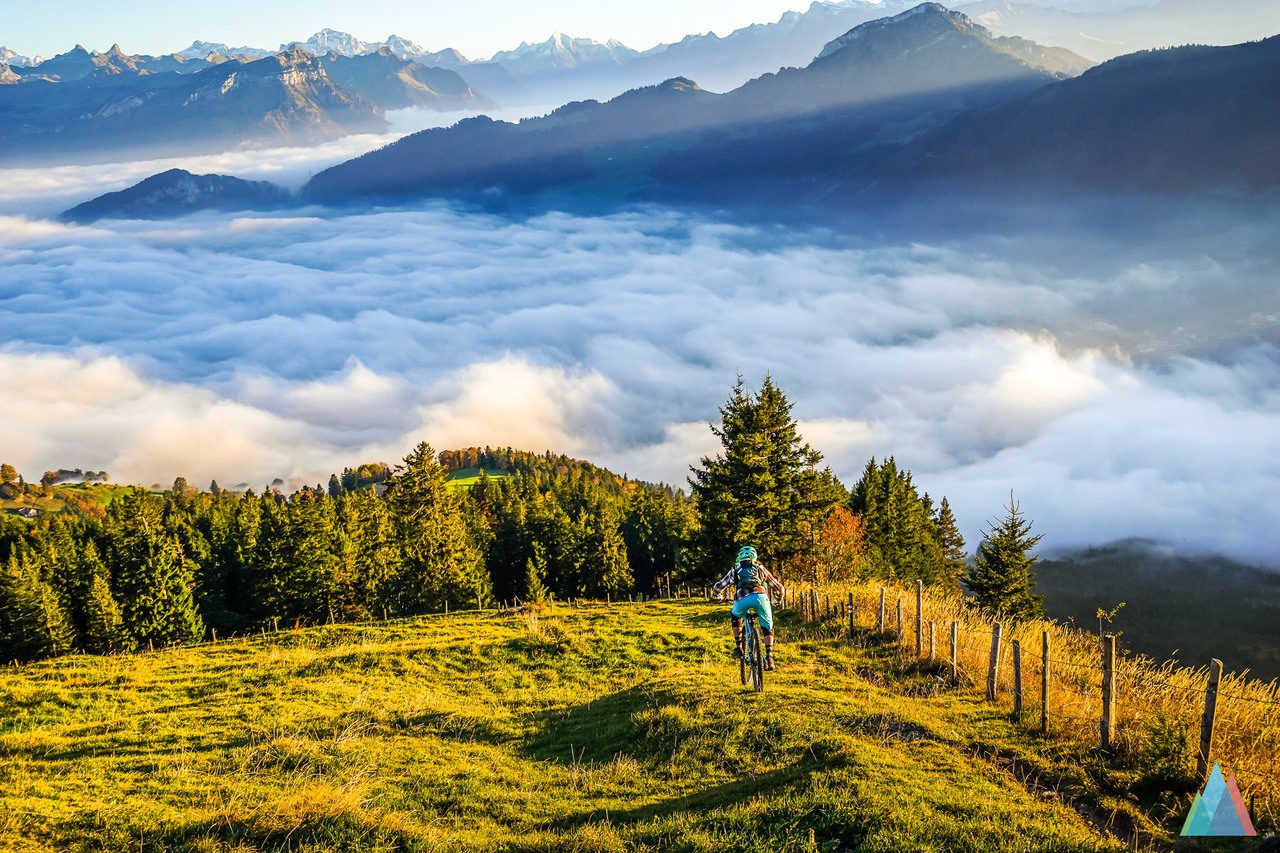 We love sunsets and riding at golden hour
The good thing about starting late into a bike trip is, that we almost always end up biking during the sunset or at least in great light. Which happened again on this trip as you might have found out by now. The light was perfect for the top section but not anymore that great for the last and most technical part of the trail. Still, the short stop almost at the top of our Wildspitz bike ride to get a couple of shots was for sure worth it in our opinion – we love those pictures.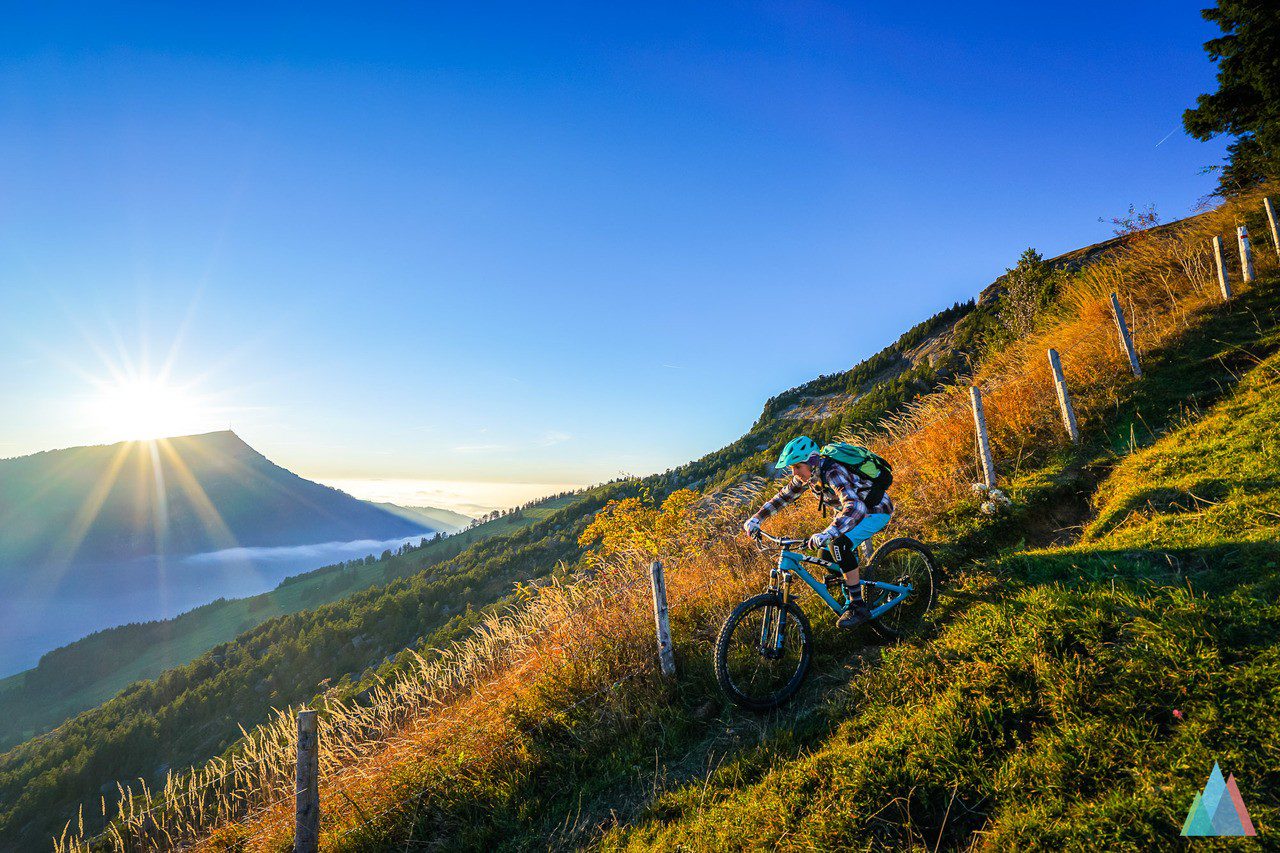 Wildspitz bike trail direct line to Goldau – Conclusion
Well, I did try to put some numbers on the trails we rode in Scuol, I might as well try to do the same here again:
Flow: 4/10
Beauty: 5/10
Fitness: 6/10
Difficulty: 9/10
Fun: 6/10